 Those with troublesome skin often grapple with foundations and tinted moisturisers that often serve only to block up the skin. You'd rather not wear anything at all so that your skin can breathe and so it doesn't react but at the same time you'd rather cover up if it's blemished. It can be the thing that nightmares are made of.
That's the beauty of BB creams, a favourite product among skin enthusiasts that moisturise, soothe and cover all at once.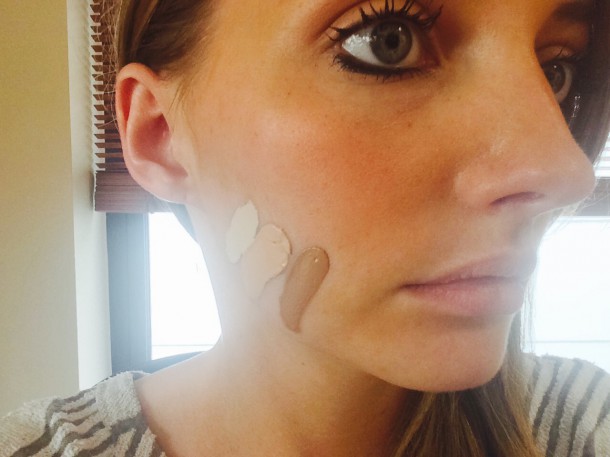 The Body Shop have taken our desire for BB cream one step further with their Tea Tree Flawless BB Cream, designed specifically for those with blemished skin.
Now, in theory, it's a great idea - you treat your blemishes at the same time as covering up. Tea Tree is often the go to product because a) it's natural and b) it's got whopper anti-bacterial and healing properties. If you've got a bad blemish, a little dab of Tea Tree oil can really help (the only downside though is its incredibly strong scent).
We don't mind dabbing a spot or two with some Tea Tree but do we really want to smear it all over our entire face? I'm not so sure. It's a little too medicinal smelling for my liking, with more than a few faces asking 'what's that bang of hospital I'm getting?'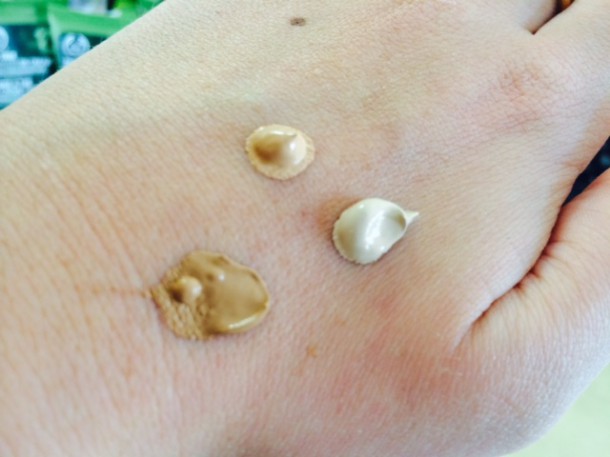 Advertised
Now down to the creams themselves. This product comes in three shades, Light, Medium and Dark. Pretty self explanatory. Having played around with them, the dark shade will really only work for those with very tanned skin while the lightest of the three is so very pale (take a look below, it's almost white) it'd be more suited to Snow White than any of the girls in Beaut HQ.
So that leaves us with the middle shade which, if you're after more yellowish tones than pink, you probably won't like. I made the mistake of applying the darker shade for more of a tinted tan look to go with some fake tan I'd applied on my body, but after a few hours of wearing it, I just looked like I needed a good wash.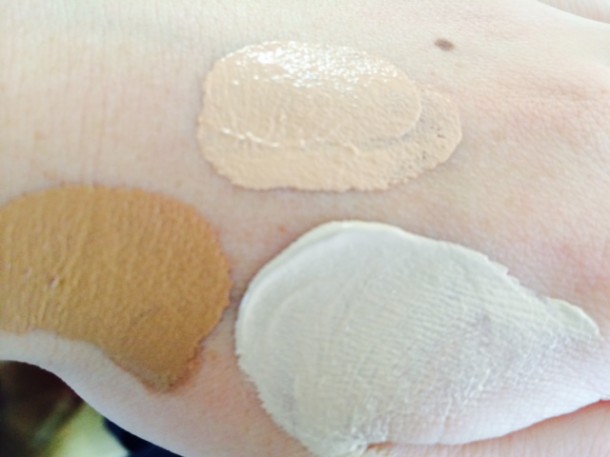 (Bottom left - Dark, Top - Medium, Bottom right - Light)
I was lucky at the time of trying it as I wasn't dealing with any major spots, so I didn't need too much coverage. But as the cream is quite light and spreads quite thinly, if you are hoping to cover up, this probably won't get you very far.
At €13.50 a pop, if you're keen to treat your skin on the go, this may work for you. But if it's coverage and treatment you're after in one, then you might want to leave this one on the shelf.
Advertised
Are you more interested in covering your spots during the day or treating them? What's your favourite BB cream (you can check out some of our top picks here)?