 I did not have a problem for my smackers until a couple of weeks ago when chatting about all the cosmetic procedures we would get if we could afford it, my friend mentioned lip fillers. For me, not for her. "Just a little bit on the sides of your upper lip," said she. " But I don't like that inflatable bed on my face look, " says I. She shrugged, and I went straight to the bathroom and examined my pencil lips for about twenty minutes.
Yes, they're thinner than the average, and as my very kind pal pointed out, they're only going to shrink with age, but honestly, I'm fine with my Kylie-Jenner-Before-The-Needle lips, so I'll keep them, thanks very much.
I will, however, coat them with Catrice Volumizing Lip Booster when I want to look a little more sultry than usual. The stuff is magic. It's been around for a while, but I rediscovered it during the week when I found it at the bottom of a handbag I was rooting through for spare fivers and the like.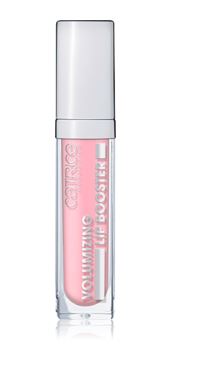 I was wearing a liquid lipstick by Smashbox at the time of discovery (in the shade In Demand from their new Always On range, check me out on our Insta) and just lobbed a bit of the lip booster on over it. What a thrill! It tingled - which made me think some sorcery was afoot, but it was only the menthol - and it transformed me into someone who pouts. It honestly enhanced by lips by about 25% (my unscientific estimation). It didn't make my lips look like they were just slathered in gloss either, a tell-tale sign that you're trying too hard; there's a subtle sheen and the illusion of plumper kissers.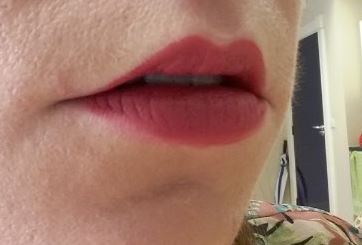 Advertised
Before (wearing Smashbox Always On in Big Spender)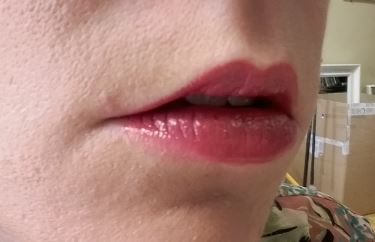 The only thing is, the effect doesn't last very long, maybe only half an hour or so, which is ok for me because I'll just whack it on before a selfie. You can forgive it for its lack of staying power, though when it costs just  €3.99.
Have you tried the Catrice lip booster or any other gloss that specifically tries to plump up your lips?