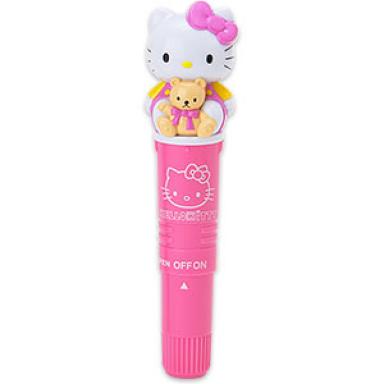 Originally marketed as a neck massager this was one of the cult Hello Kitty collectibles that could only be acquired in Japan. But a couple of things just didn't seem to fit the whole neck massager model.
The first was the size and the shape. The second was the vibrating qualities. So that's everything then.
Now this wasn't the first time Hello Kitty had released 'adult' objects. But it was not until the neck massager started to show up in porn films that there was a reaction from the manufactures. Well they acted like they'd never heard of anything more shocking and pulled it from the market. Leaving thousands of Hello Kitty fans strangely dissatisfied and lonely...
Advertised
But quelle surprise it's back. And in even more colours - black being one.
Read more from the man who so hates his wife's obsession with Hello Kitty that he set up a blog about it.