 As news circulates this morning that Irish women would prefer to bare their naked bodies before airing their nude faces (seemingly we wait approximately 3 - 6 months before going sans make up in front of a new partner), it comes as little surprise that we most admire the dewy, naturally flawless skin of our French counterparts. 
You might remember that we asked some of your Beauties to help us and The Loop in Dublin and Cork Airports with understanding more about Irish women and their skin. Well, we can now reveal that 60% of the 650 participants proclaimed the French were their 'skin idols.' 
Our national survey, which was conducted in advance of The Loops newest skincare campaign 'Destination Skincare', found that the Italian women ranked second when it comes to the most covetable skin, while Americans came third. Our neighbours didn't fare so well, with the British complexion being deemed 'in need of some TLC.'
Of our findings, The Loop Retail Marketing Manager Michelle Corbett said: "I cannot stress the importance of a quality skin care routine enough. An investment today will see rewards in the future. Essentially we are laying the foundation for a healthier, fresher, more youthful complexion."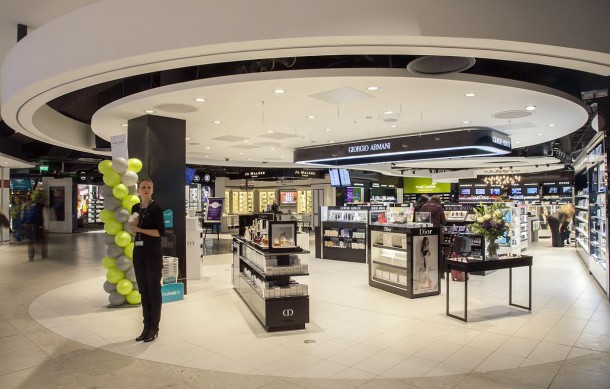 Advertised
As for what hue we Irish prefer, it may come as a surprise that only 3% of us admit to favouring the "perma-tan" look. 22% of us embrace our naturally "pale and interesting" epidermis, which means the remaining 70% reckon they favour "gently sun kissed" as a skin tone. It's all relative…
If you happen to find yourself heading off on your holliers, do stop by The Loop, where their highly trained team will be only too happy to advise you on the best product for your stint away. Skincare brands, including Clinique, Clarins, Estee Lauder, Lancome, Elizabeth Arden, YSL, Biotherm and the recently added Kiehl's are just some of the goodies you are guaranteed to purchase for at least 15% less than usual shop prices. You can also avail of their Click and Collect facility if you'd prefer to shop in advance online at theloop.ie.

Check out the all new Loop offering on Facebook www.facebook.com/TheLoopShopping  and on Twitter @TheLoopDutyFree and #LoveTheLoop