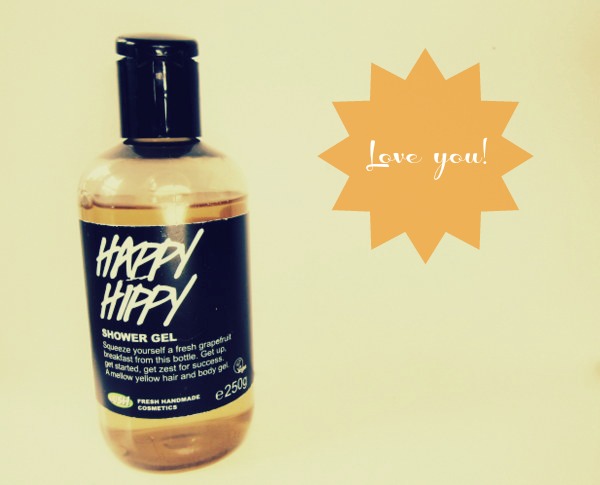 Origins Gloomaway and The Body Shop Sweet Lemon are two of my very favourite body ranges EVER. Well imagine this: if they had a baby, it would smell exactly like Happy Hippy from Lush. Exactly!
With this in my corner - or more accurately, in my shower - I'm pretty much ready to take on the world. Or at least feeling ever so slightly less dejected about the fact that it's morning time, again.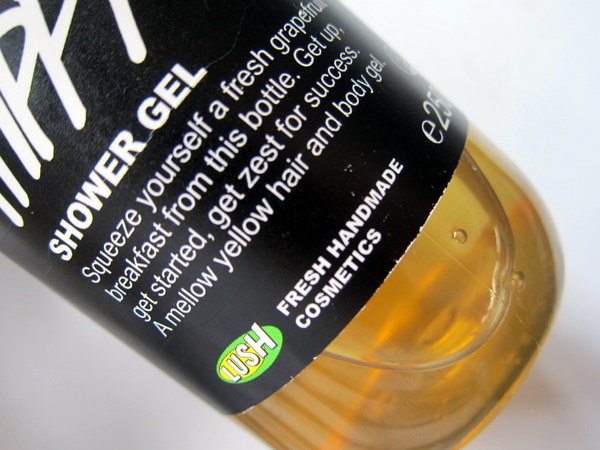 Grapefruit is a natural anti-depressant, dontchknow, and this stuff's made with fresh pink grapefruit juice, grapefruit water made with grapefruit peel, and grapefruit essential oil to boot.  That's a whole lot of zesty, delicious grapefruityness (delish, that is, to smell - not to eat, urgh, no thanks and pass the bacon).
Advertised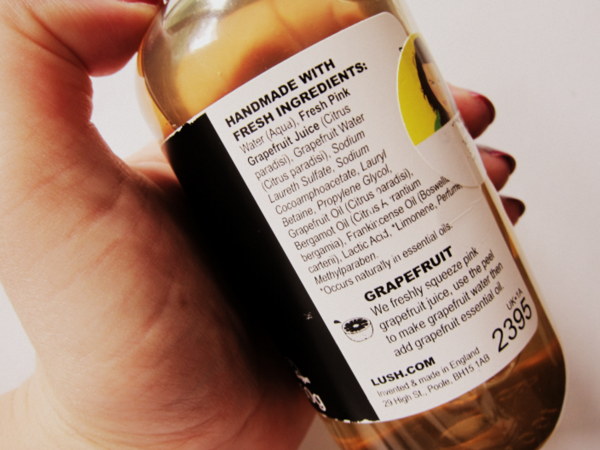 It's zingy and uplifting, it lathers up nicely and leaves me clean and fragrant and almost, almost, with a smile upon my grumpy morning face. As Doireann might say, it's nyomnyomnyom ... and from €4.60 for 100g it's one of the cheaper shower gels from Lush too. Not at all mintal and rather reasonable actually, especially compared to my beloved Gloomaway line.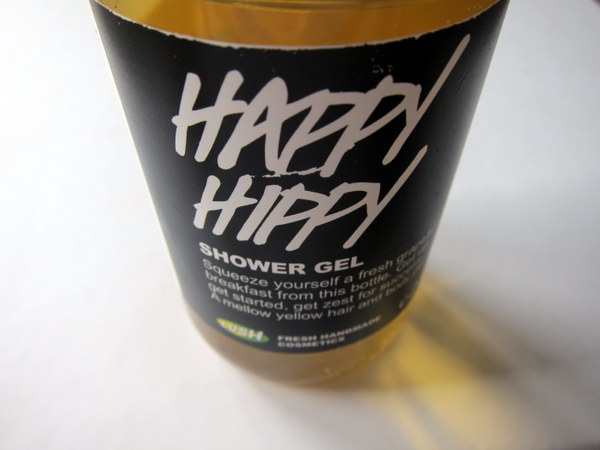 Now it does contain SLS - it's the fourth ingredient on the list - so I'd avoid if you're sensitive and actually, I'd love if they took that out because it does fly somewhat in the face of the brand's nice and natural image. But otherwise, I'm pretty much in love with Happy Hippy and I just bought myself another bottle as a little weekend treat.
What do you reckon, does it sound like your cup of tea too?