 If your hands and neck are the first places to show the signs of ageing then your eyes are the first place to show signs of fatigue and tiredness. Which is why we love this concealer SO much. 
We've all got some baggage when it comes to under our eyes, which is where a good concealer comes to the rescue. And our pick today is one that has gained cult status within the beauty world, thanks in part to makeup artist Lisa Eldridge who has been championing it for years now.
What is this magic product you ask, and why is it so great? Well, it's the Airbrushed Concealer from Clinique (€25) and what makes it brilliant is the lightness of the formula. Somehow, they've managed to combine brightening properties and coverage in a product that doesn't look dry or cakey at all when you wear it (unlike some others on the market).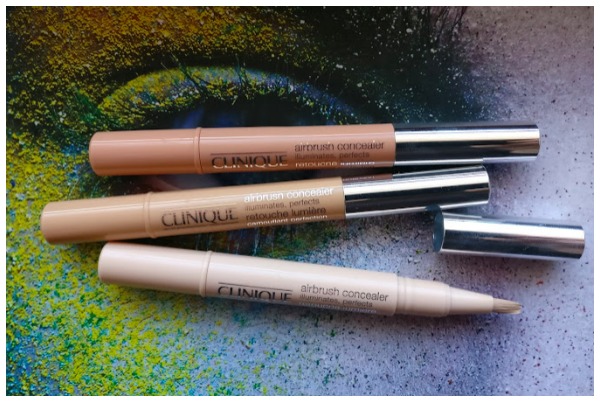 As I mentioned earlier, Lisa Eldridge has said on more than one occasion that this is her secret weapon when creating looks. She uses it on everything from shoots for Vogue and Elle magazine to red carpet looks for celebrities like Cara Delevingne and Rosie Huntington-Whiteley. And we can see why - it's easy to blend and instantly makes your eyes look brighter and more awake.
I have three in my kit at the moment, but there are currently four shades to choose from in Ireland. Slightly annoyingly, though, there are 10 - 12 shades available in the UK and USA. Hopefully, they'll make their way over here at some stage soon, it feels like we're always lagging behind when it comes to shade choices.
Advertised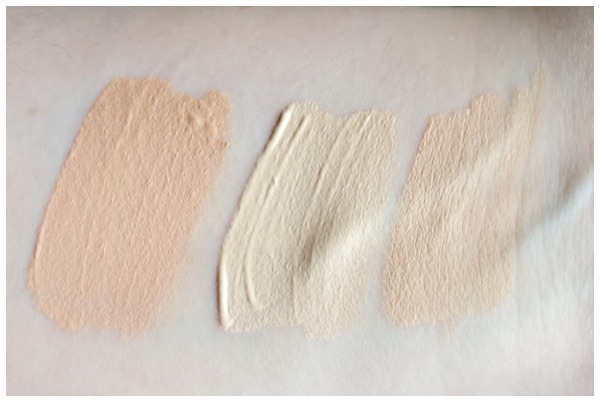 The reason why I thought it was important to mention the shades is because they are a little confusing. Above you can see 02, 04 and 05 swatched in sequence, with #02 being a medium pink tone, #04 being a light neutral and #05 offering something in the middle.
I've quite a pale complexion so shade 4 suits me, but in any other makeup collection, I'd usually be a 1 or 2 at most. See what I mean about them being a bit confusing? Still, though, it's results that matter and these give some of the best results out there, making the Airbrushed Concealers ones to pop on the must-try list asap.