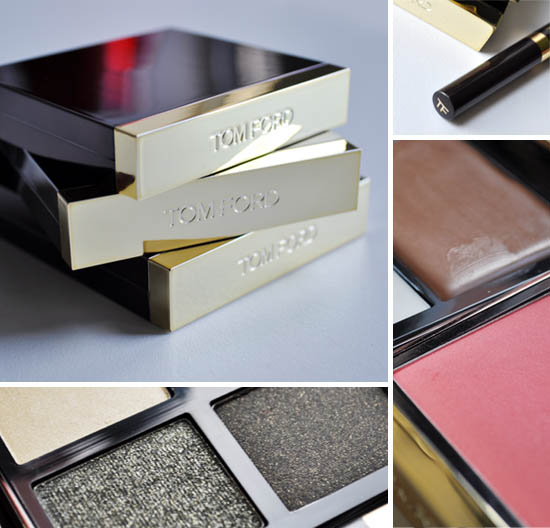 It's one of the year's most anticipated launches and we gave you a gander at what's what in the September 3rd-launching Tom Ford Beauty Colour Collection. We also had a bit of a laugh at MR FORD's interview with the Sunday Times Style but at the end of the day this stuff is makeup, pure and simple.
So what's it like?
Well for starters, price isn't anywhere near as shocking as I'd initially worried it might be. Shadow quads come in at €75, which is pretty favourable when you consider the lipsticks alone are €45. Yes, now look, I haven't entirely lost the run of myself. Of course €75 for four eyeshadows isn't cheap, but c'mon. This is Tom Ford. Expecting his makeup to cost pennies is like expecting his sunglasses to cost the same as ones from H&M. Ain't gonna happen.  And if you do decide to buy into the Tom Ford beauty brand, yes, you'll definitely shell out to do so - but you will get a quality product for your cash.
The line comes from the Estee Lauder stable so Ford has had the benefit of the whole group's expertise, formulas and technology. In a nutshell, he's had every advantage to create a stellar product. Has he done so?
I've had a few bits and bobs to have a play with from the line; a shadow quad, a sample of the Traceless Foundation SPF15, a blusher, the Shade and Illuminate and the brow sculptor.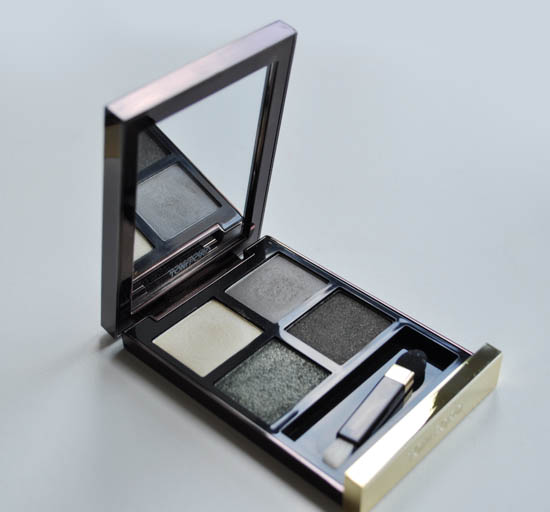 Here's the Eye Colour Quad in Sahara Haze. I don't have any gramme specifics for the shadow pans but they're a generous size. You get a decent amount of product in each quad and two small brushes as well as a large Tom-ogrammed mirror. The shade choice in this one is one I'd have picked myself actually so I'm pleased with it; the four colours are all super-soft (but not powdery or prone to drop) and creamy, with differing textures.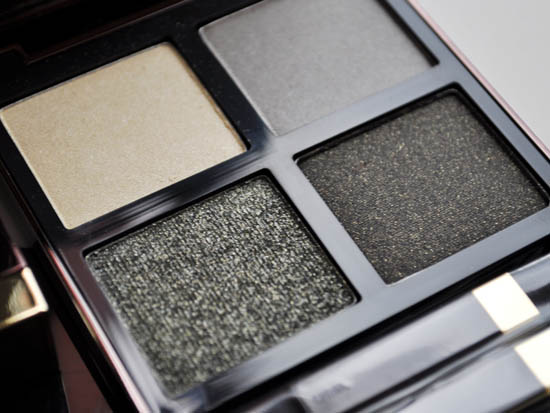 The top two are creamy satins, while the bottom left is a sophisticated-lady glitter with a lot of fine golden sparkle. It would be most similar to the sort of glitters Bobbi Brown does; soft and creamy, but they are prone to hellish fallout. Yes, there is fallout from this, but nowhere near as much as you'd suffer from a similar product from her line, for example. The last shade is another interesting one; it's quite matte, but again, has quite a bit of glitter through it. They're elegant shades and you can work quite a few looks from them - the dove grey is a lovely shade worn solo.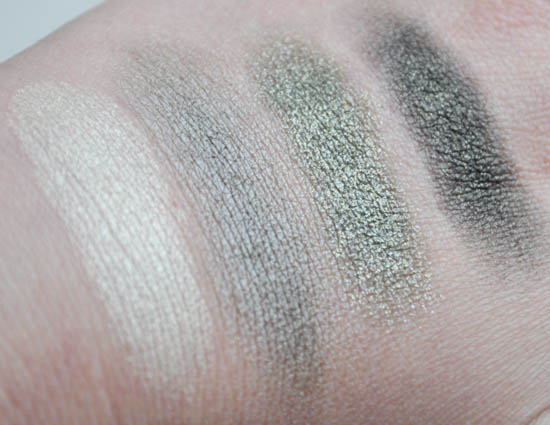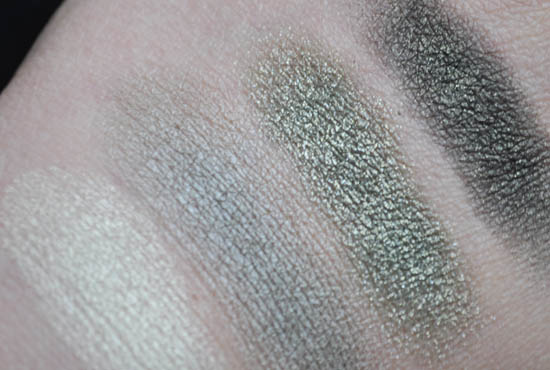 Nothing has a high intensity of shimmer (the kind of blingin' shimmer Urban Decay does, for example), which is interesting. I am thinking Tom Ford could be of the opinion that super-shimmer is tacky - but soft satins and fine glitter-shot mattes are a-OK for Lara Stone-esque glamazons.
For €75, is it worth it? It's a matter for you and your purse, to be honest. What I can tell you is that quality's good, pigmentation's very decent and while I have only had these samples for a short amount of time I've found application and wear to be good. But I absolutely expect that at this price point. As mentioned yesterday, the only thing I'm not 100% gone on with these is the packaging.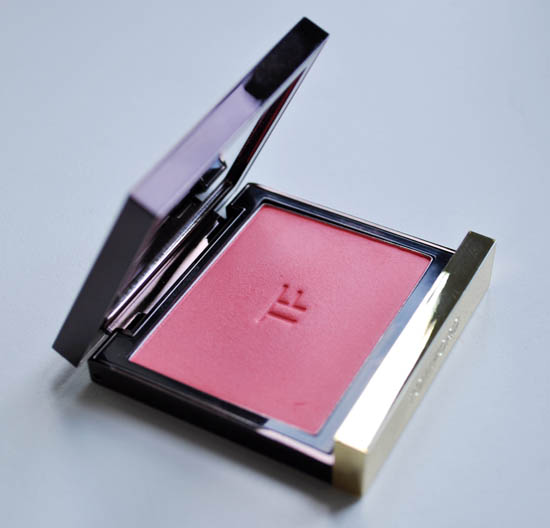 Now, this is an absolutely beautiful looking piece of beauty kit. It's one of the Cheek Colours in Flush and it's €55. Again, no weight info but it's very large; you'd be all year getting through this.  Pigmentation is excellent - you need a very light hand.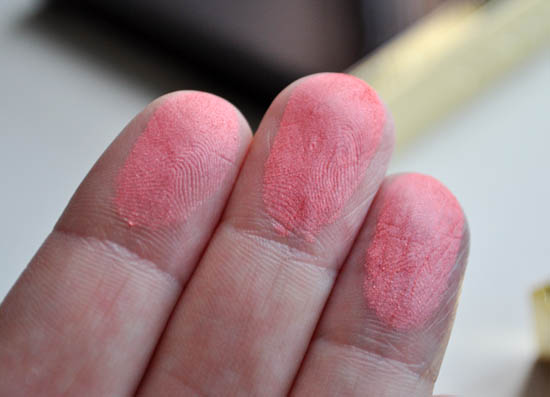 Advertised
I Boscoed myself royally the first time out, so the best thing for use (with this colour at least) is a duo-fibre brush for a light result. That way, it's gorgeous on.  Texture is soft, again pretty creamy and there's the smallest, teeniest hint of golden shimmer in this which gives it a little lift. Super-pretty and definitely the stand-out shade from the six.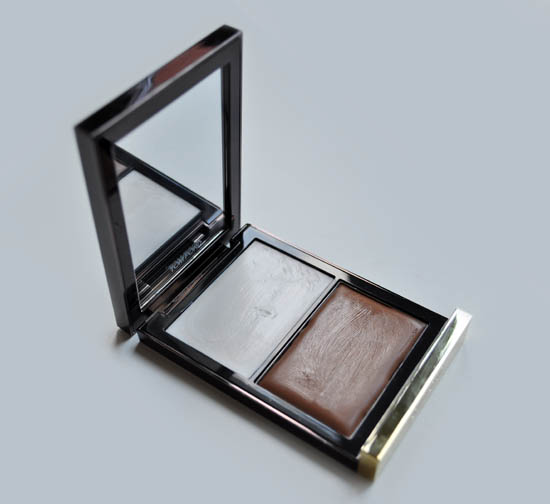 This product, Shade and Illuminate, €65, is one I reckon is going to go down a bomb.  Available in two intensities, the one you're looking at here is Intensity One, for fairer skins. It's just so on-trend it hurts - contouring is one of those things that's huge in the beauty blogosphere and is about to become equally massive in the mainstream. This product contains two lightweight sheer-textured cream products which you'd ideally use with brushes for the best application and blend for a perfect finish.
Step one, apply your dark shade to fake the appearance of cheekbones, to slim down nose or sculpt chin, and then use the cream highlighter to draw light to the top of cheekbones, down the nose and on the ball of the chin.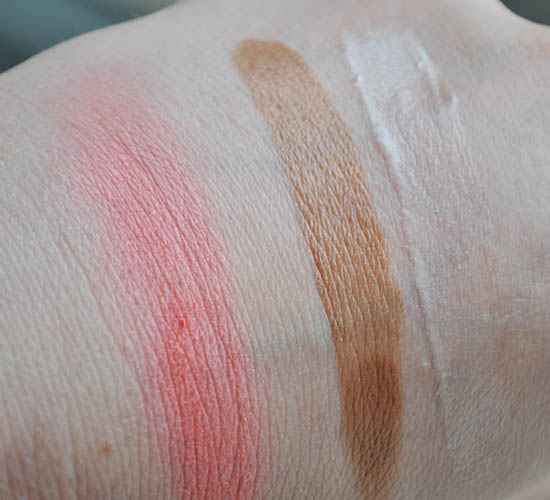 I'll level - this needs practice to perfect and I've yet to get to proper grips with it, so for now I'll leave you with some swatches. Above is another one of Cheek Colour in Flush and the two products from the Shade and Illuminate compact. There's no shimmer or glitter in either cream, just some pearlised sheen in the highlighter.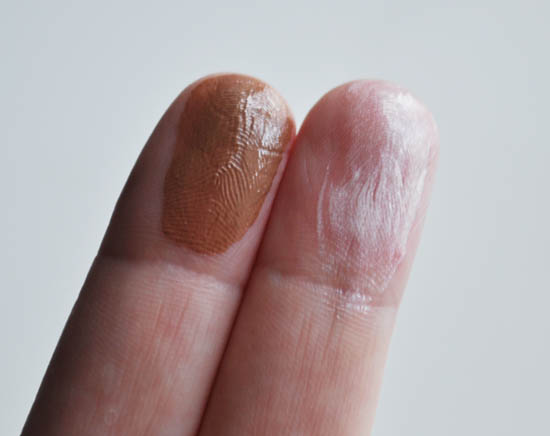 No dirty protest jokes, if you please.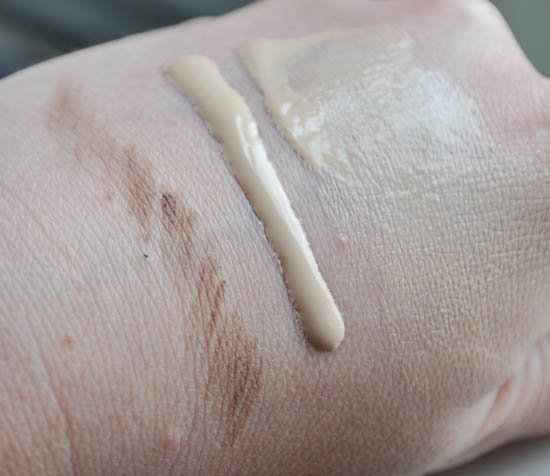 Last up I had the Brow Sculptor and a sample of Traceless Foundation SPF15 to play with. The foundation came to me in a sample pot so I didn't shoot it - the final packaging can be seen in yesterday's post. Formulation-wise, this reminds me very much of Giorgio Armani bases. It's fine, silky, sheer and very reminiscent of a product like Luminous Silk or Lasting Silk UV for example. Not quite so dewy but very similar in application and coverage.
So yes, I like this a lot. It is exactly, precisely the sort of coverage and finish I go for and happily the shade supplied to me (I'm not sure what it is, apologies) is perfect for my Mac NW15 skintone. So there's definitely hope for pale gals. €70 is the damage on the foundation and lets put this into perspective as well: Prescriptives Custom Blend was also €70.
Ok, you don't get a bespoke shade match with Tom Ford but neither was the Prescriptives brand anyway approaching the luxe status of this beauty range, so €70 doesn't seem like an out of the park charge, considering. And it's not the most expensive foundation on the market either - Creme de la Mer, Chantecaille and La Prairie all make bases which are pricier.
Who won't go for this? Well, DoubleWear fans will not be keen and be aware that this range doesn't cover all bases and issues - the two foundations available are really just goers for normal to mature skintypes, and those in that bracket with purses they're willing to empty.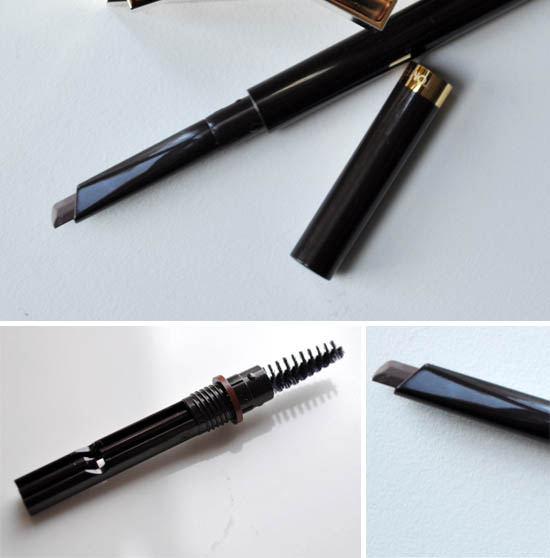 Lastly, the Brow Sculptor: I don't have price info on this currently and while I can appreciate how clever it is  (there's an angled waxy crayon in one end, a brush on the other which you can unscrew to reveal a sharpener), it's the product I liked the least from the bunch. Hey, you can't love all your children equally and maybe I got a bad sample, but mine was quite hard and it was uncomfortable to use - you can see in the swatch it was quite uneven in use and dragged on the skin. The idea with this is it's your perfect brow tool, and it's a very smart idea. In practice, I just didn't get on great with it. It was fine - it worked, but if we were dating, there'd be no chemistry, capiche?
All in all, one thing I wasn't mad about out of five is pretty good odds. I loved the foundation, fell hard for the blush, I rate the shadows highly and am definitely going to take a deep breath and investigate the Shade and Illuminate compact properly. This range is a very glamorous, colour-packed, carefully-thought out and well crafted edit of high end beauty bits that any cosmetic lover would adore to self-gift or receive.
Advertised
Price may disappoint some, but here's the thing: the vast majority of the products will not. If you do decide to invest or put anything on a wishlist for (sorry, I'm about to say the C word) Christmas or a birthday,  chances are you'll be thrilled with what you receive.