 If you want a festival look that's not too 'Festival Look', we've found some pieces you can wear to Electric Picnic, and then in real life.
Electric Picnic is looming. The hype has begun. This means either one of two things, depending on whether you're going or not. 1) You can't think of anything else, you're planning and re-planning your wardrobe and pondering how much alcohol to bring. 2) You can't give a fig about the festival. And, you're already thinking about your autumn wardrobe because EP is the full stop that ends summer for good.
I half want to go to Electric Picnic; half don't. I do because there's no doubt about it, it's a lot of fun, but I don't because I'm pretty auld and EP is a youngster's game. It's too big for me. Too crowded. Too festival-ly, in short. I love a good festival look, though, especially when it's not typical 'festival style', and it's a shame not to show off the EP outfits I've thought of.
See what skincare to bring if you are going to The Picnic this year.
Luckily for our readers, though, the pieces I would have worn can definitely translate to real life. So, if you're going to Electric Picnic this year, or if you're content to brunch and get your hair done that weekend, and meet up with friends for drinks, not in a field, have I got some new-in-store pieces for you.
The Jacket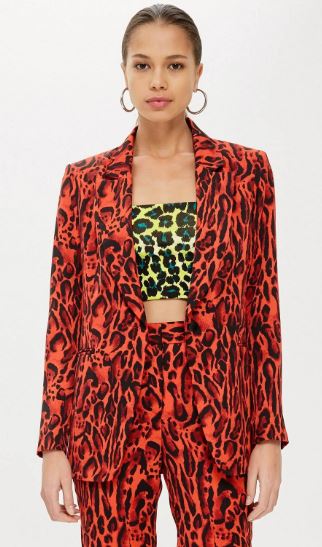 Topshop Leopard Print Suit Jacket €89
If you are thinking, "Wtf, how could I wear that to work?", let me tell you how. With straight leg jeans and high pumps if you have a cool office, I say, and black cigarette pants and high pumps if you don't. For EP? Wear it with completely clashing prints. And wellies. Because it's probably going to rain.
Advertised
Jackets, unsurprisingly, are huge news this autumn. But the corporate suit was all over the AW18 runways. This is a unique twist on the trend, and it's something you can throw over anything this autumn to elevate all your outfits.
The Boots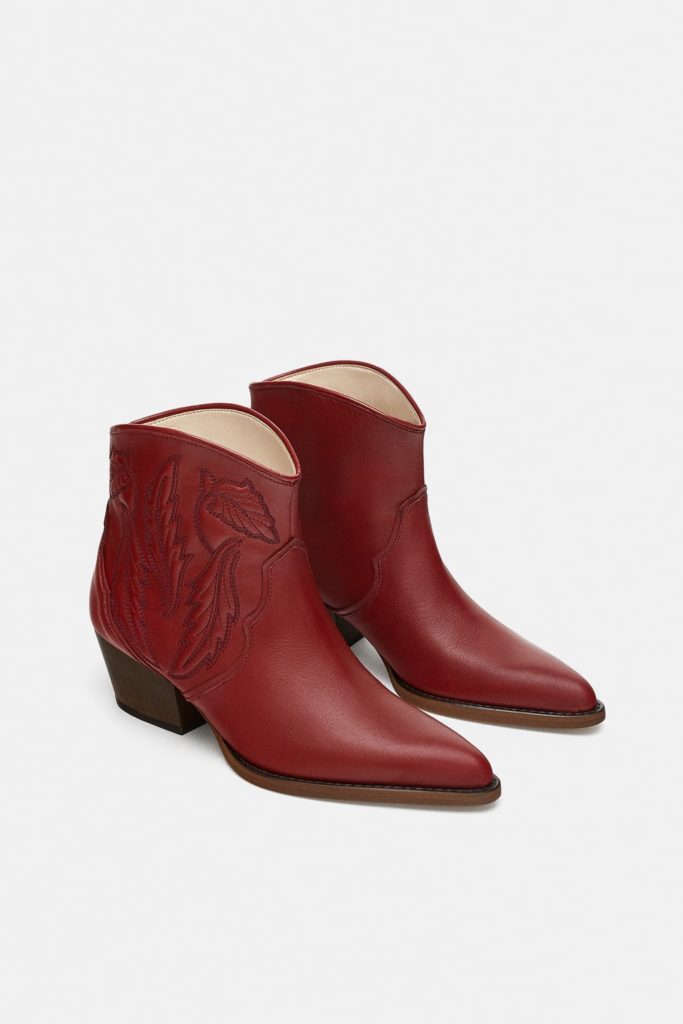 If you're wondering how the hell you can wear cowboy boots to work, well, sorry, you may not be able. Cowboy boots are the opposite of corporate so won't work in every office. If you have a more casual work environment, these would look great with white jeans (yes), and a chunky sweater. For Electric Picnic, well, they can be your welly substitute, if you just can't.
Cowboy boots are one of THE trends of the season. You would do well to pick up a pair.
The Dress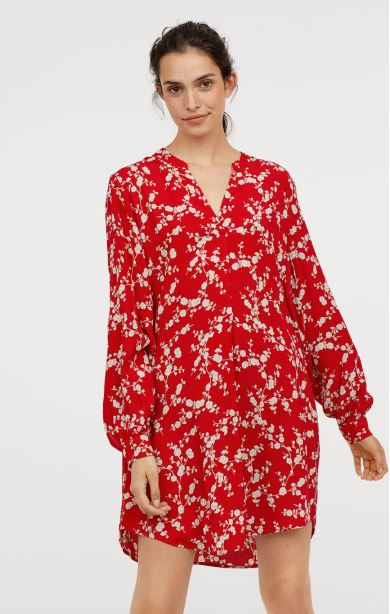 H&M Patterned Viscose Dress €19.99
Advertised
It's not your typical festival dress, but it's perfect for EP. Shirt dresses can be styled in so many simple ways depending on how many buttons you want open; if you roll the sleeves up or down; the jewellery you add (I'd go with stacked gold chains). For work, wear with tights and high boots, and add a belt if it needs a bit more dressing up.
When you go to festivals, do you dress up like Kate at Glastonbury or do you do your own thang? Would you wear any of these pieces to Electric Picnic or work? (Or at any other time?)