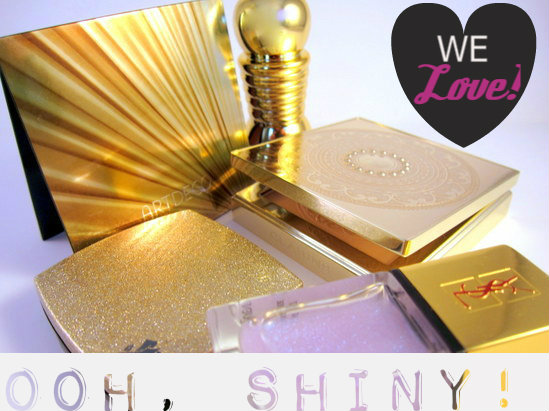 The Christmas collections this year have been SO pretty – some of the most gorgeous we've seen in aaaaaaaaages (Want a reminder? Click here!) It was no easy feat to sort through and narrow 'em down to our favourite five.  But never let it be said that we're afraid of a challenge. After much knife-edge deliberation, here it is Beaut.ies – the crème de la crème of this year's festive offerings. Feast your eyes on these golden delights, and prepare to be seduced by the shiny!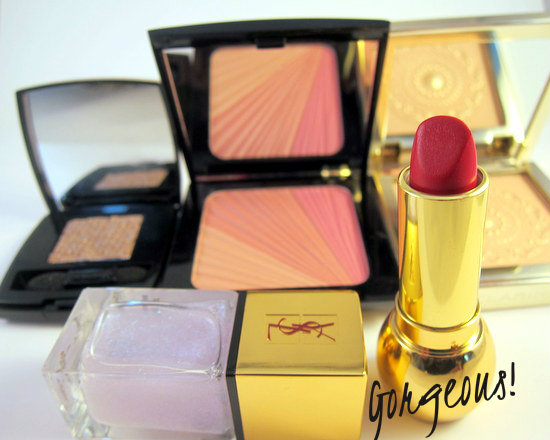 In a season of stunning palettes, a single eyeshadow is a controversial choice – and granted, the offerings from Clarins, Chanel and YSL are all divine. But this Lancôme lovely, €25, has stolen my heart – with its metallic sheen, embossed surface and glimmering compact, it's an object of beauty in its own right, and it looks drop dead gorgeous on the eye. The colour is universally flattering too – you can't say that for every shade in a palette, now can you?
From the Northern Lights collection, YSL's La Laque Couture Top Coat in Première Neige (#33), €24, is magical – saturated with tiny holographic flecks, it transforms any base colour and adds sophisticated sparkle. Unlike most sparkly topcoats – which are really just sheer glitter polishes – this has a unique texture. The glitter is incredibly fine and the base has the consistency of water; it's not remotely gritty on the nail, sparing you the usual palaver to remove a glitter.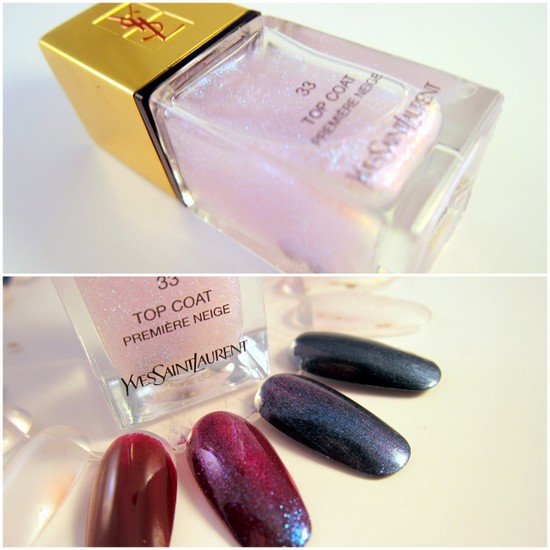 Advertised
Dior's Grand Bal collection really set my heart aflutter– especially the Diorific lipstick in Marilyn. This raspberry red is not only housed in the most glamorous gold casing but, having worn it out on several occasions, I can tell you that the formula is out of this world. Creamy, pigmented, longwearing and all round fabulous. Three other shades of red are also on offer, all priced at €32.50.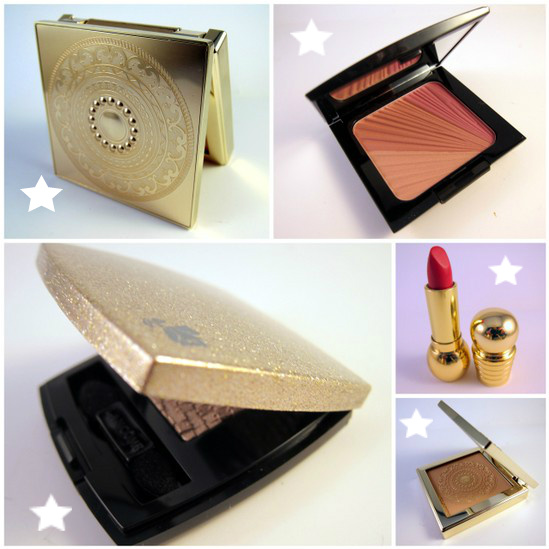 With its soft, smooth texture and pretty, candied finish, Glam Stars blusher is the star product of Artdeco's Glam Deluxe Christmas collection. Silky and finely milled, the three colours – pale peach, dark peach and pink - swirl together for a gorgeous sheeny glow that's really pretty on the skin. Pigmentation's medium – think soft flush, not full-on colour, making it pretty much foolproof to apply. This is €24.50.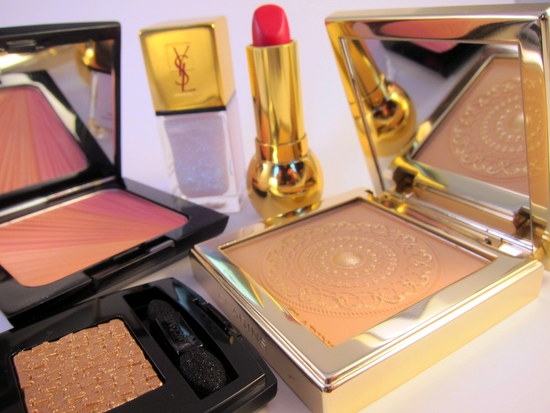 My final pick? It's just not Christmas without a luxury face powder and for me the Clarins Odyssey palette takes this year's crown. It enhances the complexion, removes shine, adds a subtle radiance…and looks damned good while it's doing it. The heavy gold compact is the key feature here – at €55, it's luxury defined. Check out the rest of the collection here.
Advertised
What do you make of our choices? Will any of this little lot be making its way to your Christmas Wish List?