 On Saturday's Back to Basics tutorial series, we took a look at that basic essential of blush. And while we concentrated on the application tips for cream blush in that tutorial, today we are setting our sights on the powder version!
So what are the differences between powder and cream?
Powder Blush
Powder blush is a very different animal from its cream counterpart. It is essential to powder the area you are applying it to beforehand (particularly if you are wearing a lot of foundation or a dewy foundation) to prevent that clogged, mottled look. Powder applied to a wet surface will catch and bleed and look more like a rash than a healthy dash of colour!
The brush you use is entirely up to you. A good quality, fluffy blush brush is always going to distribute the product best. Today, I'm using the Real Techniques Blush Brush. For my blush, I've chosen a favourite of those of us at Beaut HQ - Mac's timeless 'Well Dressed'.
Advertised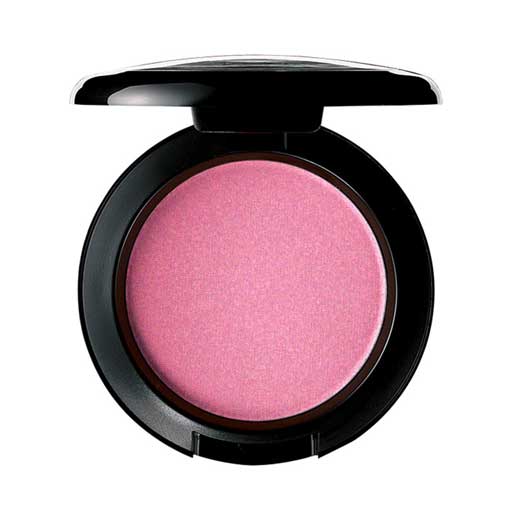 Rather than just applying it to the apple of my cheek as I did with the cream, this time I'm pulling the blush all the way back along the cheekbone into the hairline (you can see this is the final photo, below). This provides a bit of lazy contouring to structure the face. It also tackles the dull, flat-skinned look. Remember, if you are applying foundation properly, it is going to blank out your facial structure a bit in order to give you that flawless complexion. You have to put the structure back in, or your makeup will look totally unnatural!
Again with powder as with cream, apply a little at first, blending all the time, and build up until you are happy with the finish.
Are you a fan of cream or powder blush? And do you always follow the cream-on-cream and powder-on-powder rule?