 During the winter months it can be difficult to get a handle on what skin care to use - one day it's cold, the next it's warm, then freezing, then weirdly humid and so on. All this can lead to some confusion where our complexion is concerned with unwanted redness appearing, a feeling of tightness or worse still, itchiness.
Well, the good news is these two new L'Occitane Shea products aim to target and relieve skin of those feelings by both repairing the natural skin barrier and also soothing skin.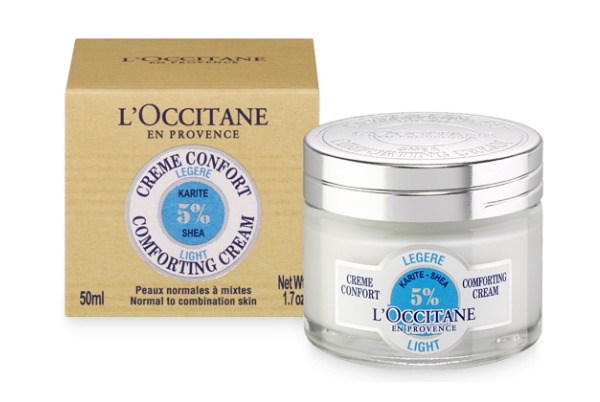 Normally my skin is fairly hardy, but I've been run down and sick lately so in turn, it's been red and blotchy (so attractive). Still, that's sort of the perfect time to test "comforting" and "soothing" products, right? I've been a fan of the Shea range from L'Occitane for a long time now having been first introduced to it via the hand cream years ago. Since then I've fallen for the shower gel (which leaves skin so soft) and also the Light Comfort Cream (€32) which is ideal for combination skin that is feeling a little lacklustre or dehydrated and in need of a moisture hit.
The official word is that both the formulas have been made 100% preservative free through a process called "Cosmetic Flash Sterilisation" which involves using high temperatures to sterilise followed by a quick cooling to retain the efficacy of the ingredients - which all sounds very scientific indeed. For anyone who is interested, I have also included a snap of the ingredients for you according to the back of the box too.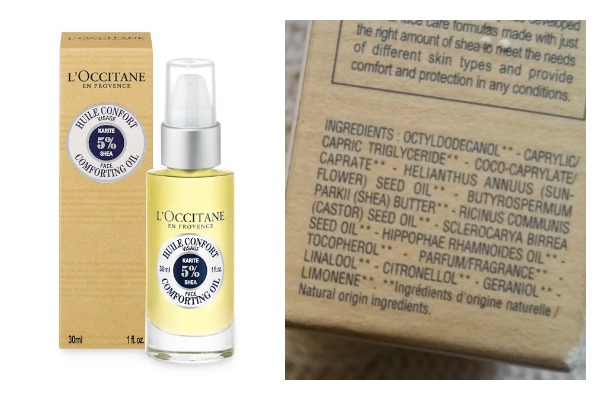 Advertised
Naturally, I was interested to see what these new products were like so I started off by testing the Comforting Oil. It has a quick dry formula making it a handy one for the morning but also good come evening time when you don't want to be waiting 15 minutes for your skincare to soak in before shuffling to bed. The signature Shea scent is both sweet and warm which adds to the over all comforting feel of it, but that's not to take away from the actual silky feel of it when applied. In the end, I really didn't need anything else on top of it which would suggest that it's better suited to drier skin types than mine, especially if it's to be used underneath a night cream.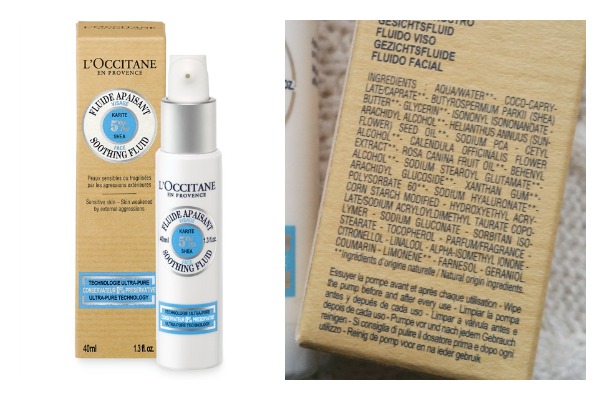 The Soothing Face Fluid (€40) is lighter in texture than the oil and overall worked better for me and my combination skin. It wore well during the day when tested underneath makeup, giving it a smooth and fresh base to be applied on top of.  Overnight, I found that it had absorbed well and there was no residue in the morning. After a few days use, I've noticed that my skin is beginning to feel "stronger" again, is less blotchy and returning to what I'd deem a "normal" state of affairs. Thank goodness for that.
Do either of these tickle your fancy? Or do you have another go-to product ?