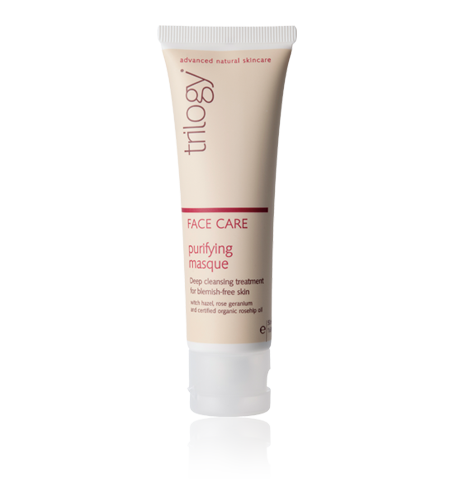 When I posted a Rate It last week about Face Masks it dawned on me that I had a brand spanking new tube of this Trilogy Purifying Masque as yet untried and untested.
This situation must be immediately rectified I thought, and hurried to the bathroom to scrub my face and slap it on.
"Apply a very thin almost translucent layer" said the label "and wait 5-10 minutes for it to dry"
It dried rock solid - it's one of those old school clay masks that crack when you move your face. There's something very comforting about this - I do love the gooey type of mask that doesn' t dry, but sometimes you just need a good old mud mask to feel totally "masqued".
Advertised
Kaolin Clay detoxifies and absorbs oil and other impurities while Witch Hazel tones and soothes. Rosehip Oil is also included in the mix to moisturise, making this mask softening too. In case you're wondering, this did used to come in a jar but has now been repackaged and is now in a tube - same product though as far as I know.
Trilogy advise that you use this once a week to improve dull stressed skin and follow up the masque with a couple of drops of Rosehip oil.
Lovely mask from this fab organic range and it's suitable for all skin types.