 Fresh faced beauty never really goes out of style but it's particularly popular for this season and one of my favourite looks from the runway was Top Shop Unique's SS15 show where the make-up was really soft with no harsh lines or strong definition. The story behind it was that the girls were meant to seem as though they'd be running around on the beach, kissing boys and eating ice-lollies, which I think is quite cute. 
Stories aside, this is ultimately a quick, low maintenance look that can be adapted to suit your own skin tone and preference by swapping out the lip shade for something deeper or lighter and same with the eyeliner.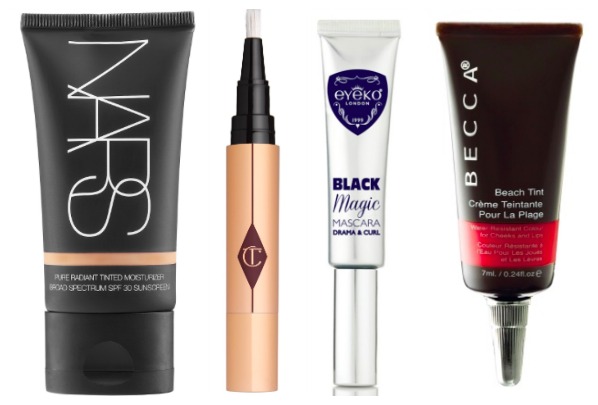 The main products that I used included:
NARS Tinted Moisturiser (€38)
MAC Stobe Cream (€10/30ml)
Charlotte Tilbury Retoucher Concealer & Treatment stick (€33)
Bourjois Contour Clubbing Eyeliner in Up and Brown (€6.69)
Maybelline Brow Drama (€7.49)
Eyeko Black Magic Mascara (€18)
Becca Beach Tint in Papaya (€22)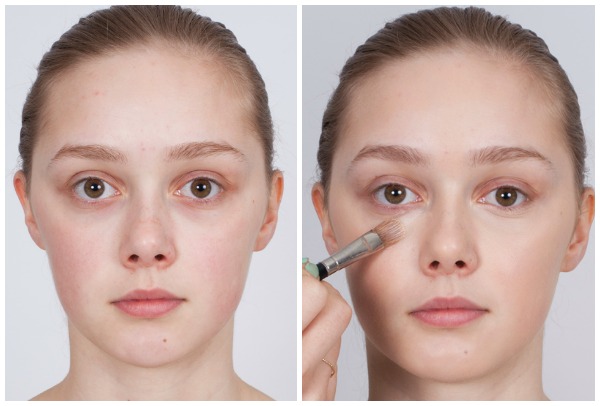 To begin, I prepped Eimear's skin with the NARS Tinted Moisturiser as it has a light formula that works well for the warmer months. To even out underneath eyes I blended in the Charlotte Tilbury concealer (one of my current favourites) which has good coverage but doesn't look dull or lifeless as some higher coverage concealers can do. Eimear didn't really have any blemishes to speak of but you can use it to cover them too which is handy.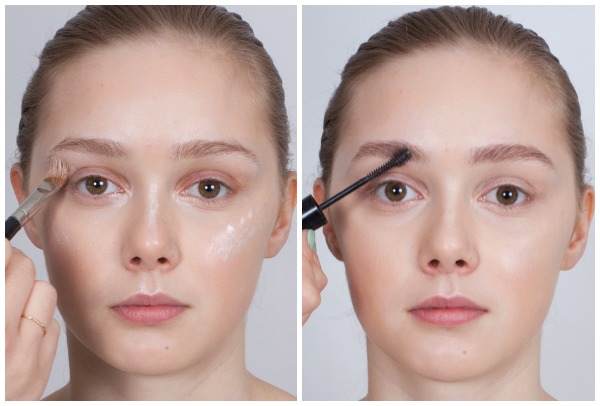 Fresh faced goes hand in hand with a dewy glow so I used ol' reliable; Strobe Cream - dotting it along the cheek bones, brow bone, cupids bow and down the bridge of the nose then blended it all together for a smooth finish. You can't see it too much in these images but that's ok, the over all effect should be subtle, catching the light when you move rather than shining brightly on camera (we want dewy, not disco). Next I moved on and lightly groomed brows using a brow gel.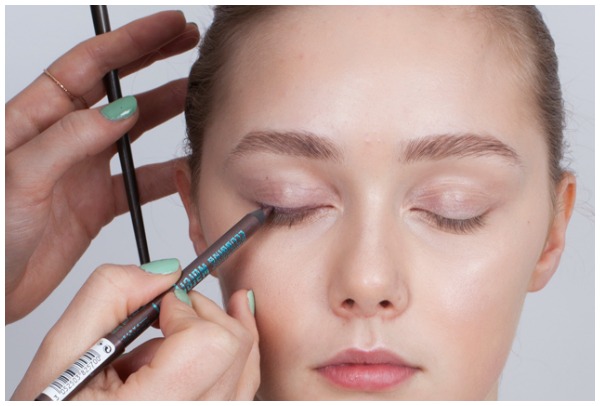 At this stage you might have noticed there's been no powder used but don't worry - there's method in the madness. I'm still using creamy products so by avoiding powder until the end I can blend everything really easily and avoid dragging or patchiness. The next step was to use a soft taupe eyeliner along the eyelid.
Depending on your eye shape you can lightly flick this out or start from the middle only. The liner was then blended up onto the lid for a really smooth, seamless finish.
Advertised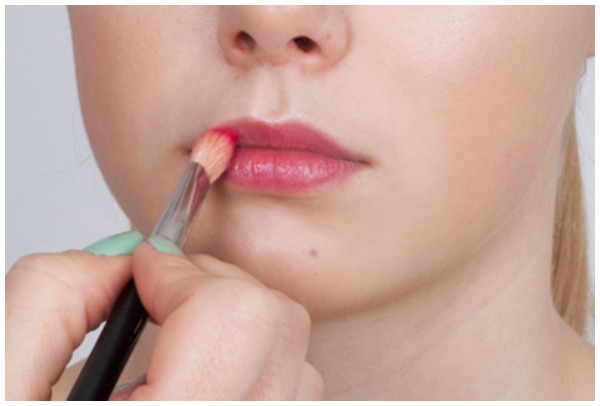 Next up, lips; again there are no harsh lines and going back to that idea of eating ice lollies on the beach I chose a soft pinky/red shade that worked well with Eimear's colouring.
To give myself a little more control I used a brush to apply it (although if it was on myself i'd probably use my fingers). Starting at the centre of the lips, buff the product outwards, towards the natural lip line to create more of a stained, diffused effect. If it goes a bit wrong, use a touch of concealer to blend away product.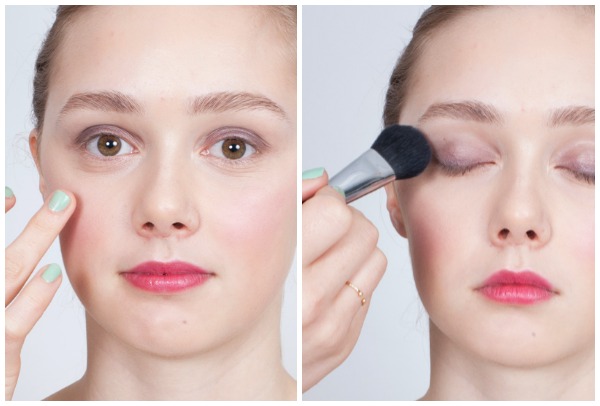 Lip and cheek tints can be tricky to use sometimes so if you're scared that the colour will be too bright or won't blend if applied directly then an easy way to avoid that is to pat your lips and then use the little bit of colour that comes off to dab on cheeks. This will give a light flush on the cheeks and creates a bit of unity in terms of colour.
Once that's done, give everything the once over in terms of blending (check eyelid creases, around nose etc) and then set the look with a loose powder.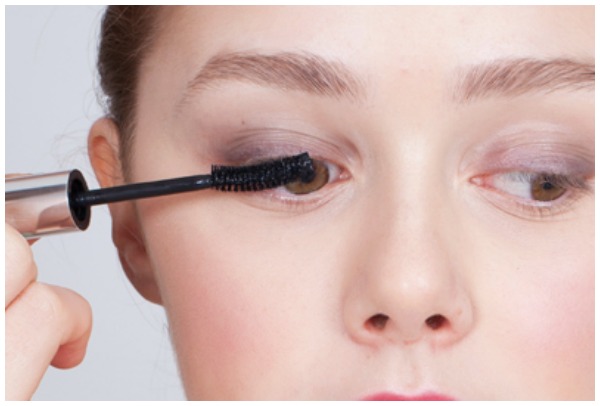 Once all the creamy elements have been set, add definition to eyes with mascara, preferably black but brown will work too. As there's no liquid liner or inner kohl liner it's important to get right in at the base of lashes to ensure they're coated well, start at the base and wiggle the wand through to give an even distribution.
To make eyes look more awake, brush lashes upwards and to give a more almond effect sweep the brush up and out.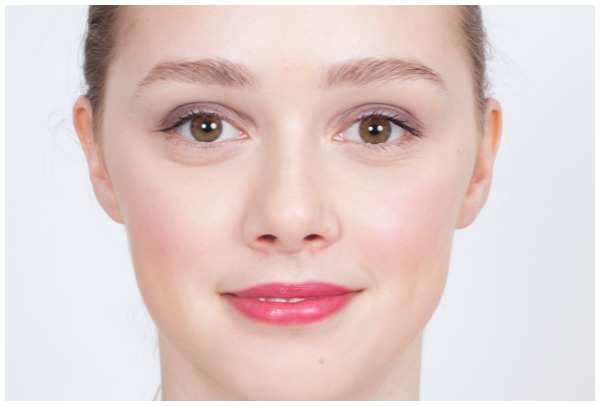 And that's out fresh faced look inspired by Top Shop Unique's runway show for SS15. Will you be giving it a go? 
Advertised
Credits: Make-up & Hair: Sarah Lanagan // Photography: Emily Charlotte Greene // Model: Eimear @ Distinct Model Management. These images have not been retouched or altered to give a true representation of product finishes, shades & colours.