 Urban decay are really impressing this year. Their Christmas offerings are hard to top. It may be that you're absolutely sick to death of Urban Decay's Naked iterations. I'm sure by now they've made enough from Naked product revenue to buy the Taj Mahal a few times over.
Still, the palettes are very pretty indeed and I think that a large part of their success is due to the fact that the colours are actually wearable - usually palettes look nice but only a few of the colours are practical. With the Naked palettes, you can genuinely wear them all. This new addition to the Naked family reminds me of a prior Naked offering - the Naked basics palette - which is a genuinely good buy. This was an absolutely practical everyday palette. Not too shimmer heavy or loaded down with masses of colours, it contained high quality, everyday shades that are supremely wearable.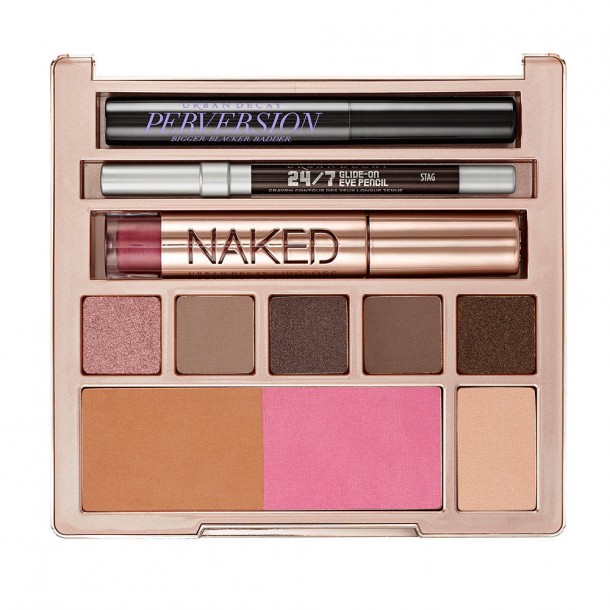 Though the new Naked on the Run Palette is more of a gifting item than a self-buy, I think, it would be perfect for die-hard Naked Palette fans. Basically a look in a box, it contains six new shades of eyeshadow, a 24/7  liner pencil in stag, a Perversion mascara (which is great), and a full size new shade of Naked Ultra-Nourishing Lip Gloss. There's also a bronzer and a blush in there for good measure. I especially like the fact that the base shadow is almost twice the size of all the others - that is the colour you'll use most of, after all.
Advertised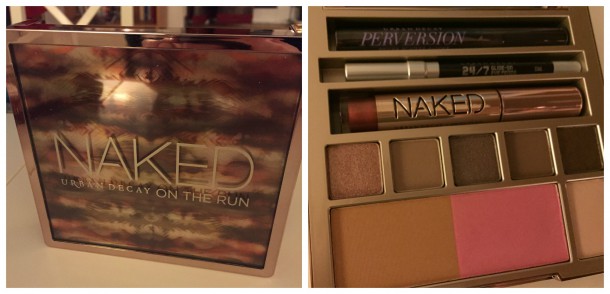 If you're buying a gift for a fan of the Naked Range, then this is it. They'll be delighted by the new shades and the fact that this is an entire look in a box (just add foundation and concealer). If you find the Naked range gimmicky or just don't get the hype, then this isn't for you.
The Naked on the Run Palette is available in time for Christmas from December fourth at €44. What say you to this offering? Yay or nay? Share your views in the comments.