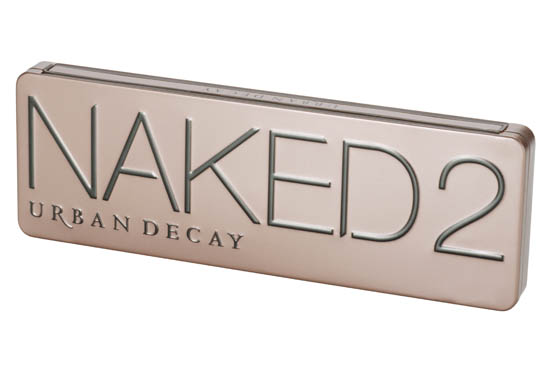 *wipes sweat from brow*
Getting the gen on this was like trying to find a hen with teeth and it's only because a) you're all so persistent with your Tweets and emails for info and b) I'm so frigging persistent myself we're here at all. Here's the topline info on Urban Decay's Naked 2 palette, the follow-up to the hugely successful Naked palette:
It launches 1st January at Debenhams stores (Update: it may not be available until the 9th January)
It will then go nationwide in February (although in Ireland, that's probably not much use really as the brand is really only at Debs)
It will cost €40 - it's £36, so a delightfully fair exchange. We salute you, Urban Decay.
We don't salute you for more or less constantly forgetting/neglecting to notify the Irish press about your launches these days (and before you think me an uppity blogger I'm also a newspaper beauty ed and a freelance magazine beauty writer) and I look for this info on your behalf because I know how much love there is for the brand here. It's just a shame to ignore loyal customers who actively want to know about your products so they can, y'know, buy them.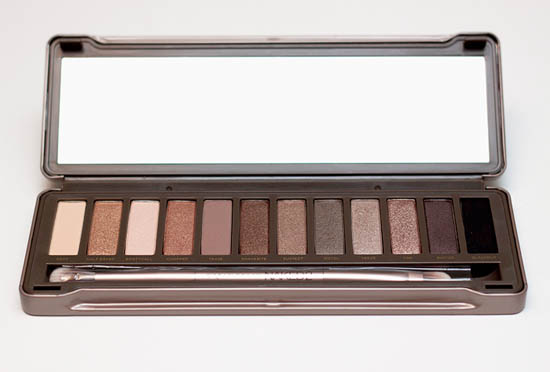 Advertised
Updated pic courtesy of Lipglossiping (thank you!) - check out her site for her excellent swatches and shots of the palette.

Right, on to shades and specs.
**Blackout – blackest black with matte finish
*Booty Call – shimmery cork
*Busted – deep brown w/ shimmery finish
Chopper – copper shimmer w/ silver micro glitter
**Foxy – cream bisque w/ matte finish
Half Baked – golden bronze w/ shimmery finish
*Pistol – light greyish brown w/ shimmery finish
*Snake Bite – dark bronze shimmer w/ metallic base
Suspect – pale golden beige w/ shimmery finish
*Tease – creamy pale brown w/ matte finish
**Verve – oyster w/ shimmery finish
YDK – cool bronze shimmer w/ metallic base
*A brand new, never-before-seen shade; **A shade not available as a single shadow
As another neutrals palette it's up to you to decide if there's enough of a difference here to warrant a purchase. The big news is the packaging, which is a much improved sturdy tin with a large mirror in the lid, and there's no UDPP with this set. Instead you get a double-ended Good Karma Shadow/Crease Brush plus a mini Naked Lip Junkie Lipgloss in a sheer shimmery pink shade.
Advertised
This ain't a case of need for most fans - it's gonna be a case of want, want want and gimme, gimme, gimme, regardless of how similar it is to the original Naked. Will you queue to buy on January 1st?