 The very first skincare product I had was a tube of Simple tossed into my mother's shopping basket while she was distracted by the special offer on parsnips. I was about 15 and I didn't realise that I was actually in my epidermal heyday.
I've used about a gazillion different products, tubs, creams, lotions and potions on my face since then and my approach to skincare has definitely changed. From my student sins of tumbling into bed wearing eight coats of foundation and enough kohl eyeliner to reach the moon if laid out layer by layer, to my should-have-been-forbidden love of harsh exfoliants that resulted in me resembling some type of Bond villain named Shred Face, my skin has been through some tough times.
But I've always tried to match my skincare products with my life style. I chose lighter creams and washes with salicylic acid when I was younger, and now I am a devotee of the oil cleanse and richer creams to deal with my mid-thirties skin. If you have been using the same product for the past few years, it may well be time for you to shake up your skincare routine.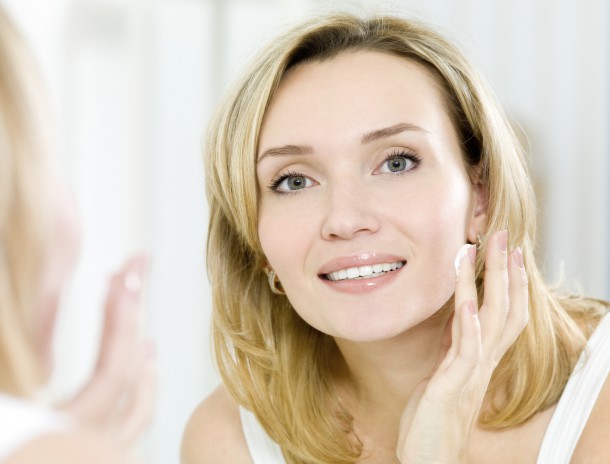 Vichy have just launched the latest addition to their LiftActiv range, LiftActiv Supreme. Personally I don't like the term anti-ageing; I'm pro-ageing because the alternative is not pleasant. But I do understand that the term is all about wanting to keep your skin looking at its best and holding that pesky triad of fine lines, wrinkles and loss of firmness at bay.
But as well as those skin concerns, the new Supreme addition is designed to tackle what they call over-day ageing. And what's that when it's at home I hear you say? Well, it's the name given to the results of their research that shows that skin can appear up to four months older at the end of the day as opposed to the morning. Now, four months isn't that big a deal to me but I see where they are going in terms of brightening the complexion after a long day. 
Advertised
So with this in mind, I put it to the test and found that the cream itself had a slight blurring effect, taking down the appearance of imperfections and giving a bit of a glow to the skin. Along with anti-oxidants, it contains adenosine which has a retinol-like action in that it 'plumps' out the appearance of the skin - I call it the 'trampoline ingredient' - and also caffeine which you'll be used to seeing in many products that claim to stimulate the skin to tackle things like dark circles or under-eye puffiness.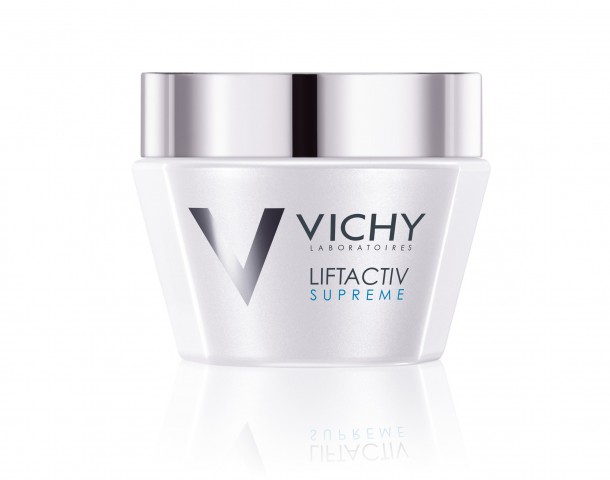 We know that Vichy Aqualia is the skincare that Laura would like to elope with but Aqualia may not suit your skin type. If you are in the 35+ plus group and your skin just needs something more, I'd recommend checking this out. I've been trailing the Normal to Combination Skin and I like it as a day cream. I do find in the evening that my skin wants something heavier to really lock moisture in, so I've been opting for my Clarins Blue Orchid Oil with Hydra Quench on top.
LiftActiv is available in both Normal to Combination Skin and Dry Skin formulae, both setting you back €32.50. The Normal to Combination offering contains 7% glycerin, an ingredient which I like when used on the right skin type. If you have very dry skin, this won't be enough of a big gun for you - you should opt for the Dry Skin formula that's enriched with Shea Butter and Apricot Kernel Oil. Now, my face has quite the skinny love affair with Shea Butter when used in moderation but it can cause breakouts for some if it is too rich for their needs.
Advertised
So open up your bathroom cabinet there and tell us the truth, have you been using the same skincare products since Bertie Ahern was Taoiseach? If you are in the 35+ age group, what products do you use and do you find that the needs of your skin have changed? And I use the age group as a rule of thumb, ultimately it's about your skin type, lift style and what you can afford to throw in the shopping basket (specials on parsnips notwithstanding).