 My time at Beaut.ie has included many a love letter to Vichy. Their Aqualia range is one of my favourites of all time. Provided your skin can handle the heavily fragranced formulas, it will hydrate beautifully.
This new offering from Vichy - the Night Detox Treatment from their Normaderm range, is pretty much Vichy's answer to the best-selling cult product, La Roche Posay Effaclar Duo Plus. I've never encountered anything as effective as Effaclar Duo for clearing up breakouts. It makes a visible difference to skin, and is loaded with really effective blemish and acne-fighting ingredients like salicylic acid and zinc.
But I don't love any of the other products from the Effaclar range; they tend to be quite drying. Effaclar Duo is also quite drying, but only if you overuse it. So keep it to once daily to deal with the breakout without compromising your skin.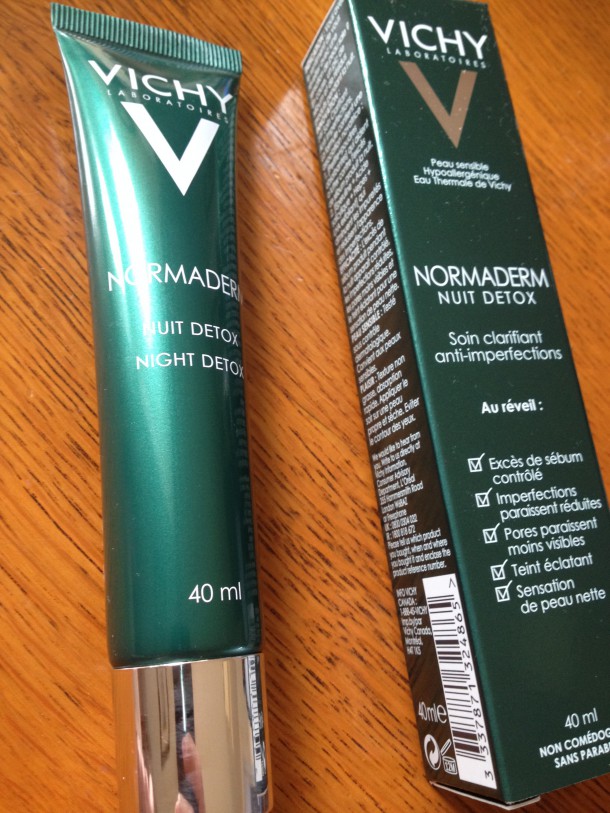 Vichy's Night Detox treatment is designed to target excess sebum production overnight, since that's when skin produces th greatest volume of sebum, which can clog pores and lead to infection. As you can see from the ingredients list, this does contain salicylic acid and silica for oil absorption, but I'm not a big fan of silica and the most effective ingredient - the salicylic acid - is far down the list.
I have a very oily t-zone, and each time I've used this, I wake up with flaky skin the next morning. It's disappointing - I've read countless positive reviews of this product online - but I just don't like it. It robs the skin of hydration as well as absorbing excess oil, leaving it dry and tight by morning. At least, that's my experience of it.
Advertised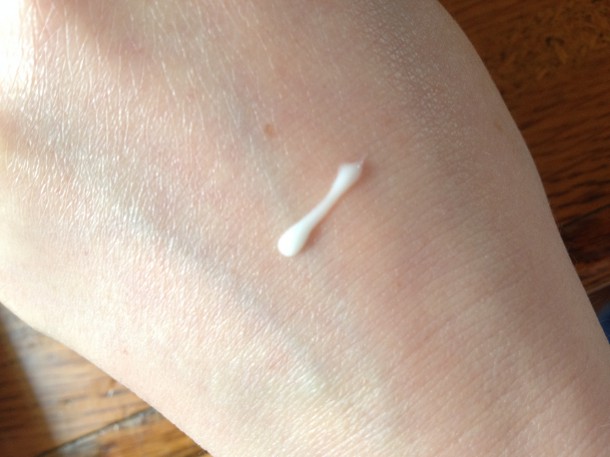 The ingredients list isn't at all to my taste - there's far too much alcohol in this to do anything but throw off the skin's balance. I'm a loyal fan of Vichy, but this product is a big disappointment. If you're having a problem with acne and breakouts, I'd stick with La Roche Posay Effaclar Duo Plus. It's about €4 more expensive, but infinitely more effective.
Vichy Normaderm Night Detox is available from Boots and other stockists. It's priced around €18.99, but Boots currently have it on offer if you want to pick it up.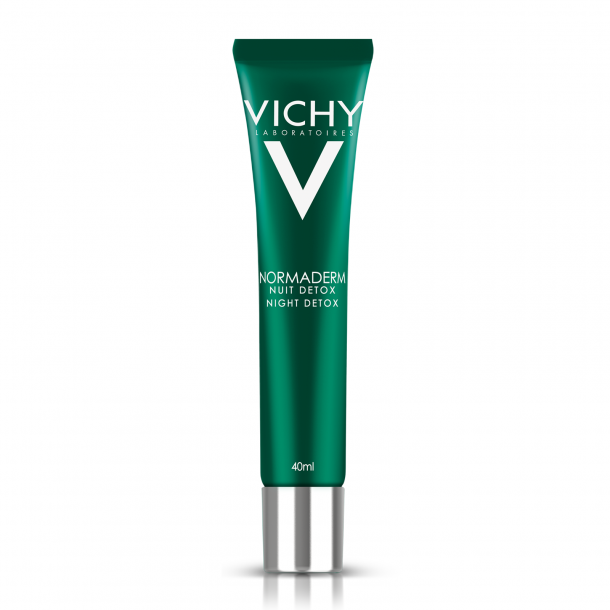 Have you tried this with any success? Share your breakout woes in the comments!