 Catrice has become known for their limited edition collections. This season's offering (available from November) is set to be a beaut.
Taking inspiration from some of the key trends for AW16, Victorian Poetry offers up some beautiful pieces, complete with touches of opulence, without an opulent price tag.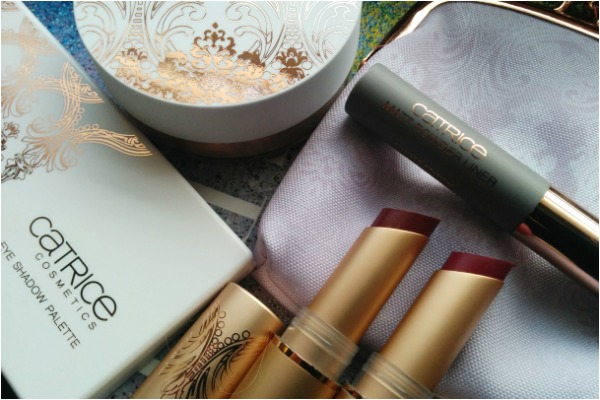 As with a lot of their limited edition runs, they've have kept things simple, only including a few core pieces:
Eyeshadow Palette €7.90
Matte Eyeliner €4.50
Satin Matte Lipsticks in 2 shades €5.50
Highlighting Pebbles €4.50
Beauty Purse €4.50
Satin Matte Nail Colour in 5 shades €3.50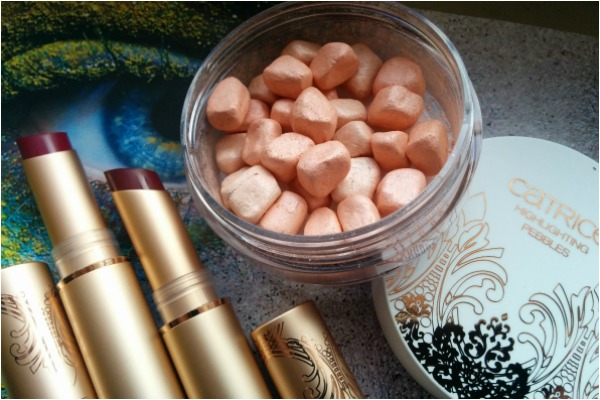 Victorian Poetry focuses mostly on the lip colours. However, we've a sneaking suspicion that the Highlighting Pearls (€4.50) will get snapped up pretty sharpish when the collection hits stores next week. After all, who doesn't love a good highlighter?
The pearls give a warm, almost peachy glow to skin that creates a soft focus finish, (rather than anything too metallic) so work beautiful for day or evening.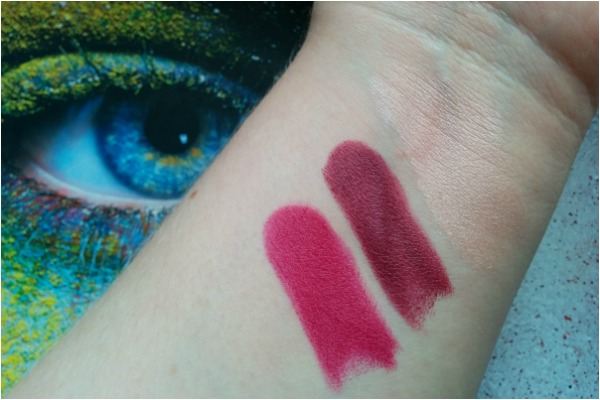 Having said that, though, it is definitely worth mentioning just how pretty the two new lip colours are. Above you can see Pink Poetry, and beside it, Berry British, as well as a quick swatch of the highlighting pearls.
The lipsticks have a matte satin finish, which basically means they're more hydrating that a regular matte lipstick, but won't transfer or wear off as quickly as a traditional satin formula. Win-win, really.
Advertised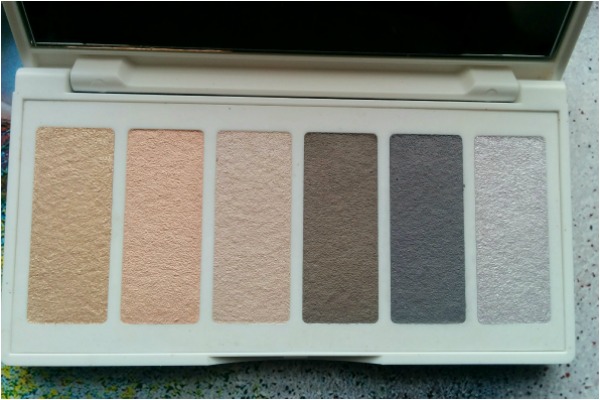 Next up is the new Victorian Poetry eye palette which offers up six shimmering shades. The peachy tones are particularly nice, and would be flattering on any eye colour, while the dove grey would be ideal for creating an understated smoky eye. Where's the matte you ask? Not in this palette anyway. No, the matte finish for this collection actually comes in the form of the Matte Powder Eyeliner.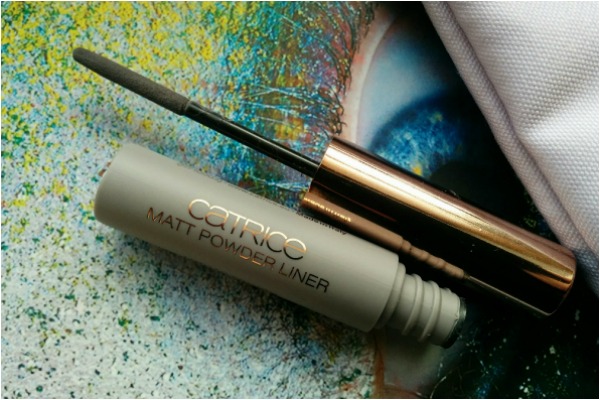 I can't remember the last time I saw a matte powder eyeliner, but I like how Catrice has decided to play around with textures for Victorian Poetry, moving between shimmer and matte, but in unexpected ways.
This one glides on easily, without any dragging. It can also be blended as an eye shadow (if you like) or worn as is.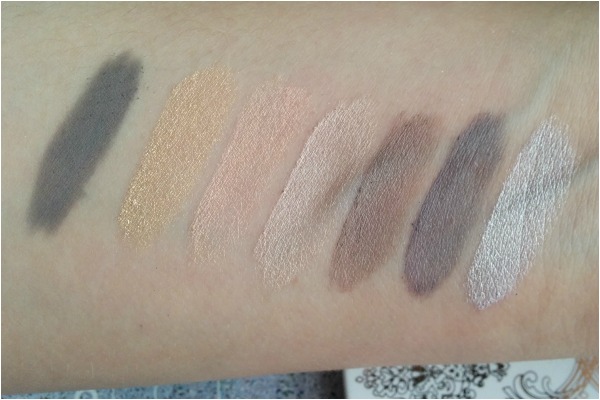 Above, you can see the eyeliner swatched first, and then the shadows from the eye palette. The texture of the shadows is buttery soft, and it's easy to create anything from a light veil of colour to a more solid colour.
Altogether, it's a delicate, entirely wearable colour palette, don't you think? The little flash of silver on the end gives some added interest too.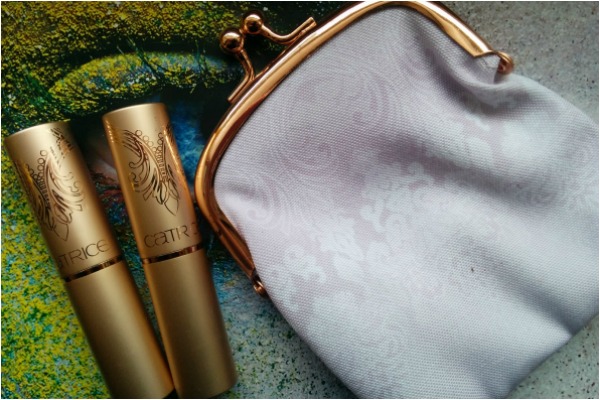 Last but by no means least is the beauty purse (€4.50) which fits the lipsticks perfectly. Admittedly, most of us would have no real need for something like this. But, it's so pretty - and it's not really about needing it, is it?
Advertised
Do you like the look of the new Victorian Poetry Collection? Anything in particular take your fancy?