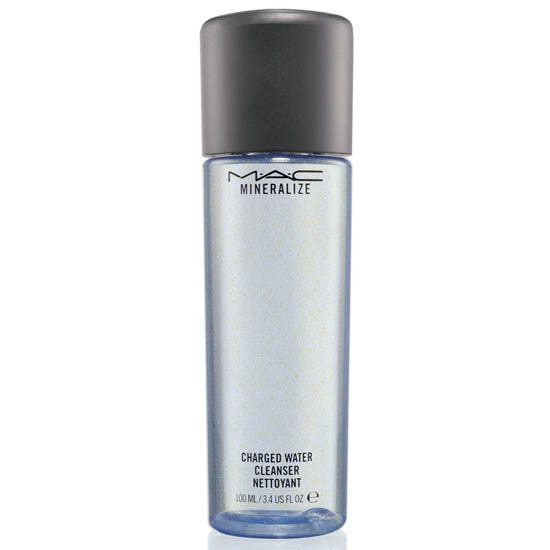 ATTN: fans of micellar and water cleansers - do you remember back there at the beginning of time the year we did a bit of a trend prediction for stuff that'd be big beauty news this year? And we tipped the nod to micellar waters, reckoning that lots of brands would be rolling out their versions for 2012?
Here's the first: Mac has a new one launching as part of its new Mineralize Skincare range which will arrive on counter in February.  Mineralize Charged Water Cleanser contains a proprietary bit of skincare science that Mac has whizzed up: ionized super-duo charged water technology.
There you go now - for use for makeup removal, artists will like to have this on hand as well for mistake correction, which is where Bioderma Sensibo finds its use in the kits of many a fashion week backstager.  I'm not a big fan of micellars for full removal because you tend to use a lot of product and a lot of cotton pads, and it's a bit of a faff, but if you do have a gra for 'em, give it a look. I had a quick squizz of it last week and it feels and smells nice on the skin.
Advertised
Mineralize Charged Water Cleanser, €24.50, launches as part of Mac Mineralize Skincare in February and will be a permanent product.