 How to get glammed up for Valentine's Day whether you're going out to celebrate lurve or friendship or how great you are and you alone
Even if you think it's a load of crap, you can't deny that romance is in the air at this time of year. It's shoved down our throats at every marketable opportunity, so it's bound to subliminally intercept our gullible minds. Lust is the deadly sin that controls our actions - it's responsible for all the world's wars and the reason why 17-year-olds are getting lip injections*. Nobody is above the feeling of wanting to impress and that feeling is a virus in February, infecting us all.
So, back to whether you're going on a date or meeting up with friends or having a cocktail solo because you deserve it, the experts have suggested these 00 ways to get ready for the week of peacocking.
I've already put a list of nice things to wear, and if you have to buy a present (or need to give some hints) here are some suggestions.
Now, let's get gussied up.
*study based on no research whatsoever and only my unreliable opinion
The Hair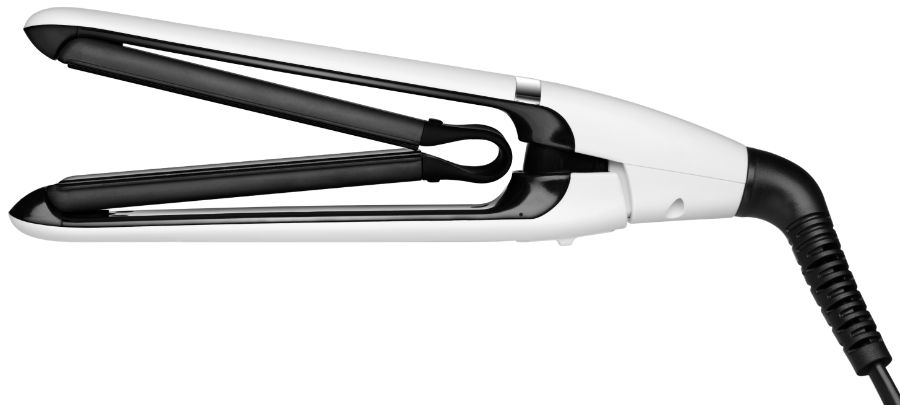 Remington Air Plates €99.99 (available from Irish electrical retailers and pharmacies nationwide)
Get minimalist waves with Remington's revolutionary Air Plates. Here's how!
Starting at one side of the head and working round to the other, twist a small section of hair. Starting from the root, spiral this section to create a pin curl shape
Next use the Remington Air Plates to clamp the hair for approximately three seconds, ensuring the whole curl has
been clamped. Top tip: after clamping hold curl in place while it cools to set.
Continue to work your way through the sections of your hair. Once you have curled all of the sections, brush through your hair to loosen the curls.
Finish your look by adding shine cream and ta-da! Glossy, natural-looking waves.
The Face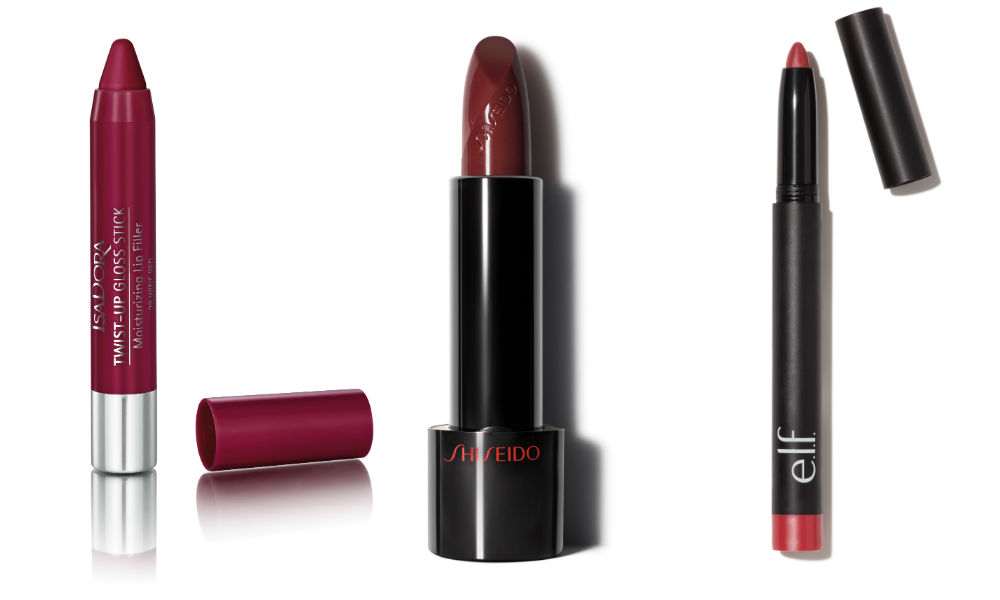 Valentine Lips from IsaDora, Shiseido and e.l.f Cosmetics
Keep the focus where you want it to be by applying the IsaDora Twist-up Gloss in Wine Red €12.95. When going for glossy lips, keep to rest of your makeup clean and simple - let your lips do the talking.
The Shiseido Rouge Rouge Matte Lipstick in Curious Cassis is perfect for those of us that don't feel comfortable wearing a bold red lipstick. Don't ditch a statement lip if vivid red isn't your colour – try a berry shade to achieve an equally voluptuous look.
The e.l.f Matte Lip Colour in Rich Red €6.45 is a handbag genius, jumbo sized with a built-in sharpener, this handy crayon is easy to use and delivers richly pigmented, long-lasting colour. The formula is enriched with Vitamins A, C and E for beautiful healthy looking lips.
The Aura
Advertised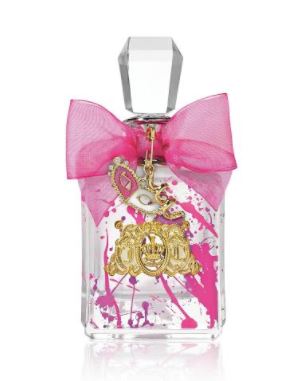 Juicy Couture Viva La Juicy Soirée
The latest iteration of the best-selling Viva La Juicy, Viva La Juicy Soirée is made for the luxury-loving girl who is both glamorous and bold. The new fragrance is created with the same essential DNA as the original Viva la Juicy but interwoven with an exhilarating sense of unbounded liberation and mystery. Having a Galentine's party..?
Pamper Yo'Self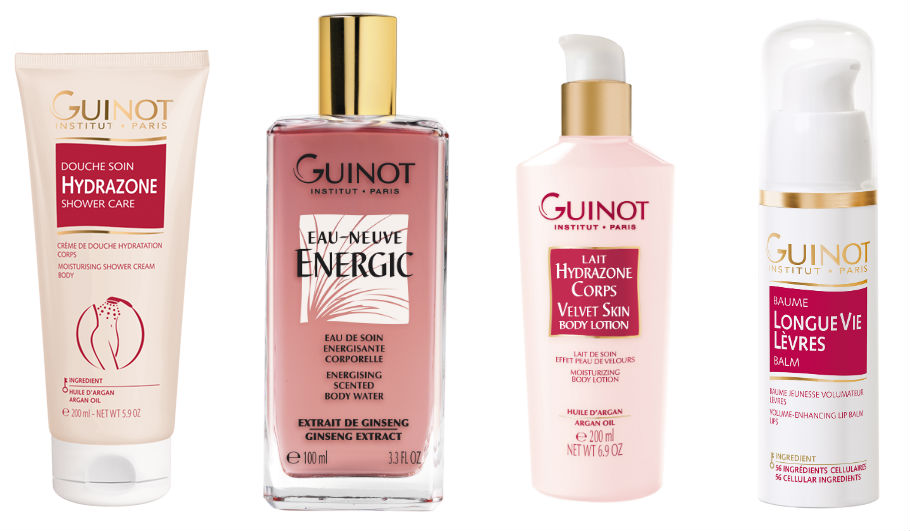 Guinot Goodies - Douche Soin Hydrazone €20.75 / Eau Neuve Energic €45 / Lait Hydrazone Corps €44.50 / Longue Vie Levres €57.50
Whenever our resident skincare expert Aisling is asked about the best facial, she almost always suggests Guinot. And luckily, you don't have to get the professional job every time, because you can buy your own haul for at home. They're available from more than 160 salons and spas nationwide.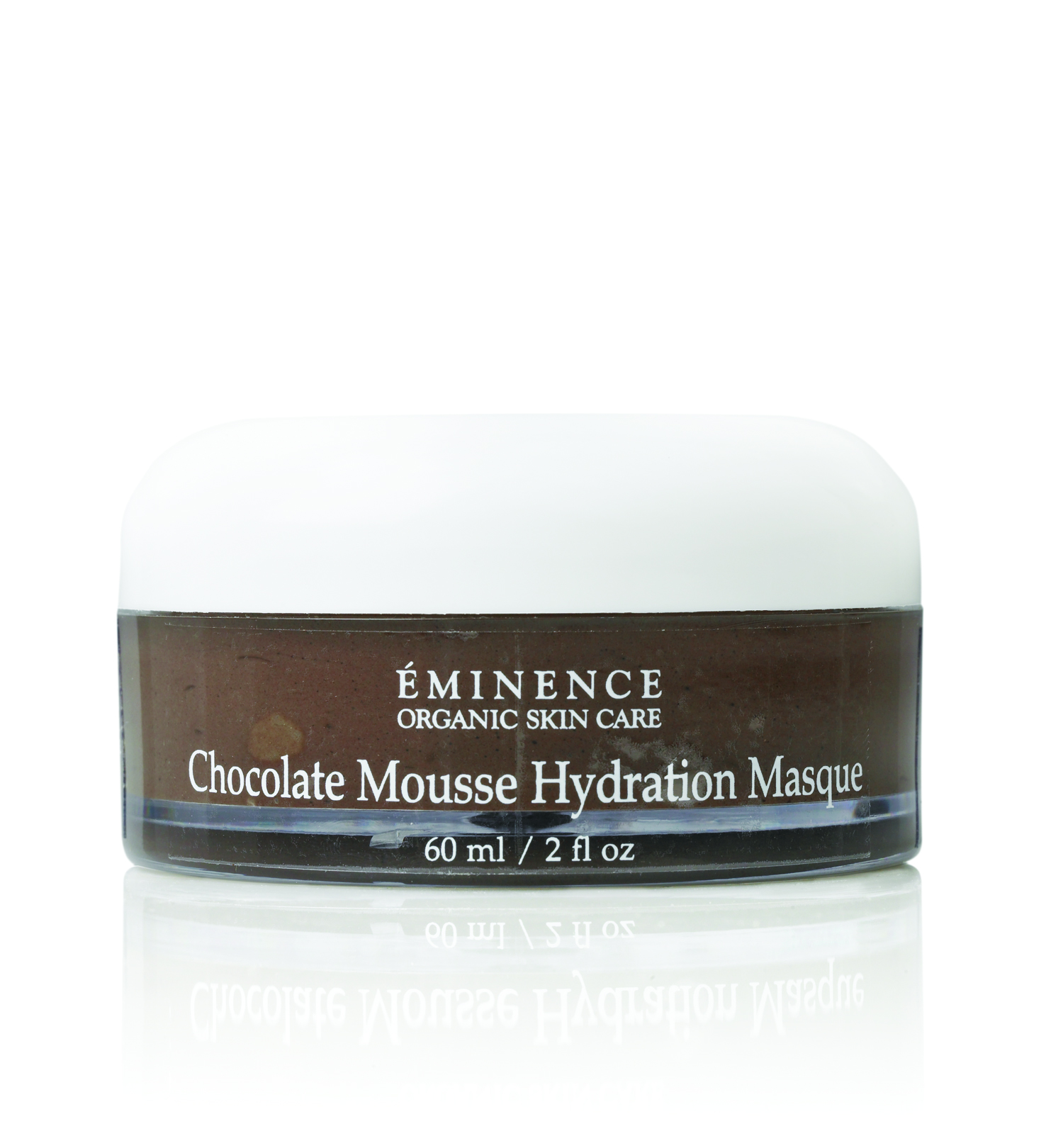 Eminence Organic Skin Care's Chocolate Mousse Hydration Masque
Eminence promises that this luxury masque fights the visible signs of ageing instantly! It contains a healthy dose of antioxidant-rich cocoa, which is great for your skin, and macadamia, almond and jojoba oils provide deep hydration to leave your skin looking smooth and refreshed.
Eminence Says: Emulsify a small amount of mask in your hand with a few drops of water. Apply evenly over the entire face as well as the neck and décolleté areas if desired. Allow mask to dry 5–10 minutes. Rinse thoroughly. Apply a primer or serum. Enjoy a glass of prosecco while applying your makeup to some great music, your skin will look amazing over those Valentine's Day candles!
The...underneaths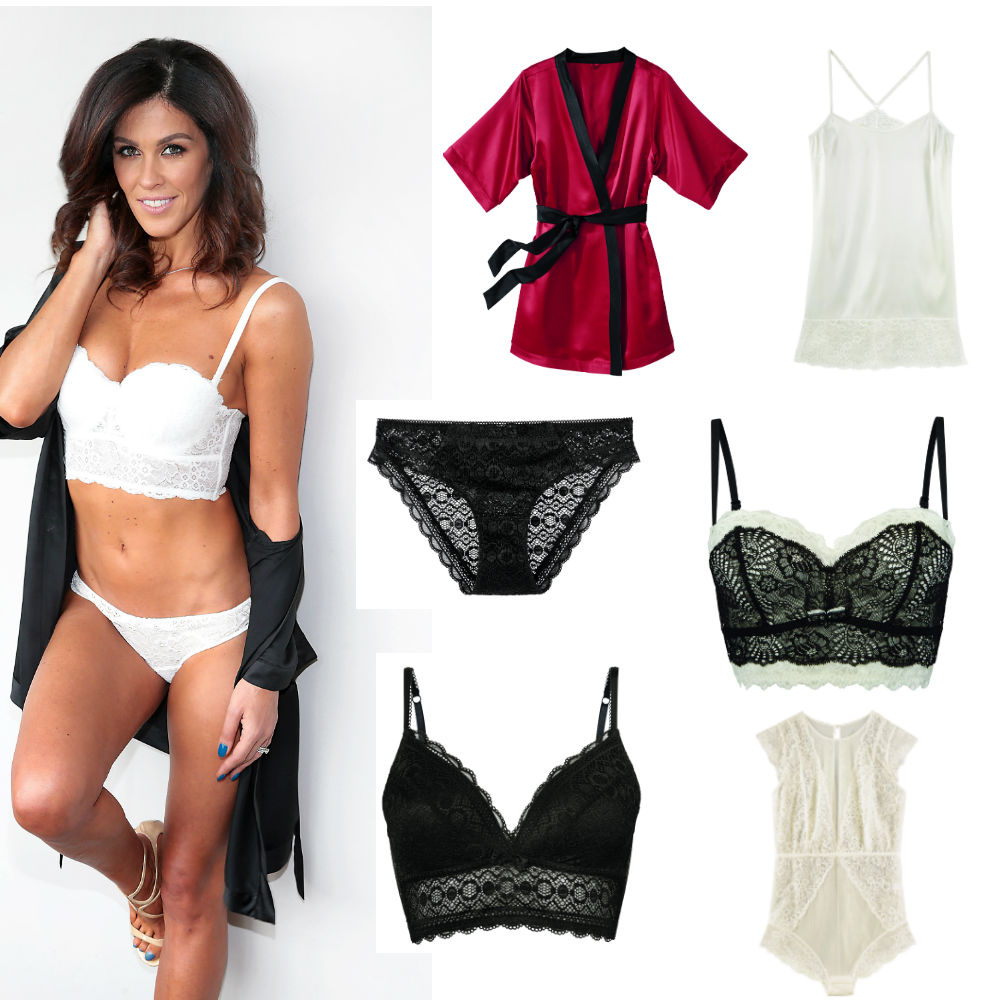 Esmara Lingerie Collection at Lidl - Red and Black Kimono €7 / Cream Satin Negligee €8 / Black Lace Briefs €5 / Black and White Lace Bra €7 / Black Lace Bra €7 / Cream Lace Bodice €8
Glenda Gilson fronted the campaign for Lidl's new selection of luxurious lace and silk pieces. The beautiful limited edition lingerie includes a selection of intricate lace and elegant silk detailed lingerie in timeless shapes and classic colours, meaning that the capsule collection can be interchanged to create many matching combinations. Sizes include 34B, 36B, 36C, 38B and 38C.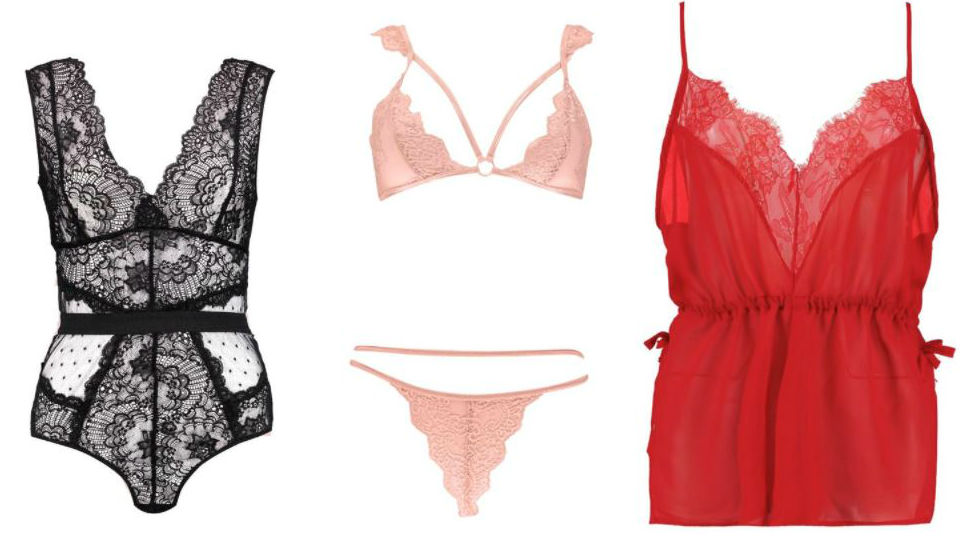 Boohoo.com - Sally Boutique Lace Bodysuit €19 / Anna Strap Detail Pretty Lace Bralet + Brief Set €16 / Mia Lace Trim Chiffon Teddy €13
Advertised
Boohoo.com has reduced prices on lots of little bits and pieces, and they have an entire Valentine's Shop that includes dresses and cushions and fairy lights, too.