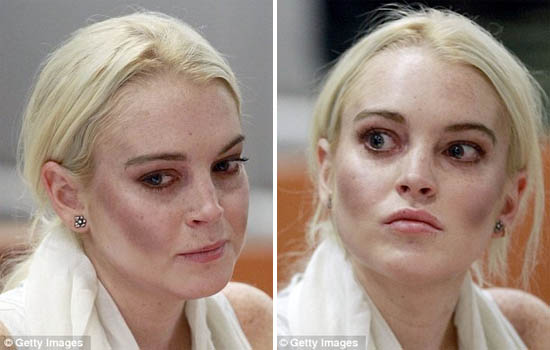 Ok, she's clearly not well, god love the poor girl.
But this is the worst case of 'Sleb Slap for some time so we have to talk about it. Now, two things spring to mind:
That part in Bridget Jones' Diary where she applies grey shadow to her cheeks in a dark cab because she's mistaken it for blusher, much to Mark Darcy's amusement
The fact that Tom Ford is probably lying in a darkened room with a moistened silk cloth across his perfectly moisturised brow, rocking and moaning, clutching his Shade and Illuminate palette to his impeccably-trimmed chest - RIGHT AT THIS VERY MOMENT
Advertised
Some tips on how to contour and shade appropriate products for milk-bottle types can be found here.
Now. Over to you - this thing needs discussion.
Pix regrettably via the Daily Mail. Sigh.