 Who knew that getting wedding hair ready would take so long?
With six weeks to go until my big day, I had my second appointment with Aimee from Sugar Cubed to get the perfect hair colour. Before the first session, I was ready to throw in the towel and just ask for a solid brown, but Aimee convinced me that I could have the hair colour I dreamed of. (If you missed out on my first article, catch up here.)
Weddings only happen once in your life (hopefully) so finding that person who truly knows what they are doing is so important. But not only that, I've definitely come to the conclusion that giving time to get your hair to the right colour and in good condition for your wedding is really important.
Depending on what box dyes, or salon dyes, that your hair has been exposed to, the colour you actually want can be a much bigger job than you even realise. Aimee explained that sometimes brides-to-be come in looking for their roots to be done only to find out that she would have to do a full colour correction to get their wedding dream hair. Your hair colour throughout could be uneven and not coloured correctly, even if you've been going to the same salon for years.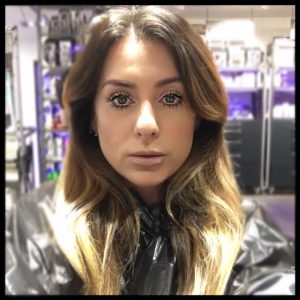 Before
Advertised
During my second session, Aimee chose a cool toned light brown to neutralize the warm tones. They use the TIGI range of colours in Sugar Cubed which has a far greater selection of ash toned colours than other dye brands. So, for those of you with warmth in your hair, i.e. most Irish women, this brand is undoubtedly the one for you.
This time, we decided to go slightly darker, with a slight ash tone highlight so that my hair didn't look too flat. Looking back at photos, I just felt that I am naturally dark and it suits me a lot better than being blonder.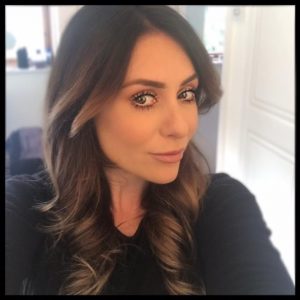 After
I'm honestly delighted with my colour. There is a slight warm tint in my fringe, but Aimee gave me a purple tone GK shampoo to neutralize it and some conditioner and treatment to use. I'll be using this in the weeks to come to tell you all about it.
Advertised
It's great to know there are true hair professionals out there who stand by their work. I think finding a perfectionist in the hair/ makeup industry can be a challenge at times, but I (and my hair) count my lucky stars that I finally found one in Amy.
Next time (my final treatment before the wedding!) Aimee will be perfecting my wedding colour and I'll be trying out GK natural straightening.