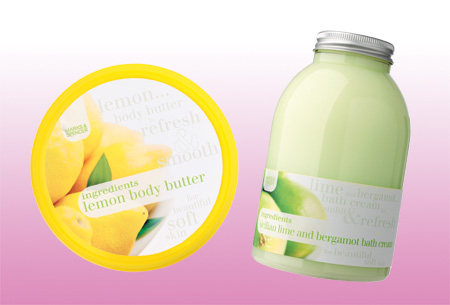 OK, so not strictly speaking a weekend bargain, as they're not discounted, but they're such good prices they're worthy of the moniker.
M&S have updated their Ingredients bath and body line with two new fragrances, both of which are perfect for pepping up miserable mid-winter (how's about that for a double dose of alliteration, eh?). Lemon and Sicilian Lime and Bergamot join the line-up, and you can bag new-to-the-range sugar scrubs for €7.75, big big 500ml bath creams for €5.50 and body butters for €9.
Advertised
I've had a sniff and can confirm they're mouth-watering. At M&S stores now!