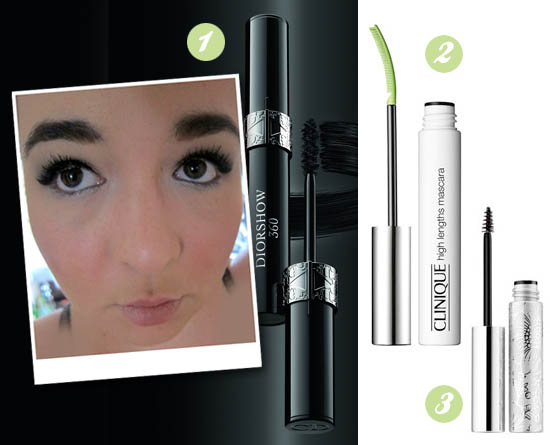 I'll admit to initial scepticism when I first heard about Clinique's Bottom Lash mascara, €14 (3). I may even have laughed, just a little bit. But a Christmas gift of this teeny, tiny tube soon changed all that.
With a brush specifically engineered to grasp even the smallest of bottom lashes and a special smear-proof formula, this product has rather endeared itself to me. And not just because it looks so very cute. Previously, I found it too awkward to apply mascara to my bottom lashes – so I never did.
Now, for nights out and special occasions, I use this and see a noticeable difference.
And this product is just one in a string of new innovations in mascara. With vibrating wands, bizarre brush shapes and peculiar packaging, things have come a long since the invention of the first mascara by Eugene Rimmel – yep, of the House of Rimmel – back in the 1830s. It's no longer enough for a mascara to just lengthen, curl and define. Now they're required to oscillate, vacillate and, preferably, do a great job mimicking alien hardware, while they're at it.
As a for-instance, let's take a look at another of Clinique's offerings, High Lengths, €19 (2). This features a very long, very thin, very green curved plastic brush head, that looks like it's straight off the pages of a sci-fi tome. But the spiky teeth and bendy shape work wonders at combing just the right amount of product onto lashes for a wide-eyed, fluttery look. The curved 'willow wand' applicator also follows the natural shape of the eyes, grabbing, coating and lengthening even the tiniest of lashes, right from the root.
We've seen vibrating wands before (now, now) but the latest high-tech wonder goes one step beyond. Diorshow 360 (1) landed on counters at the end of January and this baby actually spins. The double-helix brush rotates by 360 degrees in both directions, and professes to mimic the way a professional makeup artist would apply the product to your lashes. It's pricey at €39.14, but for that
we're promised effortless curling, lengthening and volumising; I'll deffo be checking this out the next time I pass a Dior counter.
Advertised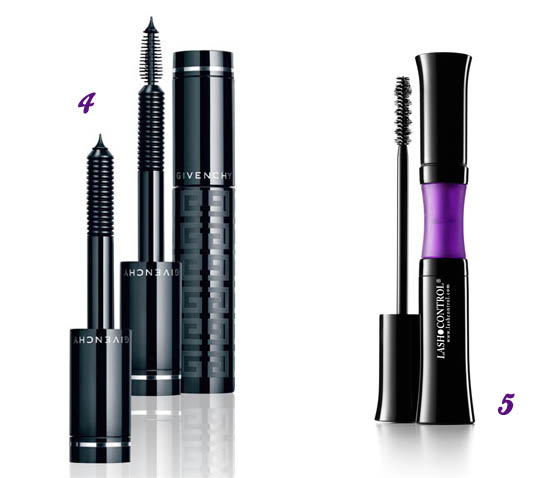 And from Givenchy, who in Phenomen'Eyes gave us what's possibly the world's weirdest looking wand, we can expect another breakthrough: Demesure Audacious Lashes (4) is a three-in-one product that's been described as a tool kit for lashes, and it's a mad looking yoke altogether. The first brush – yep, there's two of 'em! - is a grooved cylinder that covers the lashes with a thick coating of product. Brush two is revealed by twisting base of the cap, and this works to separate and define. At the tip of the brushes is a 'finishing tool' to work on individual lashes.
Sounds like an awful lot of palaver, but if it makes me look anything like Liv Tyler, the face of the product, then sign me up! It's tipped as being priced at €30.50 - which actually sounds pretty decent for the complexity of the product - but a launch date is yet to be announced. [Edit: and a few inquiries to the press office has revealed that it's not going to launch now - BOO! But! There is a new mascara en route from Givenchy for the Autumn, so we can look forward to that instead]
Another unusual product to land on my desk sees the brush take a backseat while the tube itself takes centre stage. Lash Control, €20, (5) from Irish online beauty store Cloud 10 Beauty, is packaged in a squeezable tube that wipes off excess product as you
extract the wand.
The idea is that you won't need to wipe it on tissue or the edge of the tube, making the whole experience more sanitary and reducing clumpage, to boot. Again, I was a little dubious but it's a lovely product: there's no mess and it gives a nicely defined, separated lash look that's perfect for the office.
So all these 'innovations' in design and packaging may seem gimmicky at first, but I've found myself more than a little impressed with the products I've tried.
Advertised
What's the maddest looking mascara in your kit and tell us, is it any cop?
(P.S: and who could forget, in a piece on mascara, the genius that is the Wand Wizard?)