 I was a Clarisonic virgin when I attended the launch last week (you can check out all the pics and familiar faces who attended here). Of course, I had heard about the Clarisonic but I had never gotten around to trying one. Could it really live up to all the hype?
The latest version was five years in the making and it's called the Mia FIT. It's a compact version of the original that literally fits into the palm of your hand.  The smaller size makes it much more portable and perfect for use on the go, whether that's post-gym or travelling. But despite its reduction in size, it still has the same power as the full-size device.
Mia FIT has two settings. Setting 1 provides a 60-second delicate cleanse for everyday impurities, and Setting 2 provides an 80-second power cleanse, perfect for after workouts or for effective makeup removal. It also comes in two shades (pink and white), and features the Radiance Brush Head with some seriously soft bristles. The device also comes with the Skin Illuminating Cleanser (but really you can use any cleanser you wish with it).
In addition, Clarisonic have released their first ever male device, Alpha FIT, the added benefit of it being that men with facial hair can also use it, and seeing the popularity of beards and stubble these days that will be a big requirement here!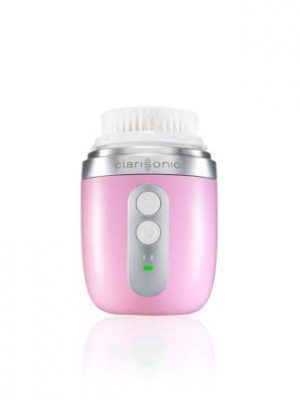 "People embrace the latest innovations in every aspect of their life – so why not think twice about what you're using to cleanse your skin?" said Dr. Robb Akridge, co-founder and global president of Clarisonic. "Wash cloths and hands have been used to cleanse skin for generations because people still believe that these outdated routines deliver great results. Every Clarisonic device, including our new Mia FIT, provides a better, more effective way to have clean, soft and healthy-looking skin."
Advertised
After using the Mia FIT almost daily over the past week, I have noticed an improvement in my skin and I was sceptical about whether my skin would be a fan. Immediately after use, my skin feels very clean and I mean facial standard clean. Not that 'squeaky clean' sensation but clean enough to eat your dinner off should you be so inclined. Though then I'd have to wash my face again. My night time serums and moisturisers are being better absorbed and a few small blemishes that I had have cleared up.  I love the compact size of it and the fact that you can use it in the shower if you wish.
In addition, it my night time serums and moisturisers are being better absorbed because I've really washed all the makeup and dirt away, and the few small blemishes that I did have now have cleared up. I love the compact size of it and the fact that you can use it in the shower if you wish.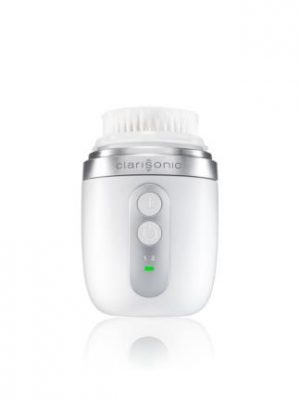 At a RRP of €220 it's not cheap but I believe in investing in your skin.  There's no point in spending money on lotions and potions only to apply them to dead skin. Personally I don't think that I'll be using it every day, but definitely at least three times a week. It's now a fixed part of my skincare routine and I'm an absolute convert.
The new Mia FIT is available nationwide now. Are you a Clarisonic convert or is it a clean facecloth for you? What cleanser are you using right now?