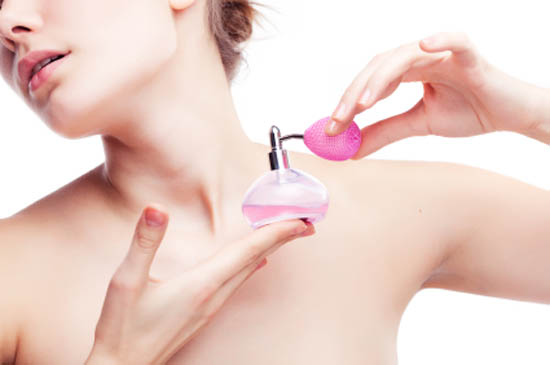 Our "RIGHT NOW!" series has seen us wonder what clothes are currently on your back (and on the rest of you, hopefully), what mascara is adorning your eyelashes right this minute, and what product's putting in an appearance on your pucker at present. I have to say that I am absolutely loving getting to know a little bit more about you ladies through these occasional peeps that we're getting into each other's closets and make-up bags, and I think the time has now come for us to exchange a little virtual sniff.
Not in a weird way or anything: I just want to know what perfume you've got on RIGHT NOW.
Now, I have to admit that I'm actually not wearing any myself at the minute - I'm in Zambia trying to minimise my visibility to mosquitos - but if I was at home I'd be carefully eking the last drops out of my Love, Chloé tester.
What about you? Maybe you're wearing a spritz of a niche scent like Untitled by Maison Martin Margiela? A dab of something sugary sweet along the lines of Viktor & Rolf's Flowerbomb? A spray of one of Jo Malone's offerings?
Advertised
Tell all in the comments!
Psst - If you're still searching for your perfect scent, be sure to check out the tips that Roja Dove passed on to Kirstie about choosing the right perfume (and applying it properly.)