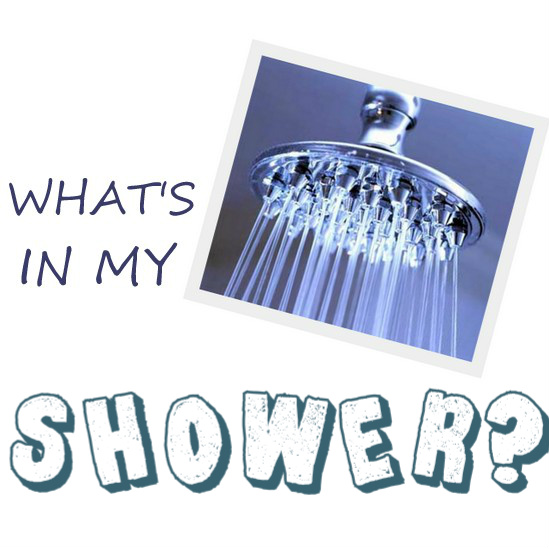 I'm not a morning person - in fact, I'm probably one of the most evening-y people you'll ever meet.  So I rely on my shower to wash away a little of The Rage, and (surprise, surprise) keeping it filled  with lovely products really helps. Here's a wee peek at my current selection – all, somewhat freakily, coming in around the €17 mark.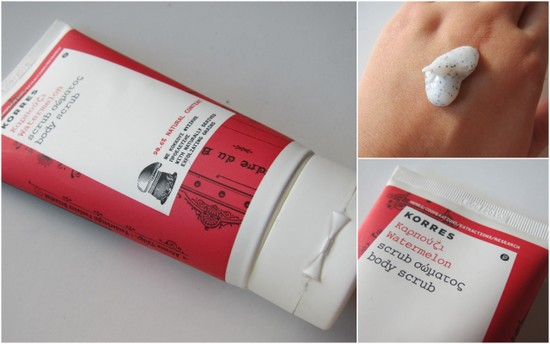 ONE Korres Watermelon Scrub
If you like watermelon and you like body scrubs, chances are you're gonna love this. I'm relatively new to this gorgeous Greek brand but, to paraphrase poor aul' K-Stew, "I love it, I love it". The scrubby bits - jojoba beads and ground bamboo – are gently effective, and antioxidants from the watermelon protect against skin-damaging free radicals. It also contains multiminerals to energise and hydrate the skin.
Unlike some scrubs, it doesn't leave a film behind – meaning it's a good 'un to try before slapping on a bit of fake tan. It smells light, fruity and refreshing and is in or around €17  -  you can buy from Harvey Nichols in Dundrum. Read more about it here.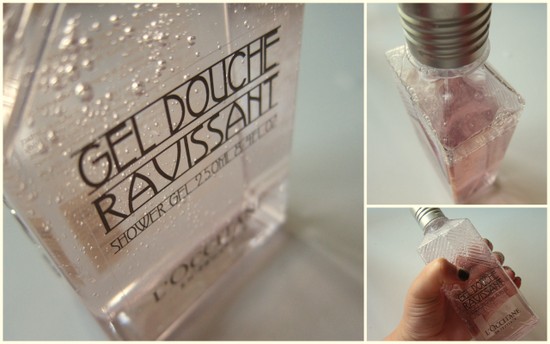 TWO L'Occitane Ravissant Shower Gel
Advertised
Quite a few conversations in our house start with "Have you been using my…" and get higher and higher pitched from there, as it transpires my Crème de la Mer has in fact been used on his sunburn. This is a true story that nearly ended in divorce. No such worries with this richly foaming shower gel:  it's pink, and it smells like flowers. But not just any old flowers – damascene rose and freesia are the notes here, combined with citrus and amber. Lovely!
Ravissant is one of three varieties that was released this summer, to complement the brand's new Eaux de Cologne; it's €17.50.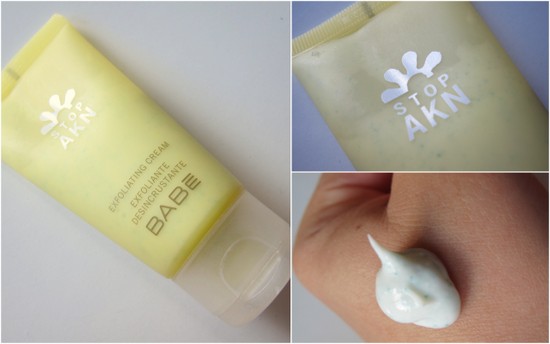 THREE Babe Stop AKN Exfoliating Cream
Recently I've been favouring chemical exfoliants, like salicylic acid, over mechanical ones like face scrubs (not sure of the difference? Check this post!). But I still keep this exfoliating cream, from Spanish brand Babe, in my shower for occasional use. I'm addicted to how smooth, clean and comfortable my face feels when I use it. Part of the Stop AKN range, aimed at acne prone skin of all ages, this works to clean out pores, reduce their size and purify the skin. You'll find Babe in chemists nationwide; this is €17.24.
So if there's a €20 note burning a hole in your pocket, I'd point you in the direction of one of these three. There's also a bajillion types of shampoo and conditioner cluttering up the end of my bath…but that's a topic for another day.
Right now I'd love to hear what you're using and loving, so tell us, what's in your shower right now?
Advertised