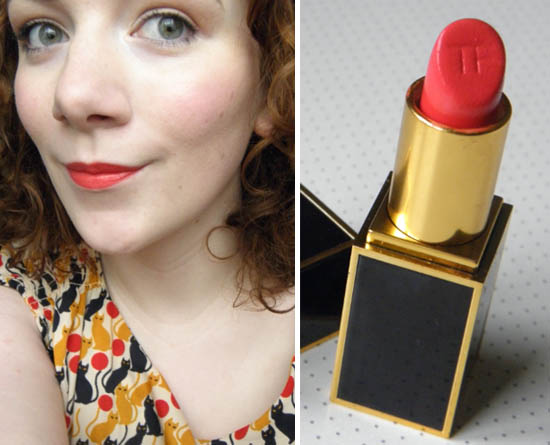 I remember when Kirstie first posted on the new Tom Ford launch. I got clammy palms and insatiable craving to own everything. I'd get up early and rush to the counter, sweeping all but the sales assistant into my basket.
Unfortunately, I am but a lowly student so my plans of having wall-to-wall luxury cosmetics was scuppered. After long, painful months of saving and a donation from my big sister, I splurged on True Coral, one of the Private Blend lipsticks. At €46, it's not something that I feel comfortable chucking into my handbag or letting my nephews use as face-paint but it has become one of my prized possessions.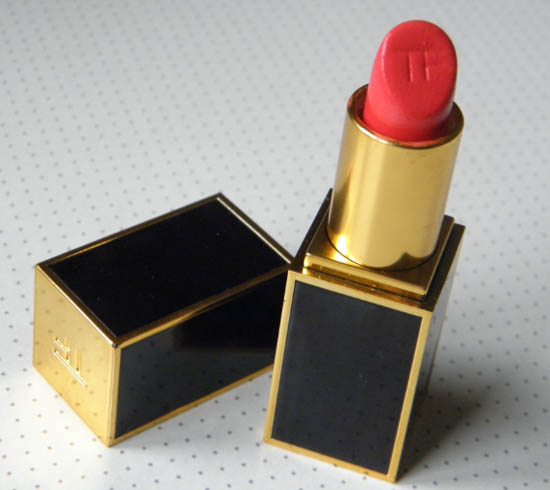 True Coral is, well, as you can see for yourself, a true coral red. It's got a creamy finish so is very comfortable to wear and looks very spring-appropriate. It's opaque but can be blotted down and mixed with a balm for a less "done"  and more casual look.
Wear-time isn't anything to write home about. You can increase its longevity with the blot, reapply, blot, reapply method of application but I've been going straight from the tube and getting maybe three hours of non-faded wear - provided I don't consume anything.
Advertised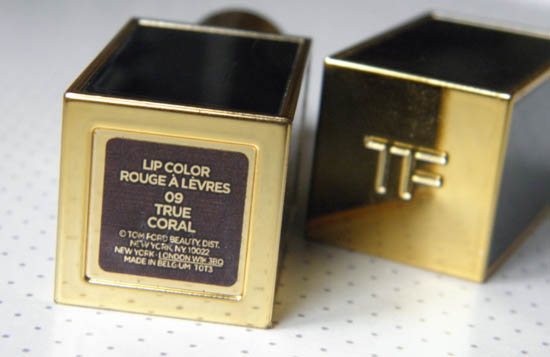 So, is it worth the whopper price tag? To me, yes. It's a little bit of luxury, something that honestly perks up my mood when I've got it on. I walk with a spring in my step and my head high, looking at the world through coral tinted glasses.
No, I didn't get masses of compliments or marriage proposals, aside from one lecherous old man who had a severe staring problem. Don't worry, I gave him a "look at me any longer and you'll get real acquainted with what a foot feels like on your oesophagus" sort of glare.
Nobody messes with me when I am in Tom Ford fashion-bitch mode.
I love it, I'd buy more if I had the funds and I don't feel too bad for the splurge. Do you think I'm mad, or have you got stories of similar indulgences?