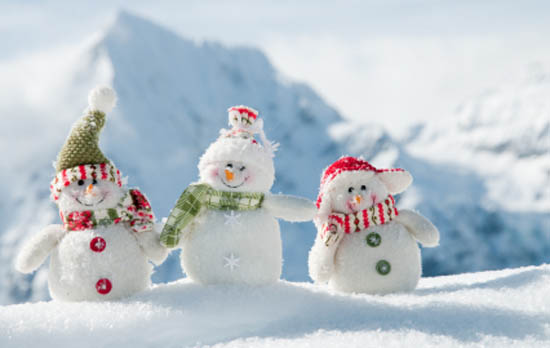 Having a facial with Beaut.ie fave and top therapist Elaine Butler-Doolin at Bespoke Beauty in very snowy Donnybrook the other day, I took the opportunity to quiz an expert about looking after your skin during a severe cold snap like the current one. Elaine had five top tips to share with us - read on for her recommendations!
1. Cleanse gently. Use a cleanser for sensitive skin, ideally one that contains anti–oxidant properties: these will help fight free radicals in the atmosphere that damage skin. Dermalogica's Ultracalming Cleanser contains an anti-ozonate complex that has a powerful anti-oxidant. It also contains raspberry,  sage and red clover that calm irritated skin.
2. Exfoliate. A lot of people think that you only need to exfoliate during the summer, but it is as important to do so in the winter as dry, flaky, irritated skin is more prevalent during the colder months. The key is not to use one that is too grainy or strong on the skin. Yves Saint Laurent's Gommage Doucer is excellent for refining the skin and getting rid of any surface dead cells, and as it is a smooth balm, it will not cause further irritation but will soften and refine the skin's texture.
3. Moisturise regularly. The most important thing here is that whilst it is vital to moisturise, it is imperative that you don't use one that has too much oil in it if you have combination skin. So choose wisely: use a fluid on combination skin and a cream on dry or dehydrated skin. I would recommend Academie Crème Veloute for combination skin, Darphin Intral Soothing cream for sensitive skin and Chanel Hydramax for dry or dehydrated skins. Don't forget to moisturise your lips also: check out Elizabeth Arden 8 Hour Lip Protector Stick.
Advertised
4. Wear a sunscreen or SPF. Even though you may think that this should only be worn in the sun, the glare of the snow or the cutting of a cold wind can feel worse than sunburn. An SPF will give a barrier to the skin to prevent it from wind burn. I would highly recommend La Roche Posay's Anthelios range and Hamilton's sport range.
5. Hydrate from the inside. I know it can be difficult to drink water when the temperature is plummeting outside, but cooled boiled water or herbal teas are a great source of hydration for your skin without the dehydrating affects of coffee and ordinary tea. I serve Lipton or Twining's Organic Herbal teas in Bespoke Beauty and they are always a hit.
Bespoke Beauty, 12 Morehampton Road, Donnybrook, Dublin 4, 087 770 1999; www.bespokebeauty.ie
Get Beaut.ie Delivered
Stay updated with Beaut.ie newsletters full of the latest happenings at Beaut.ie as well as great offers and things we think you might find interesting .