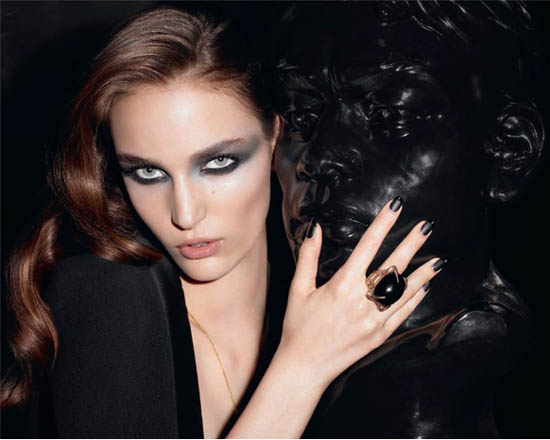 It's held its position for some time now as my favourite brand - for ages I honestly didn't have one, but YSL does so many things I love so well, it wins (for now ...) - and the Christmas collection, arriving on October 19th, is quite simply lovely. I've gotten a couple of things ahead of launch to snap and swatch for your viewing pleasure, so this very pic-heavy post is a mix of press shots and my own shots to give you a good overview of what's coming down the glamourous pipe in a couple of week's time. Enjoy.
Oh - there is one thing about this collection that keeps making me burst out laughing though, and you shall see what it is shortly...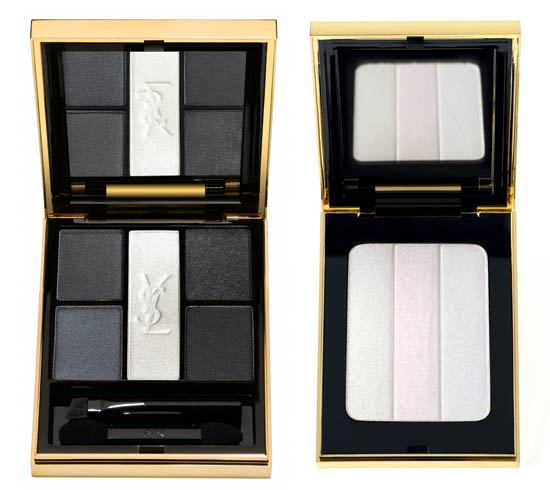 These are two of three fabuloso limited editions; the Palette Noir Terriblement, 5 colour shadow palette, €53, and the Palette Blanc Terriblement, €53, a face highlighter which is ALL KINDS OF AMAZE. Lets take a closer look.
Psst: have you worked out the funny thing yet?
Here: "You're terrible, Muriel," is what I keep thinking, and tittering. And I'm gonna keep on thinking it, and guffawing.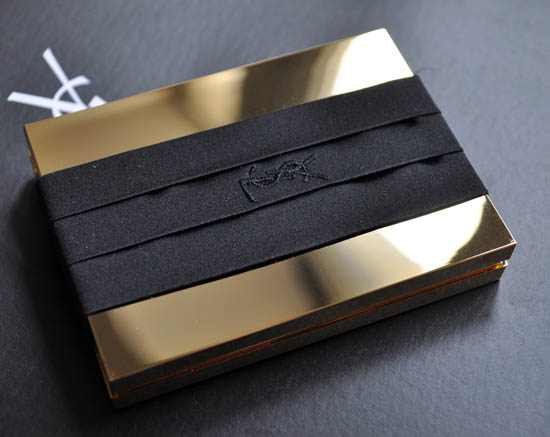 But back to that highlighter. Yep, it doesn't look like much, I'll grant you. But it is one of those beauty products that you have to really see and touch to appreciate and my pix don't do it justice either. Coming clad in the signature glossy gold-coloured metal packaging, it's wrapped in an elasticated pin-tucked nod to the tuxedo (which I am planning to appropriate as a wristcuff) and inside, well. Here's what's inside.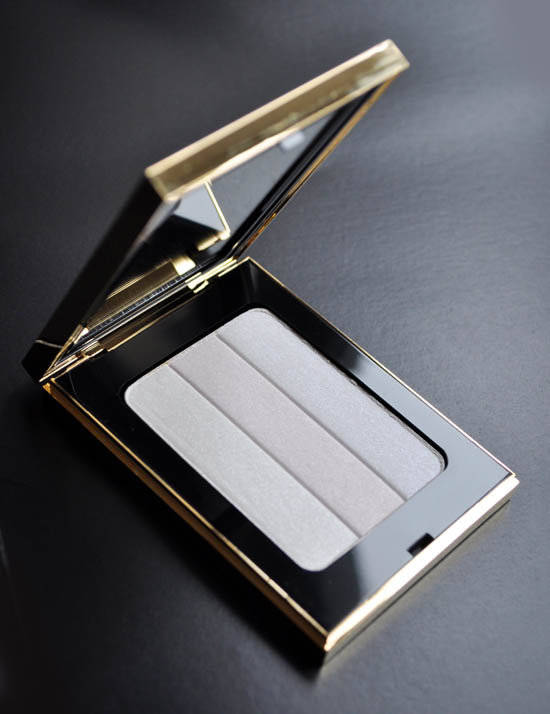 Three stripes of pale, pearly, iridescent pink, blue and green powders pretty much make this the best highlighter for ghostly girls ever. Ladies who worship at the altar of Guerlain's Meteorites, we've just found a very strong contender. It's sheeny, it's glowy, lightly twinkly and it's the reverse of bronzer. Colour (actually, don't colour) me super-intrigued by this. Swatches won't do it justice either, but here is is on some black paper so you can get some sense of the tones.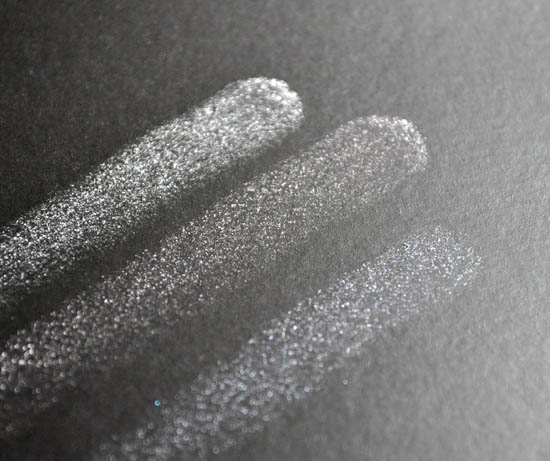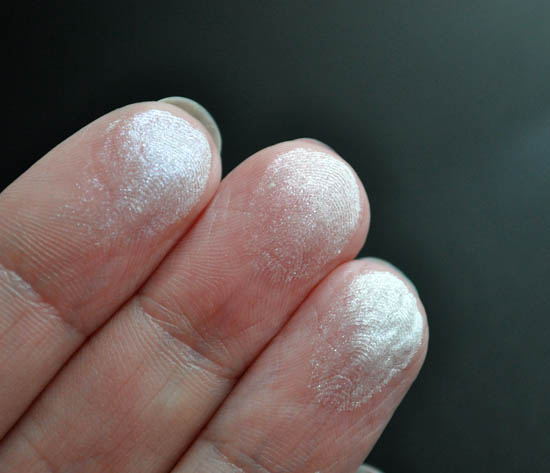 One word: YUMMY. And this: GO INTO THE SHOP AND SWATCH THIS MOTHER!
Advertised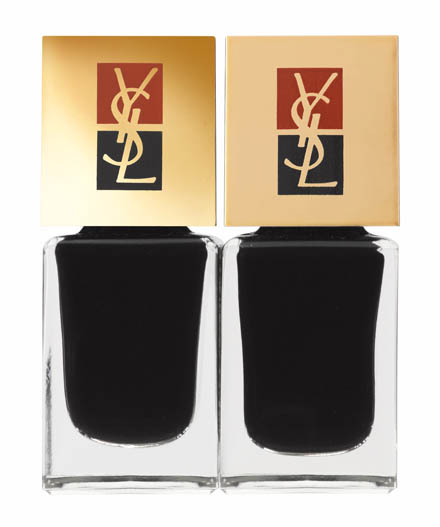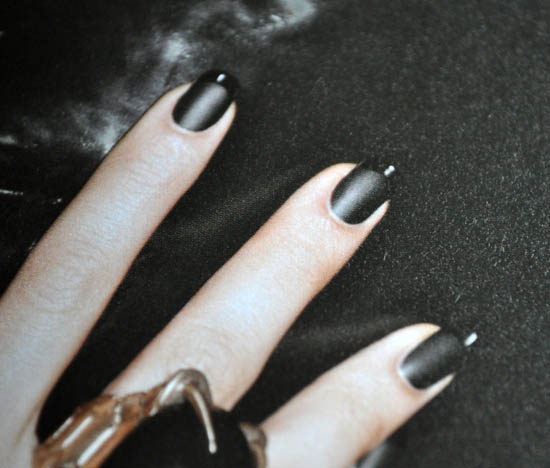 Terrible pic, apologies. I snapped this off the press release
There's a new take on Manucure Couture for Christmas too. This is the brand's heart-attack expensive duo nail polish set offering which is designed to deliver chic French combos in unique variations. This iteration is about contrast and texture, the difference between the matte fabric of a trouser leg and the satin banding on the seam; so we've got a black gloss and a black matte. It is, of course, great. It is, of course, pricey: €35. It is, of course, the best stocking filler ever.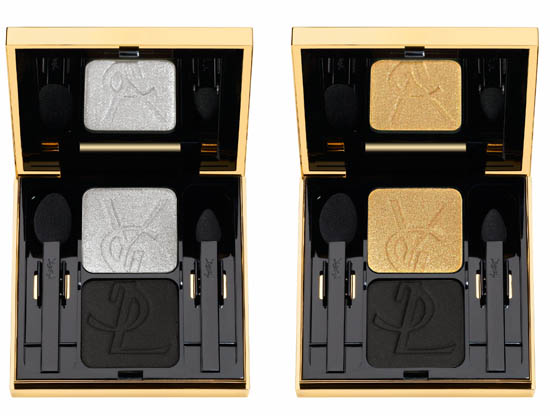 There are two sparkly Ombres Duolumieres shadows, €40, available too, in No39 and No41. I got 41, the silver, as a sample from the brand.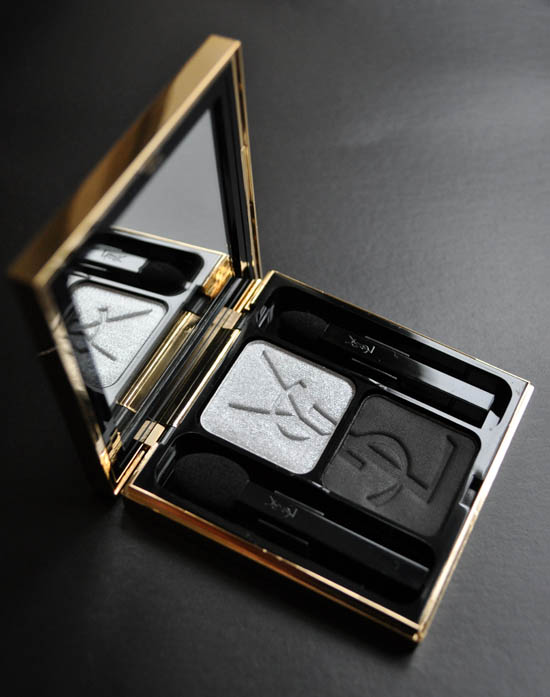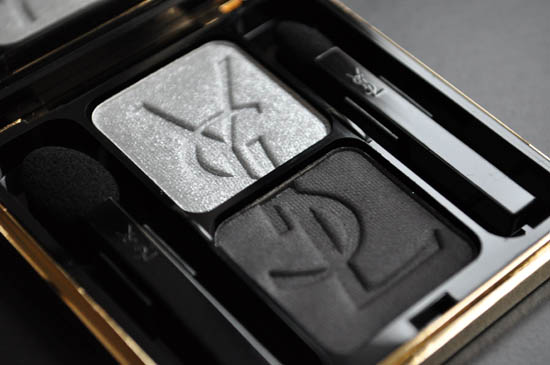 Like all of YSL's duo kits, this is really nice. Can't fault it to be honest. Well - I might be able to when I use it but really, I'd say it's gonna be a safe bet based on previous experience and how this feels under swatch tests: lovely.  YSL just make great eyeshadows. Fact.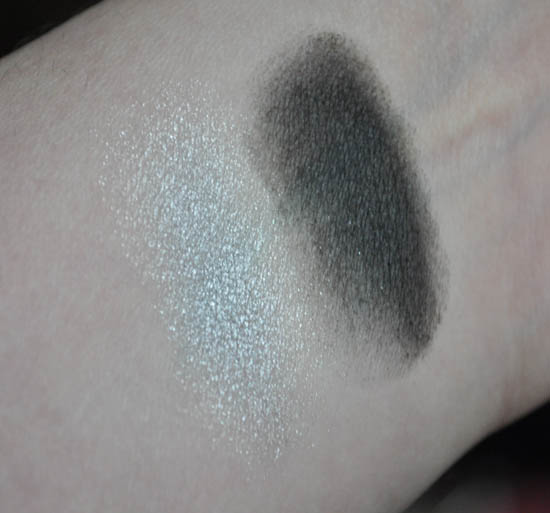 And here are the swatches. That silver in particular is fab, and the black, which can so often be chalky, feels pretty darn smooth. I'm looking forward to giving this a proper whirl.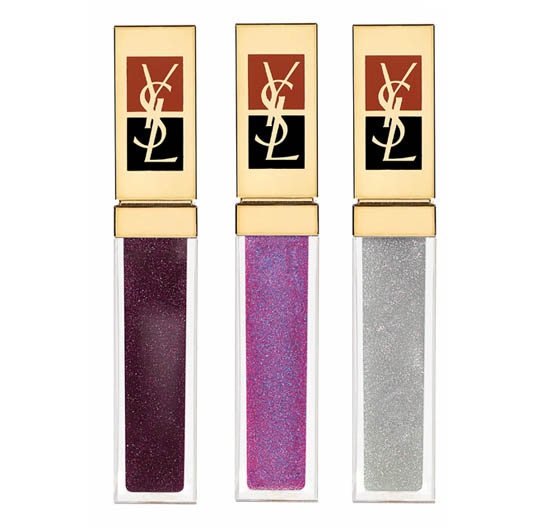 And of course there are some goodies for lips: three shades of Golden Gloss in No44, 45 and 47, €28 and four shades of Rouge Pur Couture in 37, 38, 39 and 40 for 31 a pop.
Advertised
So, what do we think? Like? Love? Lust? To the comments!