 Sweet mother of divine, this has to stop. The beautiful things that pass through Beaut.ie Towers are literally going to give me a heart attack. When these beauties were placed into my Gollum-like mitts (you can never have enough preciousssss...), I knew that I had a problem. My first reaction was not to write about them so that you can enjoy their beauty too, it was to hide them.
I thought, 'I'd best find somewhere to hide these pretty quickly'. Then I realised that was insane, and came to my senses. Still, if you find a large stockpile of beautiful makeup somewhere, touch it at your peril. Odds are I'm lying in the middle, like Smaug, relishing its glory.
YSL's Rose Glow collection is exclusive to Boots, and everything is themed around rose gold. You may not like rose gold, but you'd be in a shameful minority if that's the case. It's softer than the usual yellow gold, and looks positively glowy against Irish skin. Are you REALLY telling me that you don't want to look like a classic nude in a Renaissance painting? You're a liar. Now put your trousers back on.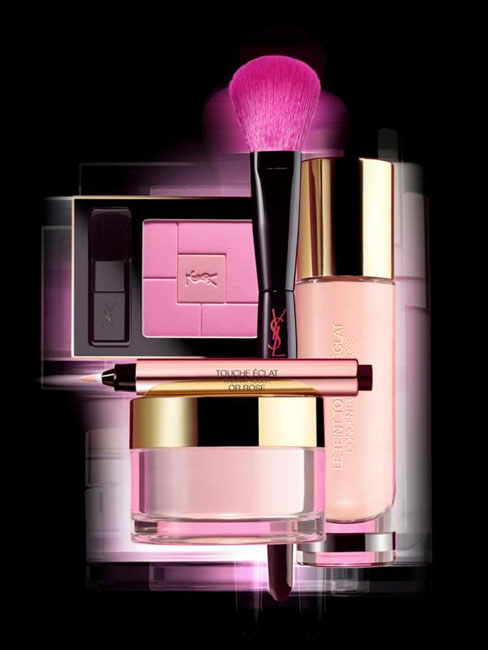 This collection is, quite literally, like candlelight. You put it on your skin and you suddenly just look better. I even have photographic evidence to prove it
The collection includes YSL's signature Touche Éclat Highlighting Pen in a rose gold version, a rose gold face powder, and a very cute limited edition rose gold blush brush, as well as the two products I've been trialling, the Rose Gold Primer and Blusher.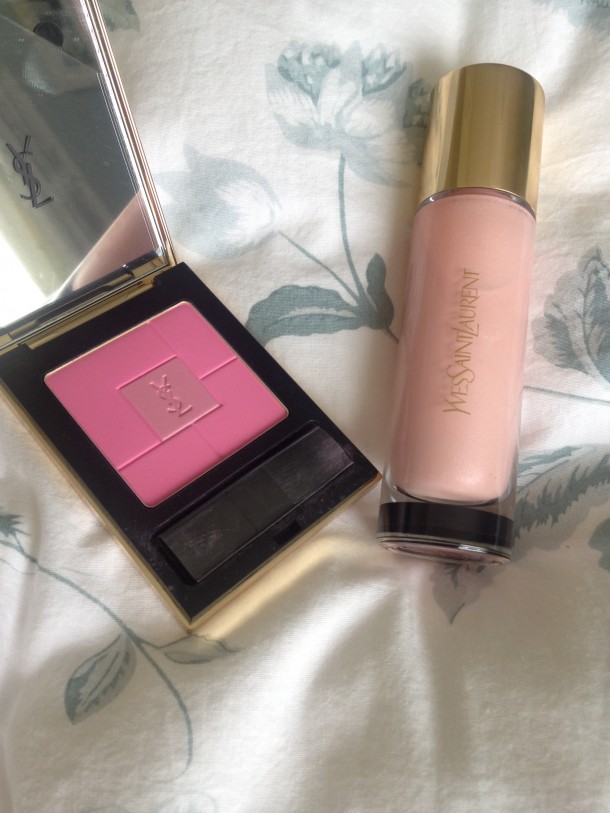 YSL Rose Gold Blusher (€40)
Advertised
This is such an interesting blush. It looks lovely, obviously, but it looks like a hot pink shade. It has very fine gold particles shot through which create a glow - it's not sparkly. However, the little square in the middle contains a silvery pink. When combined with a brush, it creates a divinely soft pink flush that just wakes your face right up.
Because this shade looks summery (and it is), the obvious choice would be to team it with fluttery lashes and a pink lip. However, just to show how versatile it is, I'm wearing it with a full-on sultry '60s eyeliner in the photo below, which is definitely more wintry.
I've been a bit run down of late and my skin is having its monthly attack of the crazies, but this blush STILL livened up my face. (If you too are dealing with a lethal bout of period face, check out our tips here) I love it!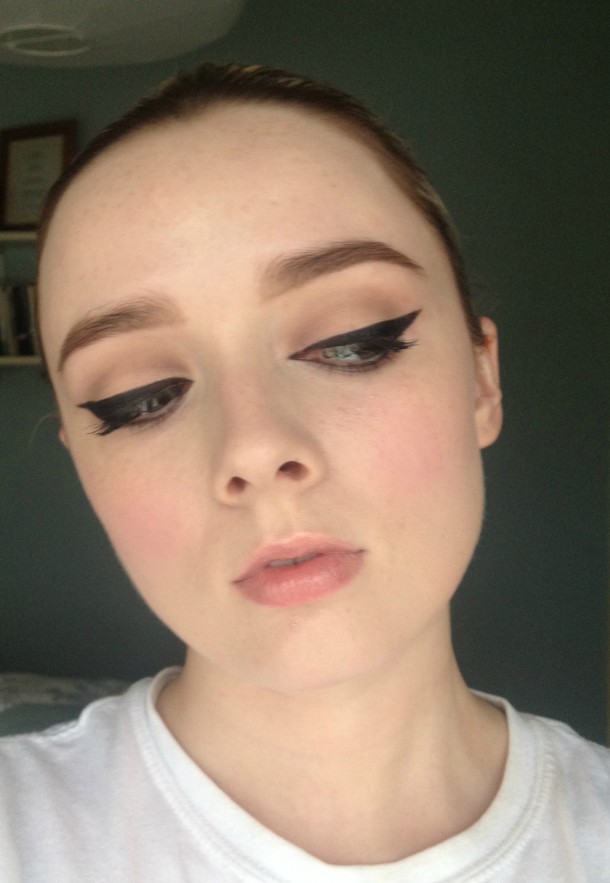 YSL Rose Gold Primer (€40)
Again, this is a really interesting product. YSL are calling it a primer, but it isn't a primer in the traditional sense. You can apply it before foundation to give the skin an injection of radiance, or you can mix it with your foundation. You can also apply it with fingers or a brush to the high points of the face.
Though it is pink, it would work on all skintones. It just works like magic to revive dull skin and make it look lit from within, but incredibly subtly. This is makeup at its best - it doesn't look like I'm wearing great makeup, it makes my SKIN look great. The illusion of glowier skin is brilliant, and I'll appreciate it even more as the weather gets darker and my skin gets a bit duller. I'm wearing a drop of this mixed with my new favourite foundation - YSL's Fusion Ink Foundation. I've also dabbed a little on my cheekbones, nose and cupid's bow. Again, this is so subtle - you could build it for a glossy skin look, or you could wear a little, as I have, just to make your skin look more radiant.
Advertised
I want to marry this collection and live happily ever after with it. This is not a budget collection, so if you can possibly treat yourself to just one thing, I can't recommend the Rose Gold Primer enough. Go forth and swatch!
Do you like the look of these? And what are your go-to products for disguising tired skin? To the comments!