 Last November, Alan Hughes made a lovely gesture by proposing to his partner of 22 years - Karl Broderick - during an edition of Ireland AM (not everyone appreciated the sentiment), and now news has come to light that they plan to have an autumn wedding - on the fourth anniversary of their civil partnership.
According to VIP Magazine: "But while that event was a glitzy bash in Dublin's Mansion House, covered exclusively by VIP magazine and featuring a host of high profile stars, their wedding looks like it's going to be a much quieter event, if Karl has his say! Talking to the Herald, Alan revealed that while he was looking forward to a big bash, his partner wasn't so keen. 'I don't know whether Karl is too pushed on it,' he told The Diary. 'I don't know whether he is going 'Should myself and yourself just go into a little place and sign it over?'. I would like to do a party, but he is sort of going 'it's about us'. I'm more of the party animal,' joked Alan."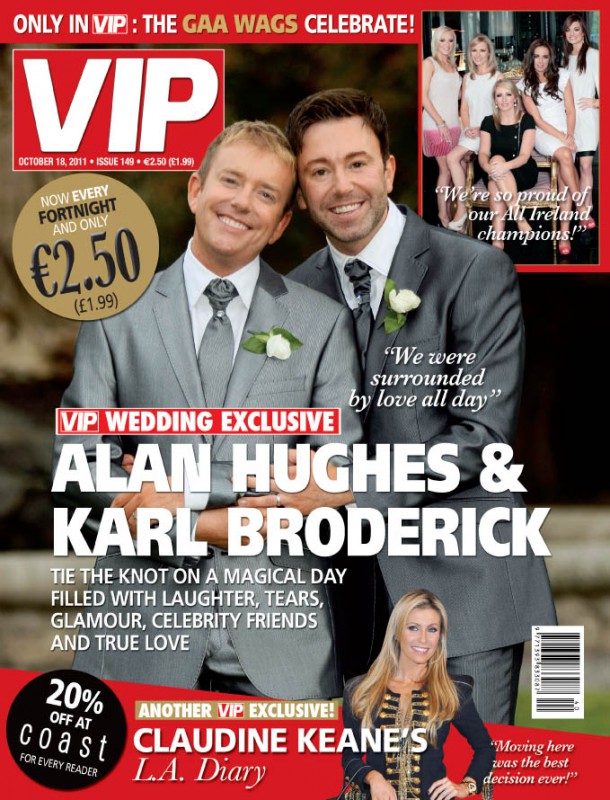 Advertised
Whatever you end up doing, enjoy your day!