 To refresh your memory, there's an Ocean's Eleven reboot happening at the moment called Ocean's Eight
The Ocean's Eight cast includes Sandra Bullock, Cate Blanchett, Anne Hathaway, Helena Bonham Carter, Rihanna, Mindy Kaling, Awkwafina, and Sarah Paulson.
We already got a glimpse of what we believe will be Rihanna's hairdo for the shoot but have yet to see many of the actresses in their respective roles. Until now.
The ladies are currently shooting in New York City and thanks to the paps, we've caught our first sneak peek at them.
There's Cate Blanchett in a fabulous, pine green, retro velvet suit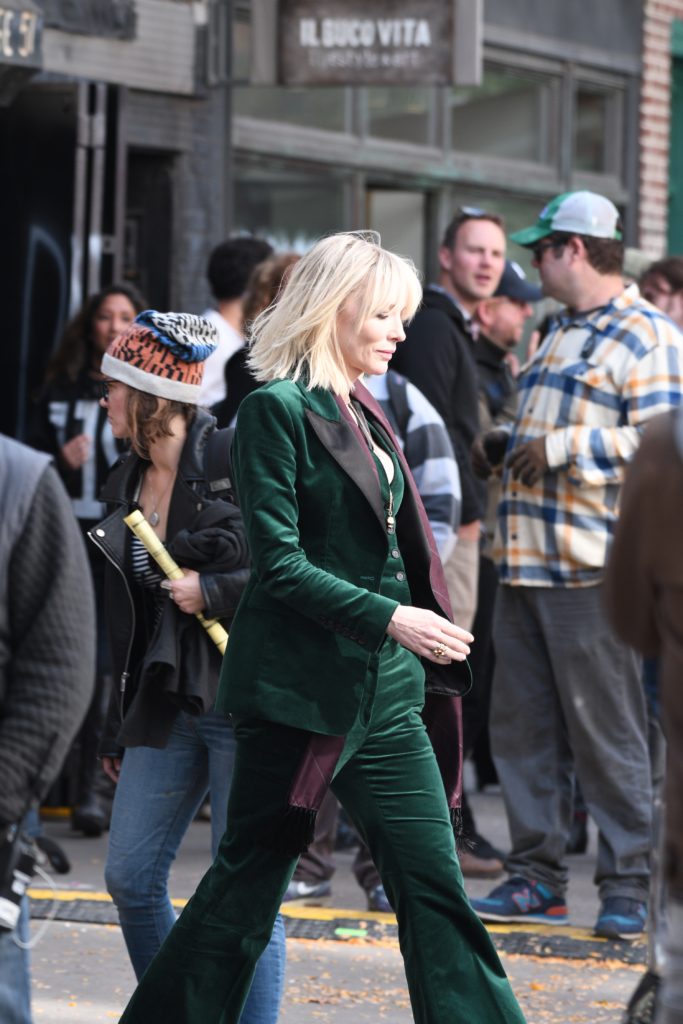 The actress was also spotted shooting a scene in a café with Bullock (another Oscar winner in the cast). Cate looked happy enough though Sandra seemed a bit more intense in her trench jacket. What could they be talking about?
Advertised
Also, spot that leopard print coat, y'all.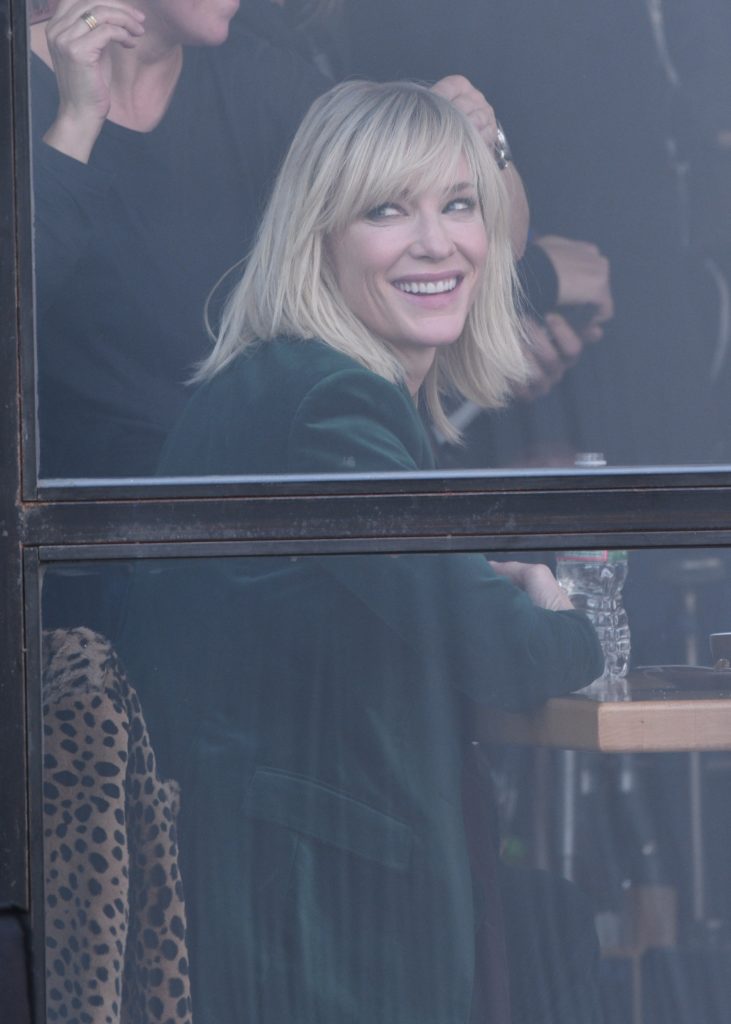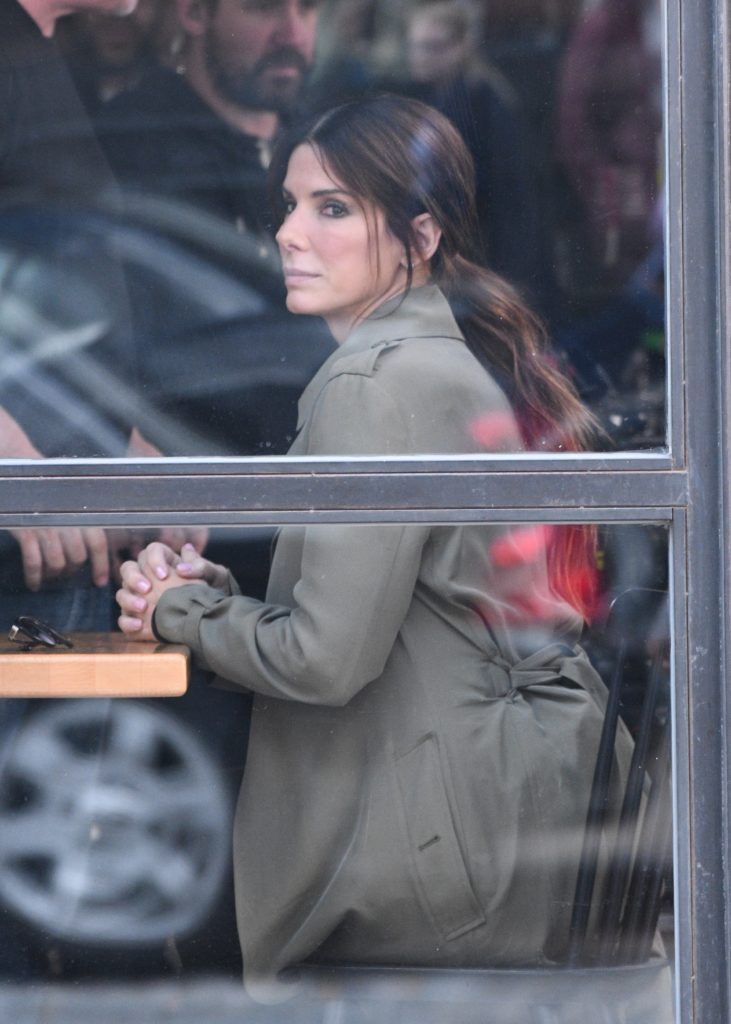 As for Helena Bonham Carter, her thrown-together costume appears as though she's finally emerging from the quirky character casting she's typically associated with (not really, though).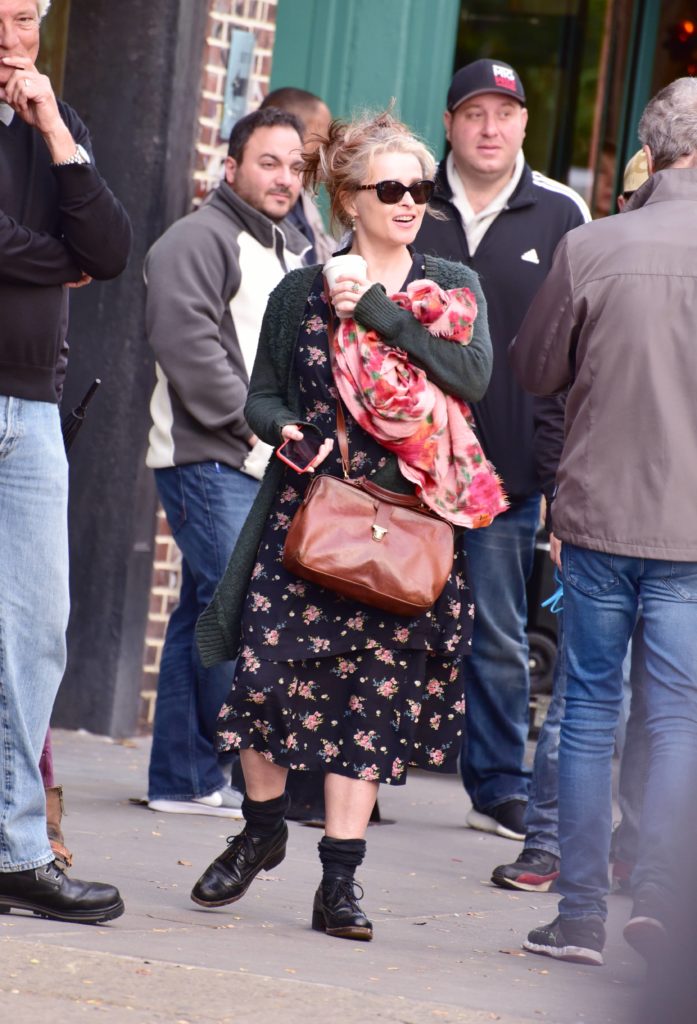 Advertised