 Rita Ora appeared on The One Show on BBC1 recently alongside her fellow judges on The Voice UK for a chat about the upcoming series. However, it seems it wasn't the talent show some viewers were interested in and more her plunging neckline.
The singer managed to spark 400 complaints to the BBC over her choice of outfit with folk feeling it was too revealing for that time (The One Show is on at 7pm), while the Daily Mail also reported that OfCom received a further 28 complaints. If they had Joe Duffy over there I'm sure he would have heard about it too.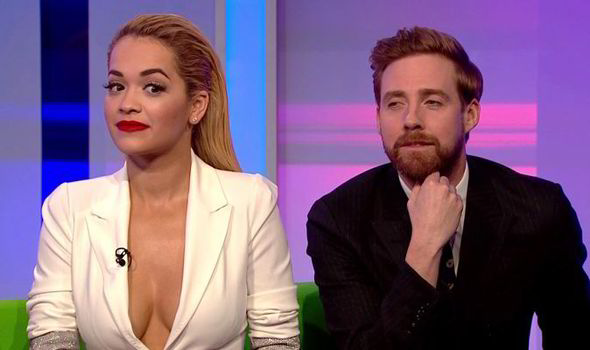 The BBC have even had to release a statement saying:
Advertised
The One Show allows guests to choose their own attire and pop stars often opt for something glamorous or striking. We didn't feel that Rita's outfit would be outside of most viewers' expectations of that of a major pop star, but we appreciate that tastes vary. If we had been consulted we would have requested she wore something more suitable for 7pm.
Yeah okay, it is a tad daring at 7pm when young childers might be watching, but then if you've got it flaunt it we say!
Are you impressed with Rita's moxie? Should women be allowed to wear whatever they want whenever they want? Or was it a bit much for the time of day? Maybe she just doesn't have very good taste? Let's chat.