 It was young Miley's birthday earlier this week and the actress/popstrel/foam finger fondler turned just 23.
And coincidentally Hannah Montana's Rock Star ID expired on the 23rd this year so if you want to say that Miley singing career is now past its expiration date, that would be your prerogative.
But today I'm looking at her style evolution.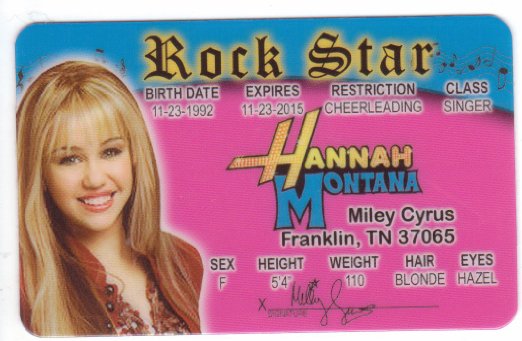 When I think of Miley, the first image that comes to mind is of her grinding on a Beetlejuice-suited Robin Thicke. And while there is literally nothing that you could give/pay/offer me to put myself in that situation, our Miley does love a bit of controversy.
Who can forget this underwear-as-outerwear ensemble from the iHeartRadio Music Festival Village red carpet. To be fair, it must take some amount of confidence in this ensemble, or lack thereof.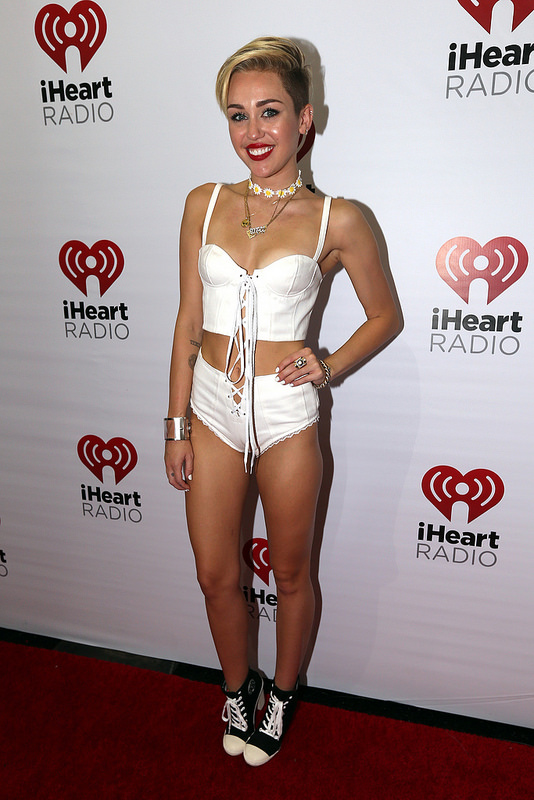 But there is more to Miley than foamy fingers and lace up underpants.
Advertised
This outfit from 'China: Through The Looking Glass' Costume Institute Benefit Gala at the Metropolitan Museum of Art on May 4 this year is gorgeous. I love the cut outs, stud detail, ear cuff, softer make up and edgy hair.
And you can check out more pics from that event here, including Rihanna's dress that absolutely stole the show for me.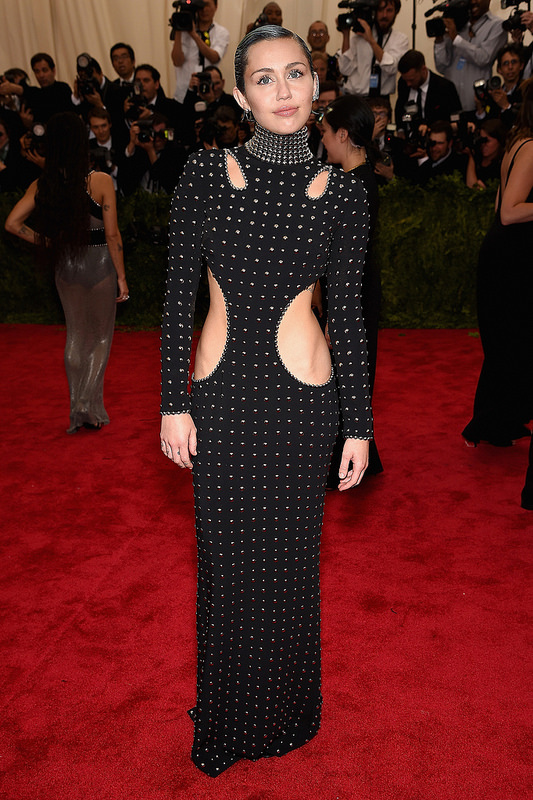 And she really has rolled out some good outfits this year. Here she is at the Pre-GRAMMY Gala and Salute To Industry Icons honoring Martin Bandier on February 7.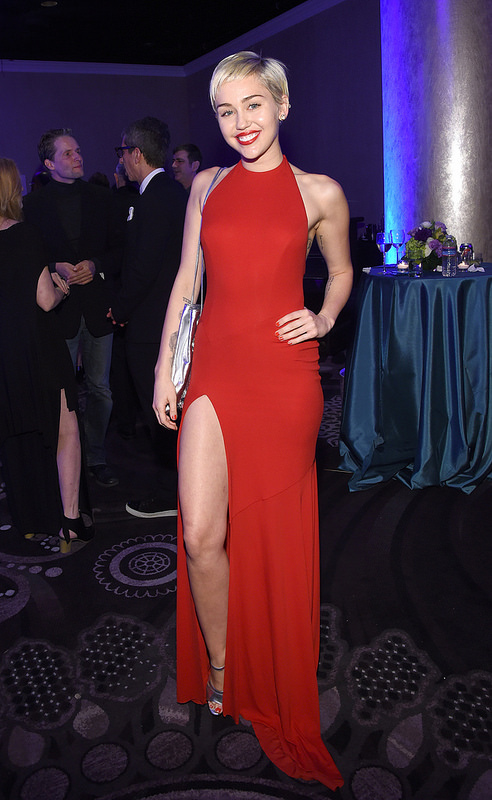 That shade of red, that pixie crop, that glowing skin; Miley got styley.
You can check out more of her looks below.
Advertised
Could it be that Miley is growing up?