 The lovely Catherine from Boutique Bake has been sharing her delicious baking recipes with us (you can check out more Boutique Bake recipes here) and today we're embracing our spooky side!
With Halloween season just around the corner I thought I would share a suitably spooky recipe with you all! I have made these lemon meringue cupcakes using one of my Boutique Bake lemon drizzle mixes, but this meringue ghost topping will work perfectly on any cupcake recipe of choice. For example, why not use my classic vanilla cupcake recipe and add this Halloween ghost to them, for the full recipe click here . This is a great recipe to get the kids involved with, and everyone can have fun drawing on the ghostly faces!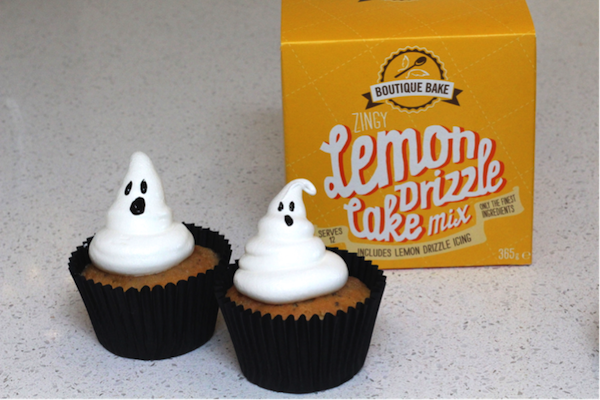 Ingredients for the cupcakes
1 x 'Boutique Bake' Lemon Drizzle Cake Mix
150g butter
3 eggs
1 x lemon
For the Meringue Topping
100g caster sugar
2 egg whites
Black food colouring
Circle/round shaped nozzle and an icing bag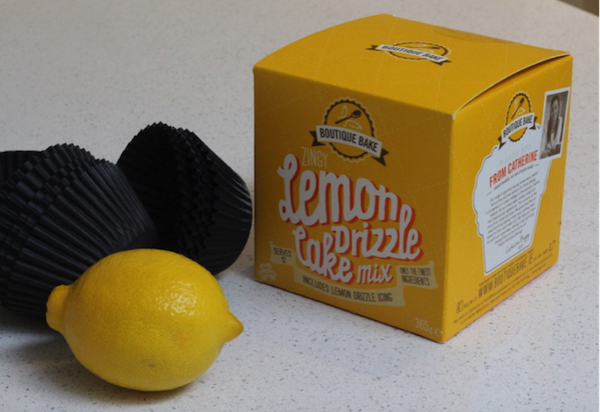 Method
Heat your oven to 180C/160C fan/gas 4 and line a 12-hole muffin tin with cupcake cases.
In a mixing bowl, beat your 'Boutique Bake' lemon drizzle cake mix with the butter and eggs or else add in the 'alternative cupcake recipe ingredients' and beat together.
Divide the mixture between the cases and bake for approx. 18 minutes until a skewer poked into the cupcakes comes away clean.
When you remove them from the oven, combine the drizzle mix provided with the juice of one lemon
Prick your warm cupcakes all over and pour the drizzle over them.
Advertised
Meanwhile, place the egg whites into a clean bowl, and using an electric mixer, whisk until stiff peaks form, then whisk in your sugar, a little at a time.
Place meringue cupcakes in the oven and turn down the oven to 10oC, leave to cook through but don't allow to brown!
Leave in the oven for approx. 30 minutes, remove and allow cool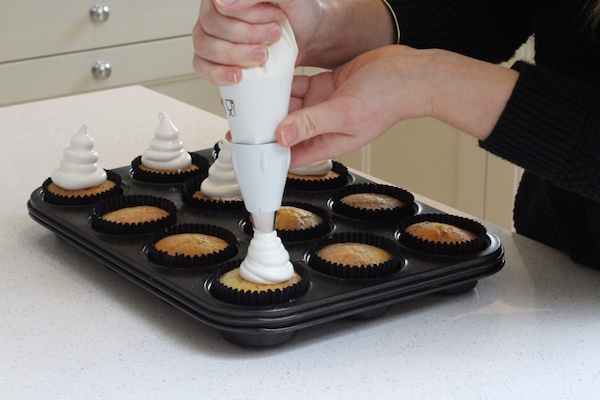 Once cooled, use your black food colouring do draw a ghostly face on your meringues!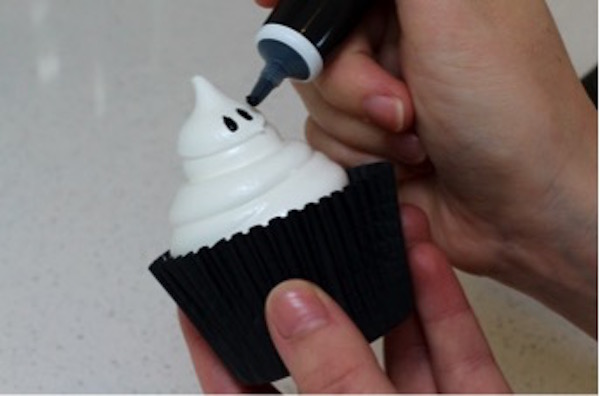 Enjoy and Happy Halloween!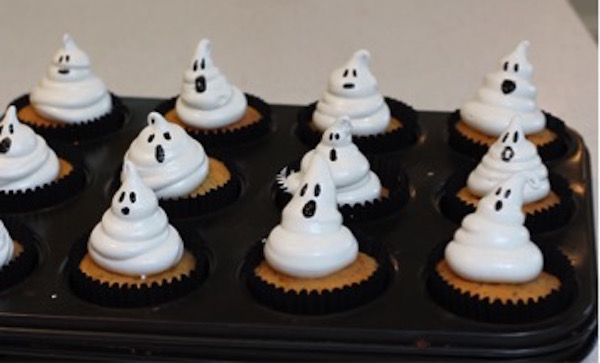 If you'd like to read more from Boutique Bake, why not check out the website www.boutiquebake.ie? And if you are a social media fan, you can like on Facebook, find Catherine on the twitter machine (or Instagram) by searching @boutique_bake or even on Pinterest. 
Advertised
Catherine is also on YouTube if you want to check out some baking videos!