 The lovely Catherine from Boutique Bake has been sharing her delicious baking recipes with us (you can check out more Boutique Bake recipes here) and today we're embracing our spooky side!
It's time to get in the Halloween spirit and whip up some spooky carrot cake cupcakes for some lucky trick or treaters! The two-tone icing technique used in this recipe can be used for loads of different occasions, think green and red for Christmas or different shades of pink for Valentine's Day. This effect is really easy to achieve but looks great.
I have used our carrot cake mix for these cupcakes, as the orange works well with this theme and they taste delicious. But you can use your favourite cupcake recipe and add the Halloween twist with this orange and grey/black-icing recipe.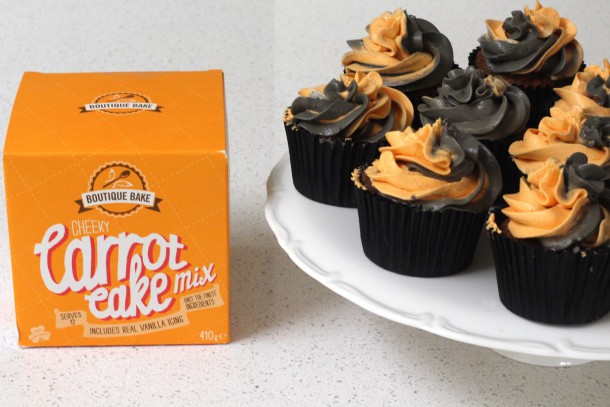 Cupcake Ingredients:
1 x Boutique Bake Carrot Cake Mix
2 Carrots
125ml oil
2 eggs
Vanilla Buttercream Icing
210g butter
420g icing sugar
2-3 tbsp of milk
2 teaspoons of vanilla extract
Food colouring – orange & black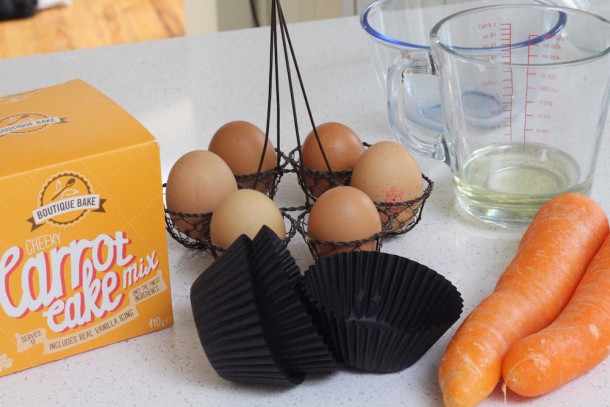 Advertised
Method for your Halloween Cupcakes
Pre-heat your oven to 180C/160 fan.
Line a muffin/cupcake tray with 12 muffin cases.
Pour carrot cake mix into a large bowl, crack in 2 eggs, pour in 125ml of sunflower oil and finally add in 200g of grated carrots
Mix with spoon until well combined.
Evenly divide out your mix between the 12 muffin cases.
Place in oven for 20 mins until a skewer inserted in the centre comes out clean, then leave to cool
To make the buttercream icing, beat the butter and icing sugar with an electric mixer until smooth.
Add in 2 tablespoons of milk and the vanilla, beating until the mixture is creamy and smooth
Divide your icing into two halves and place in two separate bowls
Place a few drops of orange food colouring into one, and place some black food colouring in the other, and mix both well
Place an icing nozzle inside an icing bag
Fill one side of your icing bag with the orange buttercream icing and the other side with the black/grey buttercream
Twist your piping bag, so the icing is pushed down towards the nozzle, now its time to ice.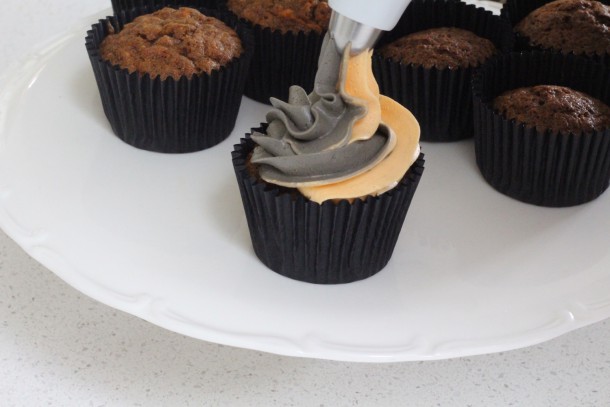 Starting from the edge of your cupcake, make anti-clockwise swirls of icing towards the centre and then pull sharply away, upwards from the cupcake to form a nice swirl-shape.
Ice all 12 cupcakes and then enjoy!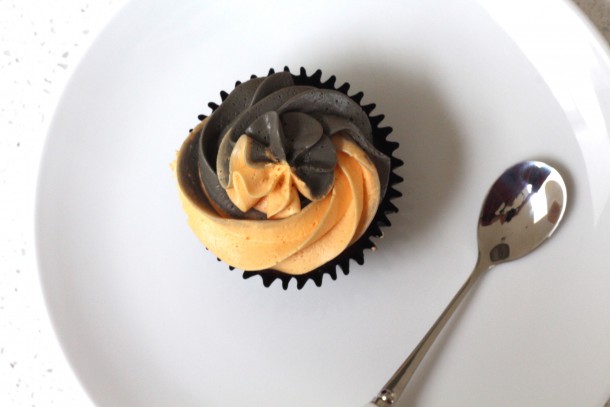 Advertised
If you'd like to read more from Boutique Bake, why not check out the website www.boutiquebake.ie? And if you are a social media fan, you can like on Facebook, find Catherine on the twitter machine (or Instagram) by searching @boutique_bake or even on Pinterest. 
Catherine is also on YouTube if you want to check out some baking videos!