 I don't know about you, but sometimes I need some inspiration along my journey, and luckily, pretty much every day, I'm inspired in some way. As my life revolves around a health and fitness lifestyle, I also get some fitspiration too: visuals of healthy bodies, motivational quotes and delicious looking nutritious food.
The fitness world gets a lot of slack for "fitspo" snaps; many say it's an unhealthy and unrealistic image for young women. It is sad and terrifying that so many girls and women die every year in this pursuit of thinness. Unfortunately, thinspiration is found in every walk of life but fashion and fitness seem to suffer most from this.
I think there is room for fitspo in our world - not thinspiriation, though, I definitely don't agree with that. I do, however, think it's important for young women to realise that being fit is not the only thing in life. Fitness for me isn't about having a ridiculously low body-fat percentage, being able to run a 5k in under 20 minutes or being ripped enough to pose on stage in a fitness contest. But some of these things are some people's goals, and you know what, that's ok!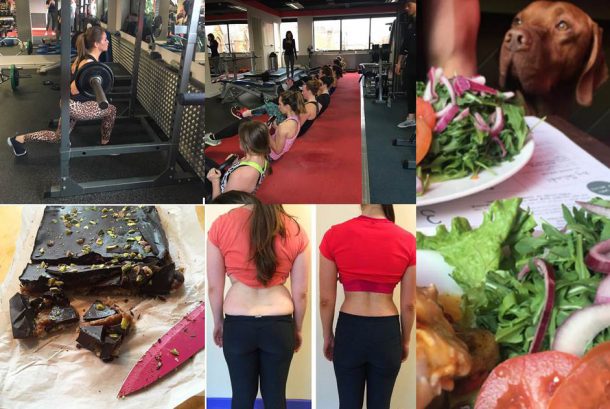 For me, fitness is a lifestyle that I choose to live, and I love that so many of my friends and family live similar fitness lives to me. My friends give me more fitspo than any Instagram accounts by seeing them reach their fitness goal (or sharing a healthy recipe with me!). To me, fitspiration is all around us - that new mum getting back to the gym or that lady who drastically reduced her cholesterol by changing her lifestyle.
Being satisfied with yourself and not getting too caught up on how you look is the key, I think. Appreciate other things: your family achievements, your work achievements, or being a good person or a great friend. It's ok to value appearance, as long as we value other things too.
Advertised
Being fit requires dedication, you do need to be consistent and sometimes set goals. Some of us along the way might need that motivational quote, free motivation/fitspiration from your favourite Instagram account and I really don't think there is anything wrong with that.
Until next time…
Fiona