 If you can count on one thing when it comes to Hollywood red carpet events it is this:  Jennifer Aniston will appear in a full length black, classically cut gown.  Sometimes she might go wild and choose red, or totally lose the run of herself and pick white.
With perhaps just one piece of gold jewellery and a tasteful clutch bag.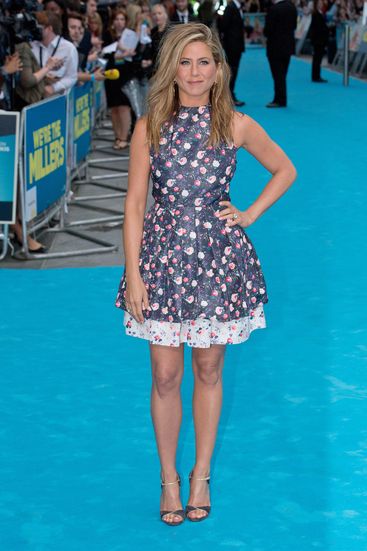 And that's the height of the excitement really.  For YEARS she has stuck to this boring look  which is why she wowed everyone at the London Premier of We're the Millers the other day in a gorgeous Dior floral frock.
She looks fab, she looks fun and she looks younger.   There have been other rare floral sightings and every time she wears it she looks totally adorable - what do you think?
Advertised