 The Council of Fashion Designers of America had their annual equivalent of a GAA dinner-dance (minus the 2am rendition of Carrickfergus) on Monday night and while there were some fab gúnas on display, it was Rihanna's cling film number that caught the headlines yesterday.
Her stylist was talking recently about how Rihanna had no clothes left because of all the costume changes on tour and all the red carpet events she attends - she had reached the, eh, bottom of the proverbial clothes barrel. And it would seem like she really meant it because holymarymotherahgod, didn't Rihanna turn up in a number that was, well,  just a bit on the sheer side.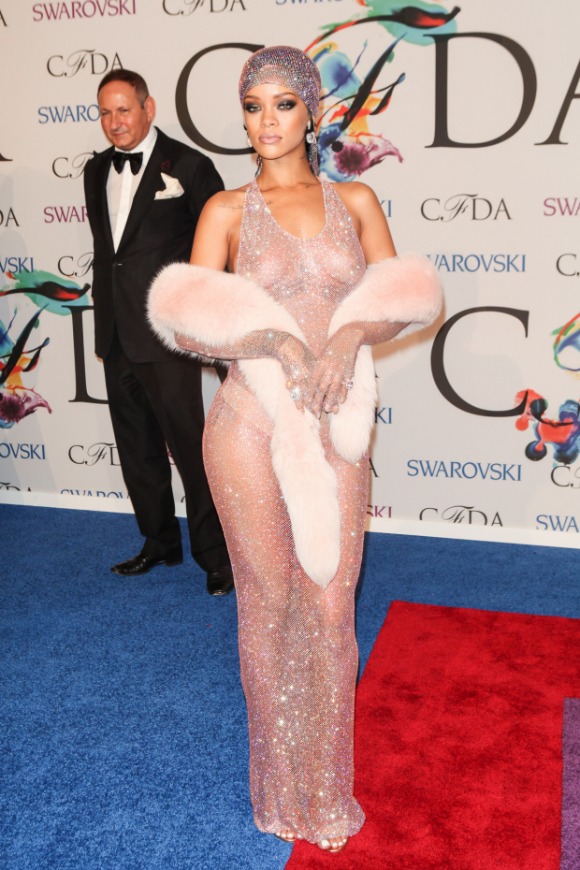 Now, she looks pretty damn stunning from the front…if a little ungainly from the back…*pssst, I can see your bottom*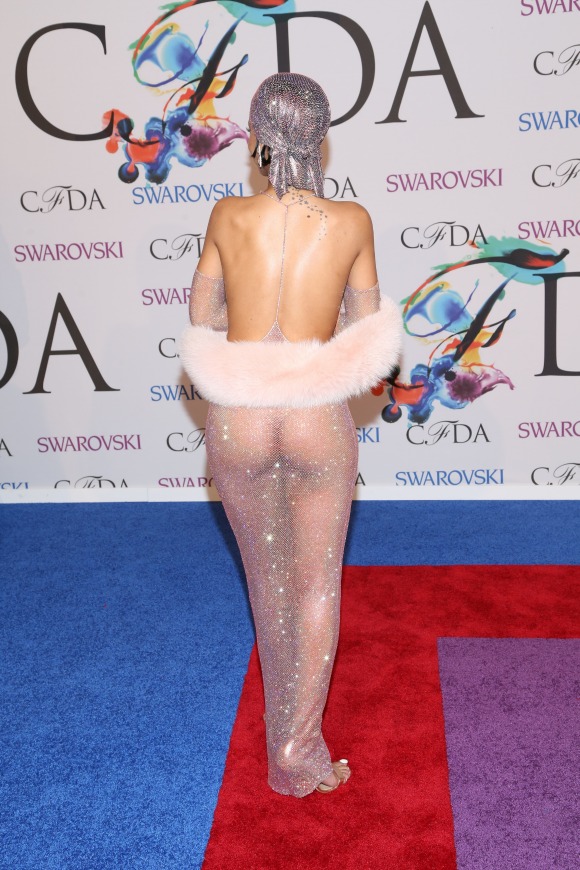 While she did look fabulous, it's not the most convenient look on account of the transparency.
So let's have a gander at some dresses that you could fling on without being groomed within and inch of your existence. Let's take Solange Knowles for example. This classy Calvin Klein number is a million miles away from the sartorial take on a warped cow udder she adorned herself in for her now infamous appearance at the Met Gala last month. The cut and fall of the material is a gorgeous, shimmery thing of beauty.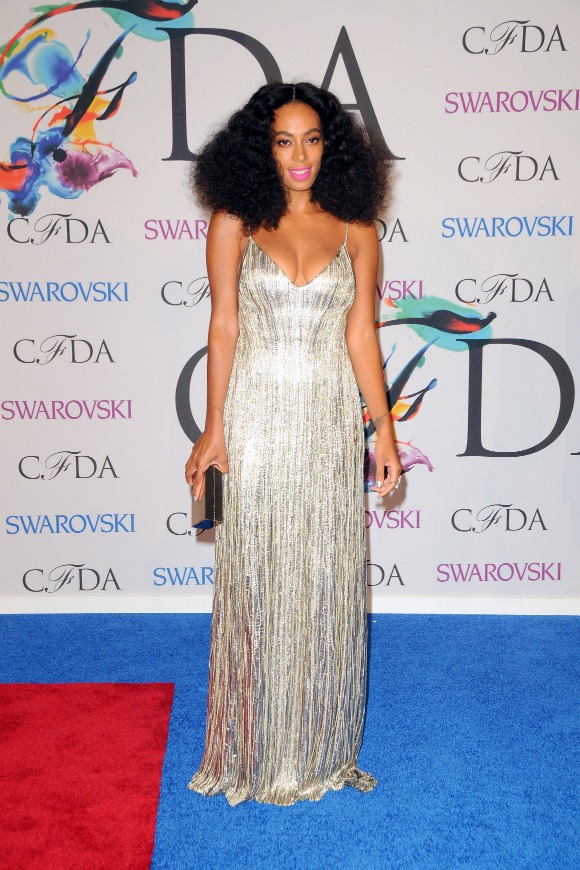 Also breaking out the bling was Blake Lively, in this very pretty scalloped Michael Kors mini.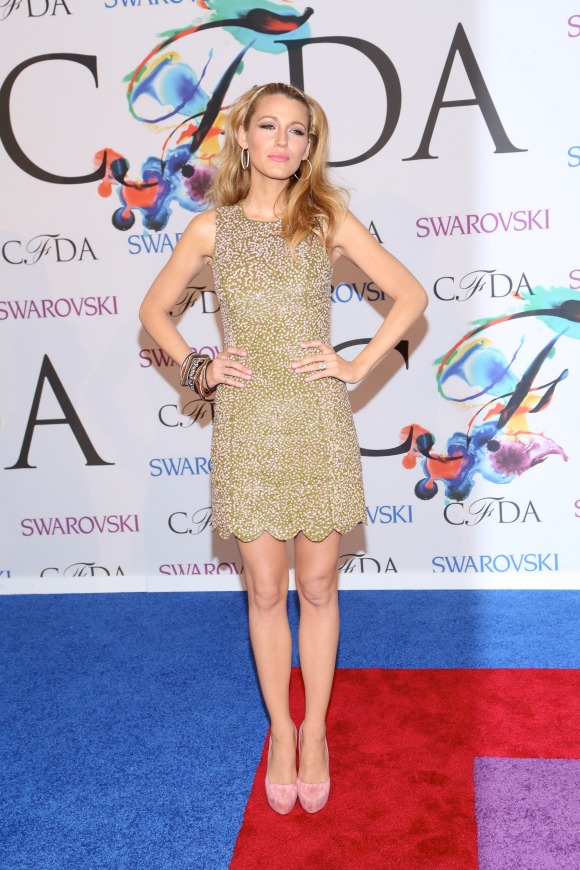 We don't give Rachel Zoe much of a nod usually, on account of her Zoe-Bot era, but she does look impressive in one of her own designs.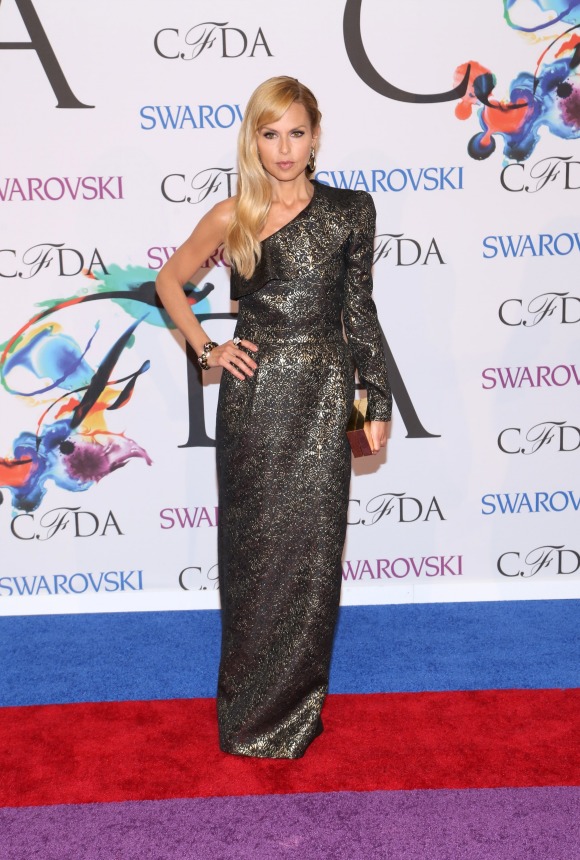 Advertised
Finally, to Jennifer Hudson. We're not sure what we like about it, probably the originality of the neckline. Should it be a bit more form fitting? Possibly, but she gets away with it.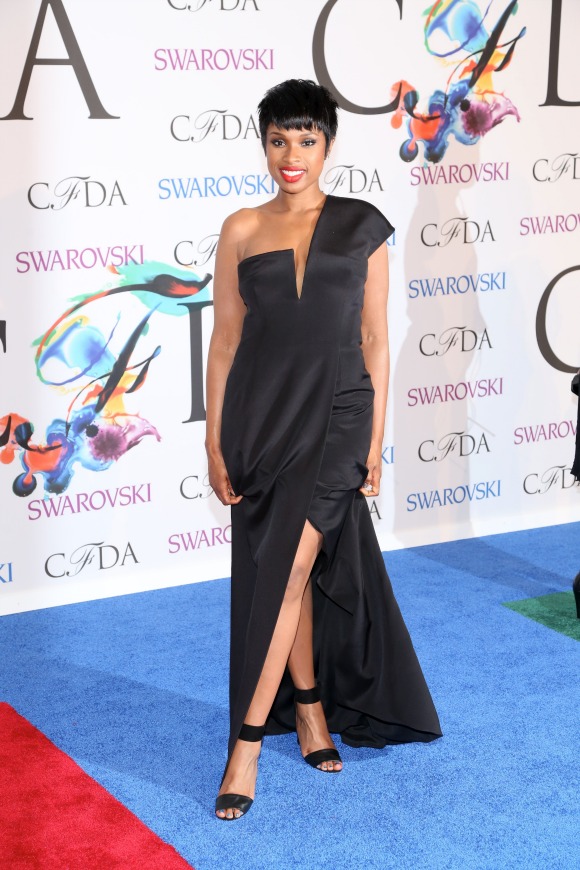 Now to the slightly more questionable contributions. And hellew Lupita Nyong'o.
After repeatedly getting it spot on with simple block colours during award season, it's as if she's gone mad altogether. It's OK to have a bit of a futuristic flapper melt down at the Met Gala, but this was her chance to pull something sublime out of the bag. While we do appreciate the cut of the top, the shorts look far too shtiff, and don't get us started on hectic print.
It's like something your mad aunt would wear to the family bbq.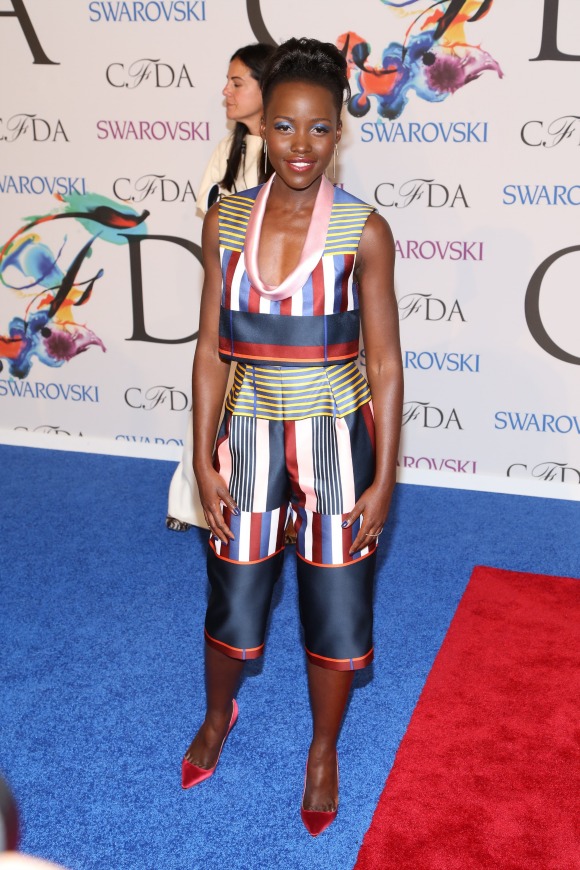 My Girl/Veep's Anna Chlumsky is trendily 'mismatched' and looks great - until you get to the feet. They just remind us of those strappy mules, and while they may be making a comeback, I can't shake the 1997 connotations.
(And is she not the SPIT of a lovechild that The Good Wife's Julianna Margulies and 90210's AnnaLynne McCord would produce?)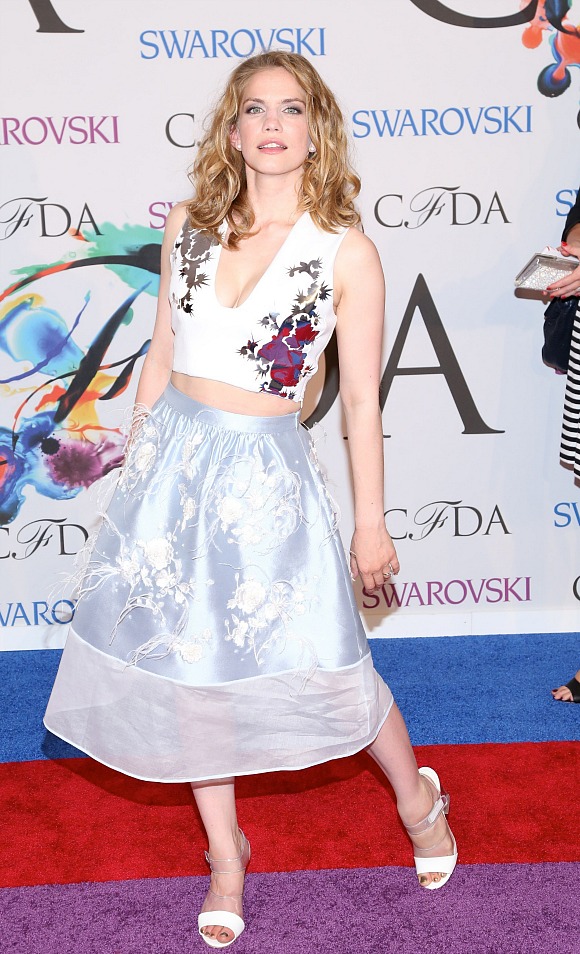 And one of these days I would LOVE to see the Olsens looking their years as opposed to resembling Sardinian oul wans on their way to mass of a Sunday. Mary-Kate's (at least I think it's her) footwear does make up for it, however (though Ashley's are another throwback to the 90s).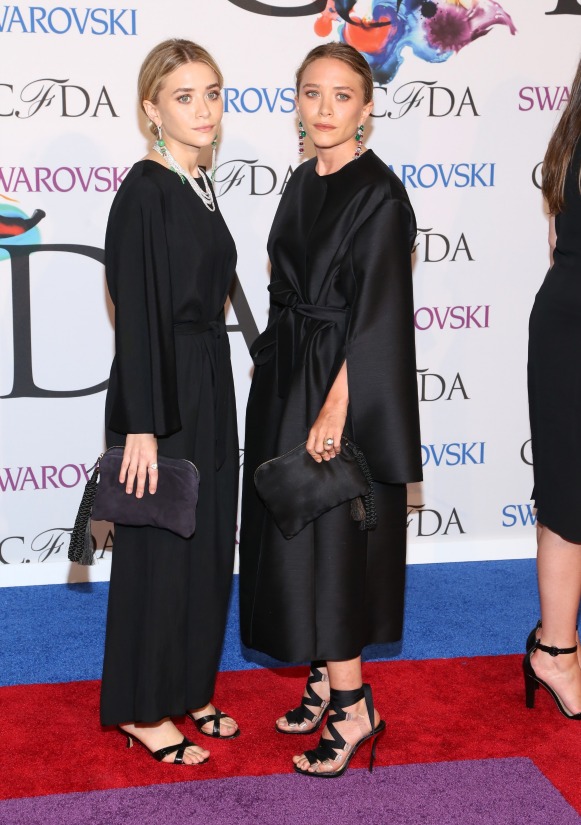 Advertised
What do you think of the CFDA Gala fashion? Whose gúna would you like to borrow? And what's with all the 90s shoes? *heads off to rummage in the attic for combats and strappy tops, surely their return is just around the corner*
To the comments!