 Happy New Year all!
If you are like me and some of my friends, you may have experienced this scenario: You have just put on your favourite pair of jeans and it feels as though they have shrunk. Maybe they have but more than likely, considering the time of year it is, perhaps the Christmas over indulgence is the more likely cause.
Feelings of regret can ensue, quickly followed with panicked thoughts of what should I do? Many of you out there believe that a healthy, fit lifestyle is just too hard to live. You just don't have time for it, or it cuts out all the food you love hence you do it for three weeks and that's you finished for the year. So today instead of going crazy and cutting out everything you love and slogging it in the gym six days a week just ask yourself what is realistic for me long term and what small changes can I make today that will put me on the right road?
Well, let's begin with what not to do as these also tend to be the first mistakes that most make after the Christmas indulgence.
Avoid going on an extreme quick-fix diet. Quick fixes don't last and often end up ultimately causing more weight gain. Instead, focus on having three quality meals per day and cut out the sugary snacks and drinks. Here are my breakfast suggestions that'll help set you up in the morning.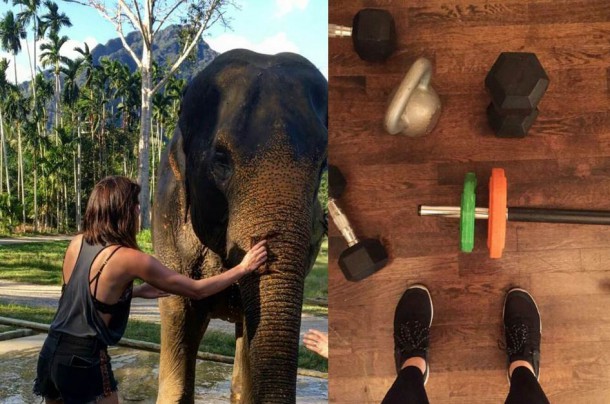 Don't fall into the trap of diving into the deep end and killing yourself in the gym six days a week, or doing multiple classes in a day. This will inevitably cause you to either burn out or become bored and fed up. Let's be honest, and dare I say… there is so much more to life than the gym!
Advertised
Nobody wants to be there for hours and hours. Make the most of your time there by sticking to a well-written program, get the job done and leave. You'll be done and dusted in under an hour. I'm a firm believer that weight training wins over cardio when it comes to fat loss. And ladies, don't be concerned about looking too muscular; it's just not going to happen. Here are my reasons for why women should lift weights  and here's a full-body workout to try.
Finally, get off the scales. Constantly weighing yourself is not going to give you an accurate gauge of progress. It can also be disheartening, as you will only lose 1-2lbs of (fat) per week. I suggest you use a pair of jeans, a shirt or whatever outfit you choose which is currently either too small or just doesn't feel right as your gauge of progress. It is often the most rewarding way to see positive change.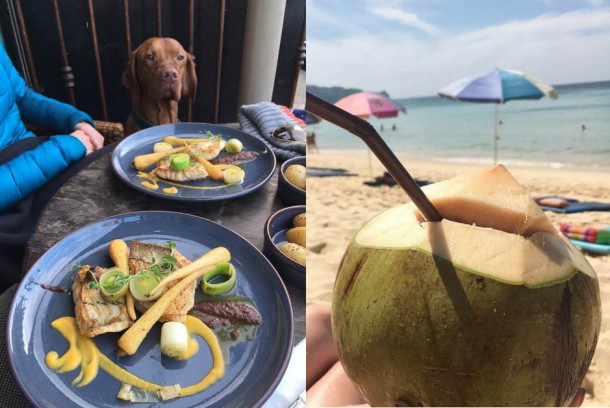 This week I'm getting back into it myself after a few weeks off for my honeymoon (as you may have suspected from my photos. That elephant was not photographed in Ireland!) and I honestly can't wait. I know how great I feel when my nutrition is on point. I can't wait to get back to my clients and start kicking some butt again.
I hope you all have a healthy, happy year and look forward to keeping you up to date with workouts, healthy treats and well anything fitness related!
Fi x
Metabolic Fitness Trainer
Advertised
Follow Fiona's fitness adventure on Instagram!