 Time for some necessary female empowerment now... SING IT SISTA! This week, we've got all eyes on Olivia Wilde. Why? Well, not only is she bloody gorgeous, she's also incredibly affable with a great attitude to life as a celebrity, she's funny as HELL, we love her in almost every role she takes on, and if that wasn't enough, she's the proud owner of an Irish passport, having spent many a summer here growing up. So basically, like, she's one of us.
Here we take a look at what can be learned from the Wilde one, both in terms of style, followed by some choice pearls of wisdom (or just really funny tweets).
How to do a plunging neckline with the utmost class.
This tuxedo suit is the perfect way to reveal a sexy flash of boobies without giving away the whole shebang. Always keep the legs under wraps if you're striving for a truly classy look, and be sure to invest in some double sided tape. The red lips, lack of accessories and simple elegant heels perfectly balance this look. Well played, Miss Wilde, as usual, well played.
I don't think anyone should apologize for being sexy if it comes from a genuine place, if they're not being forced into an objectifying situation.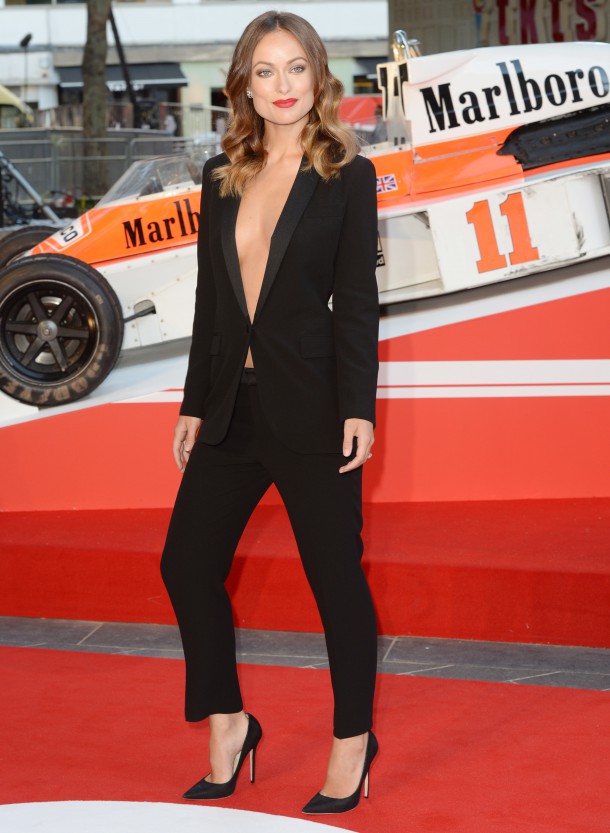 Have fun with colour. Your mood will love you for it.
Here Olivia goes all out with a bright lemon dress (LOVE the neckline, and love the length) paired with a bright pink lip. Don't be afraid of rocking more than one bright shade at once, whether it's through a lip colour or a striking clutch. Yellow is known for encouraging cheery, warm feelings and is one of the most eye-catching colours you can wear. So if you feel like turning a few heads, this is how to do it.
 I highly doubt the words "calm down" have ever had the intended effect on anyone. We might as well say "hey, freak the f*ck out!" instead.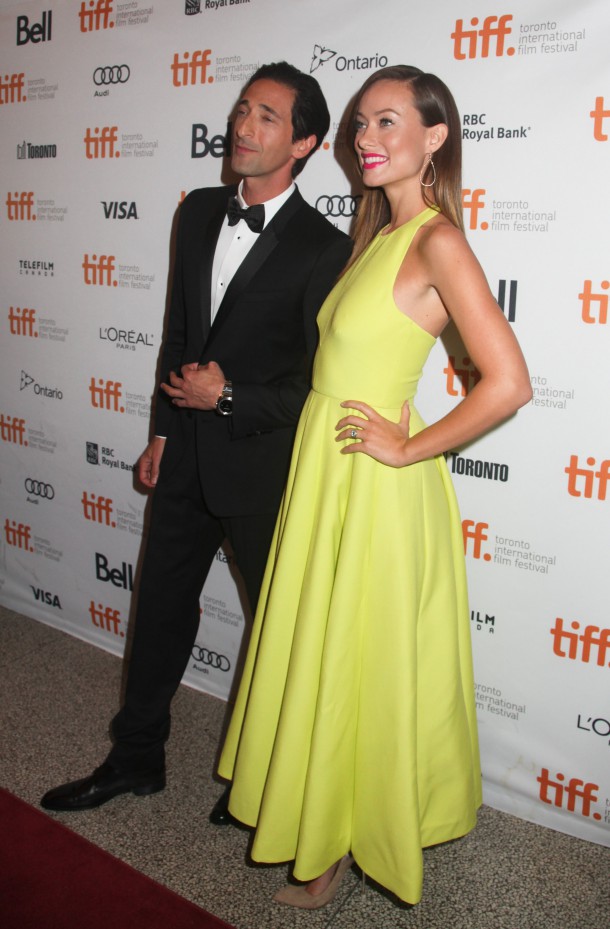 Navy and black, oh no she didn't?
Oh yes, yes she did. Because this Hollywood siren doesn't care much for the rule book. So you want to clash? Go for it. Here Olivia pairs a tailored black suit with a sheer navy blouse. Her signature smokey eyes add wonderfully to this grown up, sultry look.
Bieber, put your f*cking shirt on. (unless you lost all your shirts in a fire in which case my condolences and please purchase a new shirt.)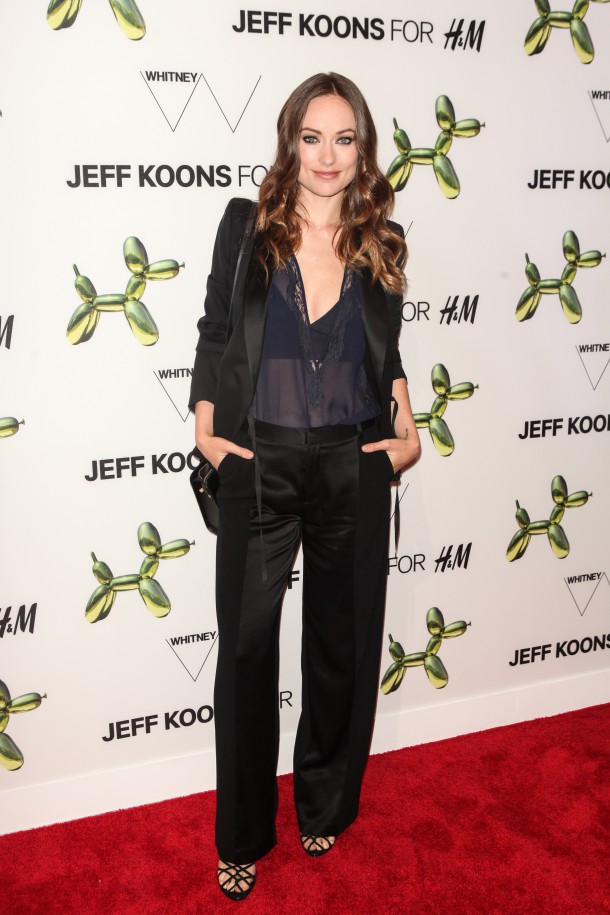 Never underestimate the wonders of a lazy day.
Advertised
You don't always have to be dressed head to toe in your Sunday best to feel fantastic. A smile will often do the trick. Here's Olivia enjoying some down time before giving birth to her baby, Otis. Hair tied back, big comfy hoodie; it's all about being confident, whether you're in your sweats or a floor length ball gown. Take life in your stride and don't sweat the small stuff.
To the person who stole my credit card and spent $800 at an aquarium, there's something awfully fishy about you.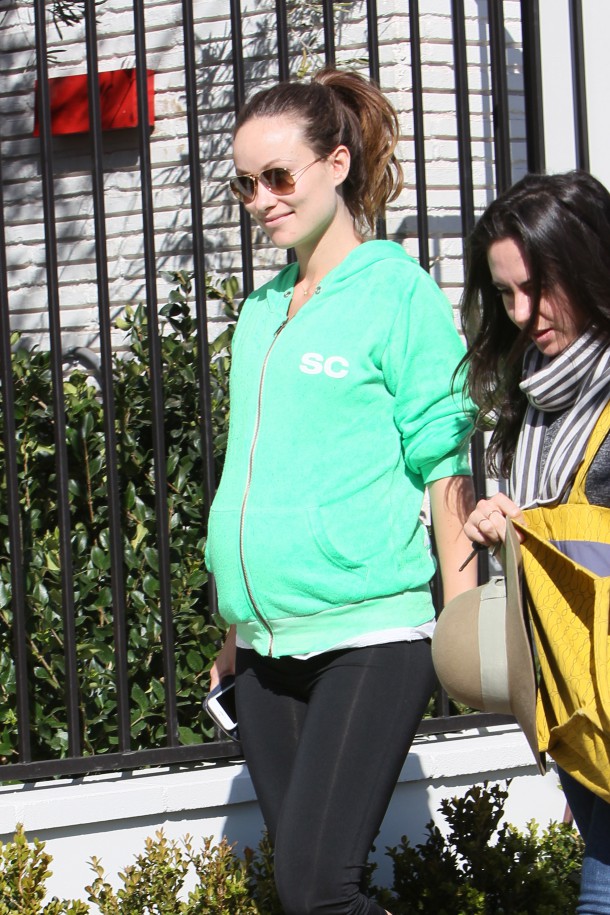 Never mind orange, black will always be the new... black.
If you find yourself pregnant with a big fancy event to go to, nothing works better to keep you from feeling like a big meringue, than a simple black dress. Olivia choose here to keep the detail confined to the back of the dress, rather than draw attention to her blossoming bump. Black is also one of the more slimming colours to wear. Doesn't she look stunning?
I could watch Paranormal Activity 2, or just catch a glimpse of my sleeping kid on the baby monitor. Jesus. #thanksHollywood
There's much to be gained by a stroll with your own company.
Here's Olivia taking a walk by herself on the day of her 30th birthday, earlier this year. Sometimes there's nothing better than a walk with your own thoughts to catch a breath and clear your head. We're in love with her laid back maternity outfit here, the hat, the sunnies - it's the perfect ensemble for a stroll around the city, pregnant or not! Goes to show that neither the cold nor having a bun in the oven has to hamper your style.
I think it's very healthy to spend time alone. You need to know how to be alone and not be defined by another person.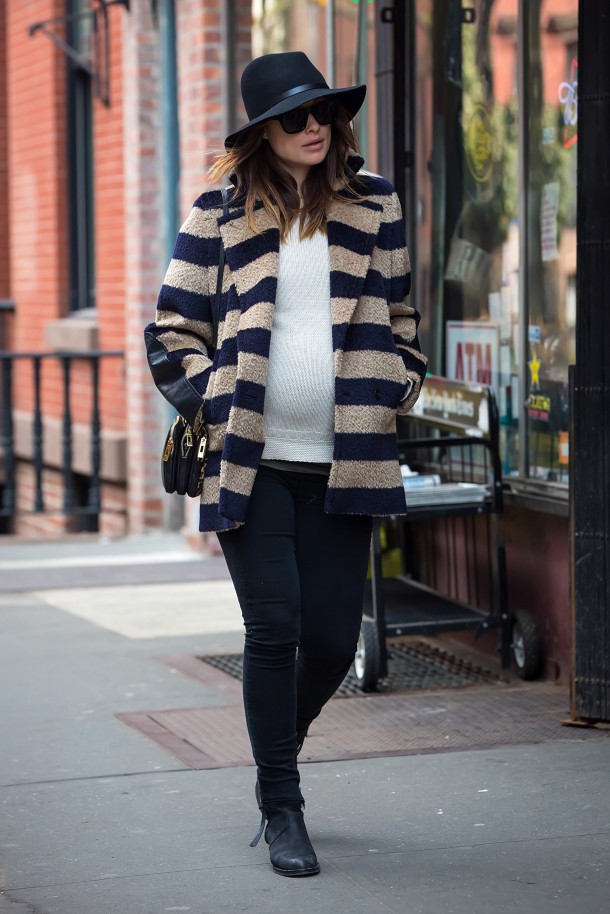 You're never too old to feel like a princess.
Nothing like a bit of old school Hollywood glamour, jewelled accessories and luxurious materials, to make you feel like a million dollars. So you've tried on one dress that's probably more suitable, and maybe a bit safer but another that you just LOVE and can't stop twirling in? Go for the latter; you only live once.
People assume actresses are afraid to get older; the truth is the roles get a whole lot more compelling once you're too old to play dumb.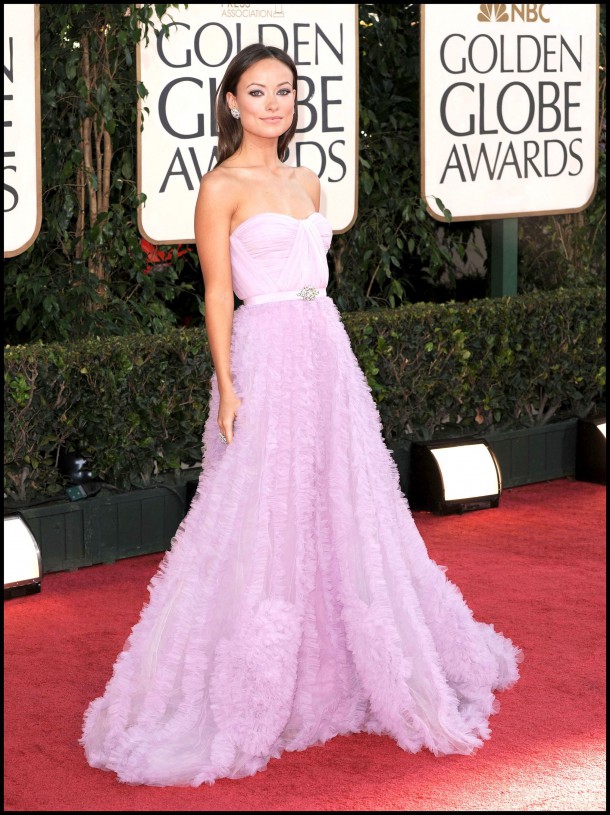 Advertised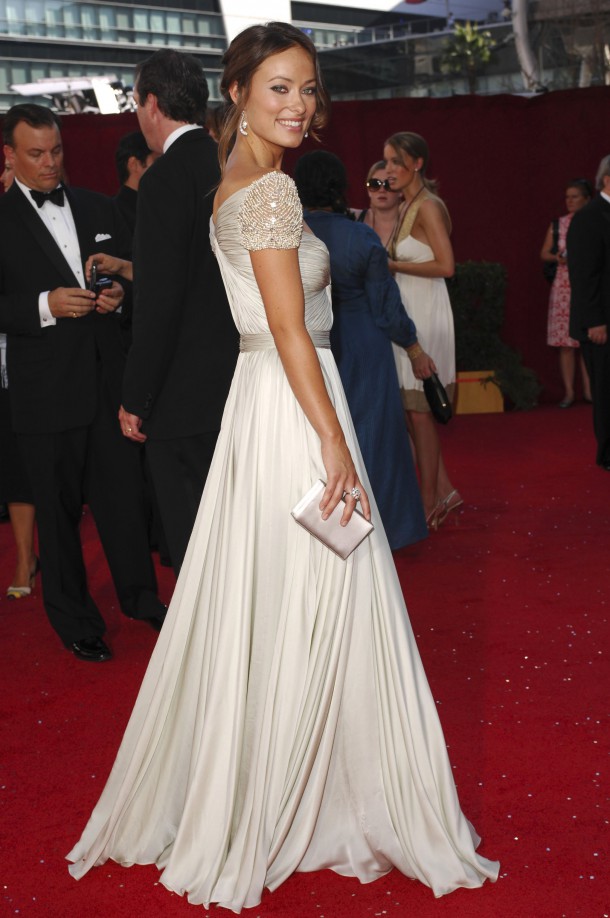 Do you love Olivia's style as much as we do? Are you a far of her laid back biker boot style or do you love her choice in red carpet gúnas? And did you spend that $800 at the aquarium?