 As a shoe fiend with limited storage space and an even more constrained footwear budget, I do a lot of window shopping for shoes. It wouldn't be unusual to find me petting a new favourite pair in store or visiting them online, just to check in with them and make sure they weren't missing me too much. (It would be a bit mental, perhaps, but not unusual. For me.)
Anyway, while scoping out the Autumn/Winter arrivals for some new lust haves I noticed a bit of a micro-trend emerging, as designers return to a familiar heel shape that's been subject to ridicule by everyone from anonymous Facebook users (there are dedicated pages decrying it) to high-profile fashion eds.
The kitten heel, it seems, is making a(nother) comeback.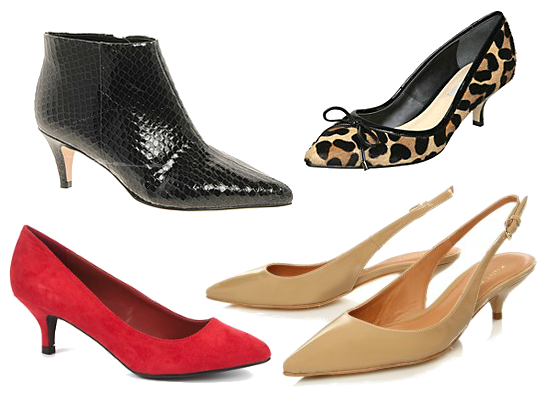 Only, you shouldn't actually call it the kitten heel, because that would be terribly uncool (and upsets cats everywhere.) Think of this as the Fight Club of shoes: the first rule of the kitten heel for AW12 is that you don't call it the kitten heel. Call it a demi heel (as favoured by Elle), a low heel, a baby heel, a little heel, a small heel, a trainer heel, a beginner heel, a mini heel; call it whatever the hell you like, but for the love of God don't mention the "k" word if you want to hold on to any shred of credibility as a fashionista.
(I have no fashionista status to worry about, so I'll be continuing to call them kitten heels like a normal person.)
Advertised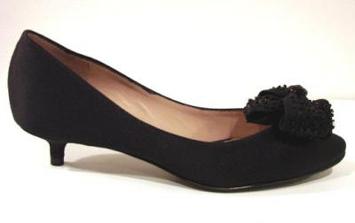 Maybe it's symptomatic of the 90s revival or a return to chic, ladylike dressing à la Michelle Obama and Kate Middleton, but kitten heels are turning up all over the place. They featured in Dolce & Gabbana's AW12 couture presentation and Moschino's Cheap And Chic debut at London Fashion Week, Valentino's swoonworthy Rockstud line included caged pointy toed kitten heeled numbers, while Ferragamo recently turned out a line of mega-bucks expensive crocodile skin kitten heels as part of their pre-fall collection. They're creeping onto the high street, too: off the top of my head I can tell you that Carvela, Dune, Kurt Geiger, L.K. Bennett, and New Look all have shoes with kitten heels in stock right this very second.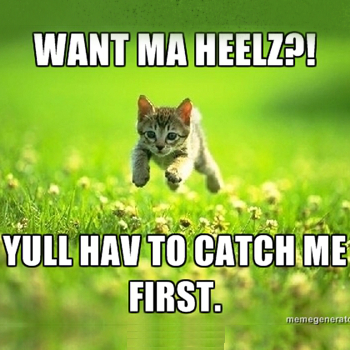 I have two pairs of kitten heels in the back of my wardrobe and I'm thinking strongly about digging out the pointy toed leopard print ones to wear with trousers, since they're wear-all-day comfy without looking as casual as flats. But they're still kitten heels, and I'll admit that some small part of me recoils at the idea of actually wearing them because they've been cast out as unfashionable for so long. And because Suri Cruise likes them.
Advertised
What do you reckon to the kitten heel? Love it or leave it?