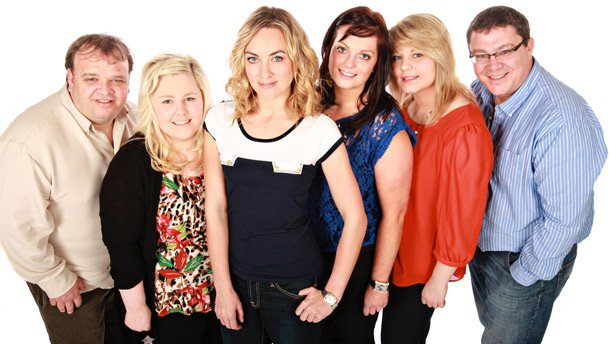 Standing beside Kathryn Thomas would be enough to give anyone a complex
If it's January in Ireland you know it must be time for Operation Transformation, the blockbuster RTE show which aims to get the country slimmer and fitter.
Sponsored by  Safefood  (who have been trying to get us to face up to the fact that as a nation we're heading down the same road to obesity as the UK and the US), the show is packed full of nutritional advice, recipes, real life stories and fitness tips.  It's now back for the fifth year and its enduring popularity is due in part to its use of a mix of media to support and back up the individual weight loss journey of everyone watching.
Pick a leader to follow.  The five who have been selected this year are of different ages and from different parts of the country, increasing the chances that you'll find someone to identify with.  They're honest about their weight, their diet and their struggles with exercise.  After the show is over you can head to the website which is full of video, recipes, advice and other support tools.  It's not a quick fix - the show promotes a lifestyle change and a shift in attitudes towards weight.
Of course this is Gerry Ryan's show.  And as Gerry is sadly no longer with us, Kathryn Thomas is at the helm with her team of experts.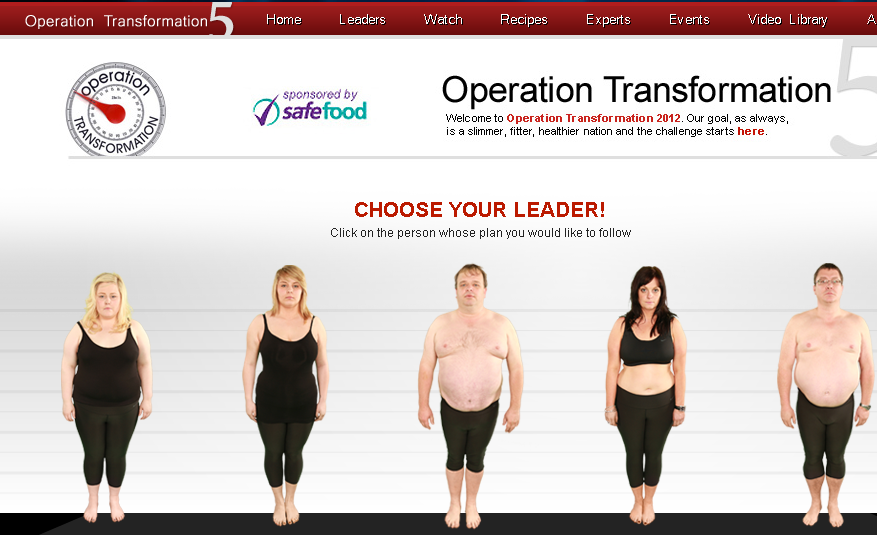 Advertised
The Leaders bare all on the Operation Transformation website
So what do you think?  Did you make the transformation of your own self one of your New Years Resolutions and are you watching the program?
Or maybe you're sick to death of diet shows and the thought of another one is enough to make you reach for the crisps?
Thoughts please!
Advertised