 The lovely Eva Longoria arrived in Dublin yesterday for the Web Summit and it would seem that she had great craic. She went to see the Book of Kells and had a mooch around Trinity College.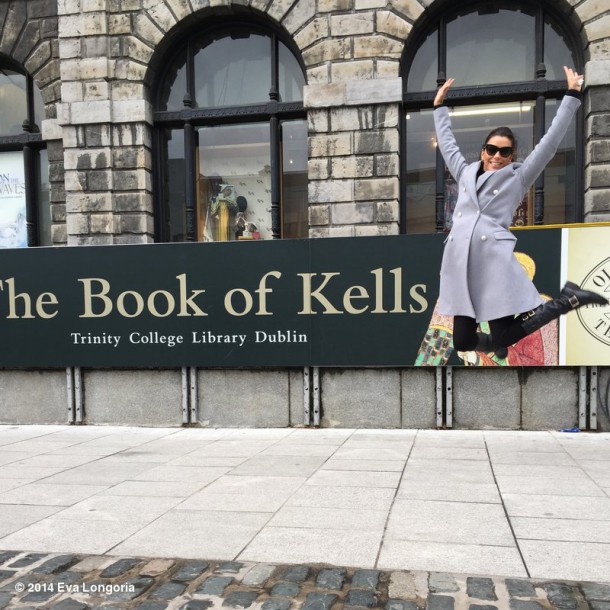 And the question that has divided the nation(King or Tayto) was answered finally and definitively when Eva opted for last-in-the-Christmas-bumper-bag Smokey Bacon Tayto.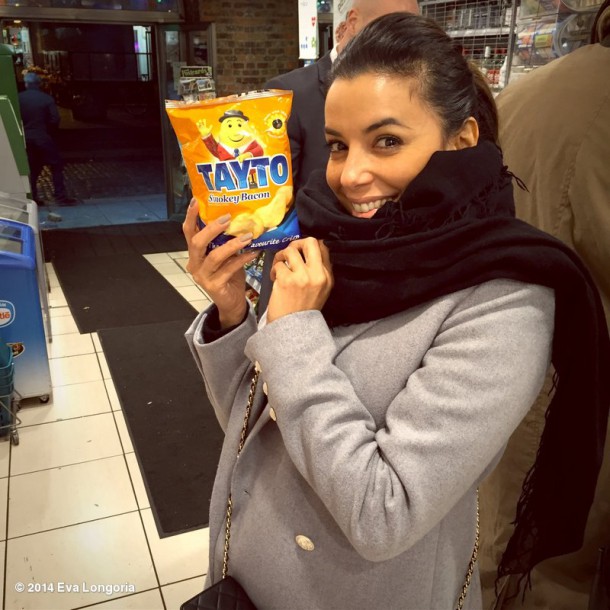 She visited St Patrick's cathedral, had a full Irish fry-up in Bewleys and munched some steamed Connemara muscles in Elephant and Castle in Templebar. And danced it all off in Lillies.
But what we're really interested in is her shopping spree in River Island (I say shopping but I suspect that they might have just given them to her as a gift).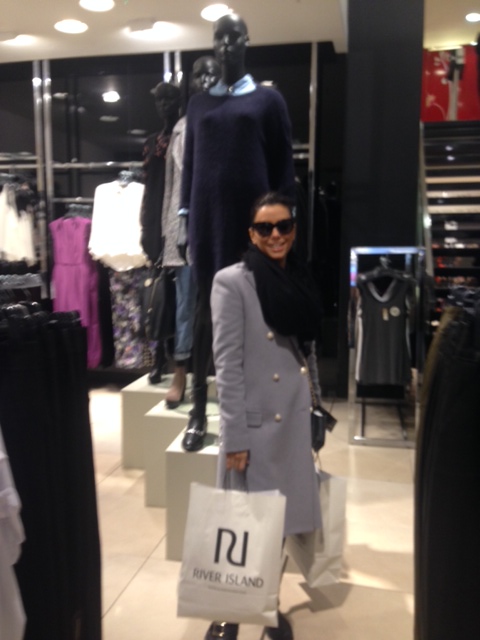 So what did she pick up? Well, we 'twould seem she is a fan of the pencil skirt…..
Advertised
…and high waisted trousers
….sparkly camis (maybe for her aul Christmas party)…..
…or maybe she'll be sporting a jumpsuit for her trip home.
In any case, I think we can safely say that she is a fan of monochrome and clean lines (even though her own soft grey jacket is making me a little jealous).
She asked for advice about what to do in Dublin and received recommendations for everything from trying the chicken fillet roll in Spar to chilling in the Phoenix Park with a bacon sandwich. Sounds good to us, and to her too.
Advertised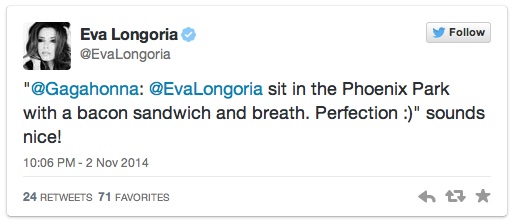 So what do you reckon of Eva's River Island haul? And is there anything that you would recommend she do while she's visiting Dublin?