 We're not going to lie, when it comes to things like this, we're way more concerned about who ranks worst on the list.
Cexi.org's recent Ireland Customer Experience Report highlighted some of the most trustworthy companies in the country, according to the public, and have compiled them into a handy top 10 for us to breakdown.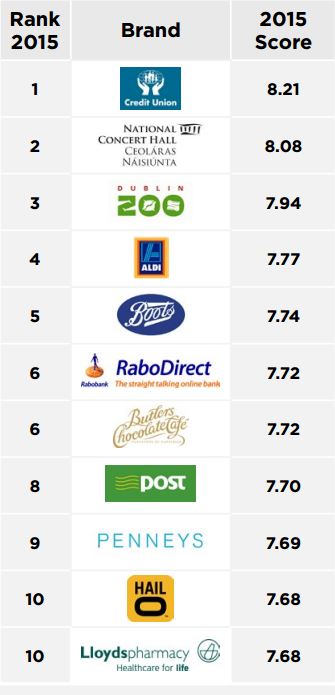 There's not much of a surprise there, as we agree wholeheartedly with the reviews of Hailo and Penneys, and don't have a bad word to say about any company on that list. Interesting to see the Credit Union top the list though, and we'll be sure to pay the National Concert Hall a visit or two, seeing as it must be the best venue in the country.
Advertised
Are you surprised by any of these? Have these brands impressed you in the past?