 So Angie and Brad are the Pitts.
And all the talk is about the dress - spaghetti straps, ruched across the chest and full skirt. The woman could look beautiful in a bin bag so it's no wonder she is only gawjus in her gúna.
But there was one major talking point - when you say you want your children involved in your wedding, where do you draw the line - literally? Personally, I think it's incredibly cute, and it just shows how much she's in love with her children to let them draw all over her dress. And for those squinting, it's not just on the veil, it's the entire rear of the ensemble.
Hello! andPeople both have Angelina's wedding dress gracing the covers of their current issues. As for for incorporating the doodlings into the dress, well, Versace (specifically Donatella) were only too thrilled to oblige.
Advertised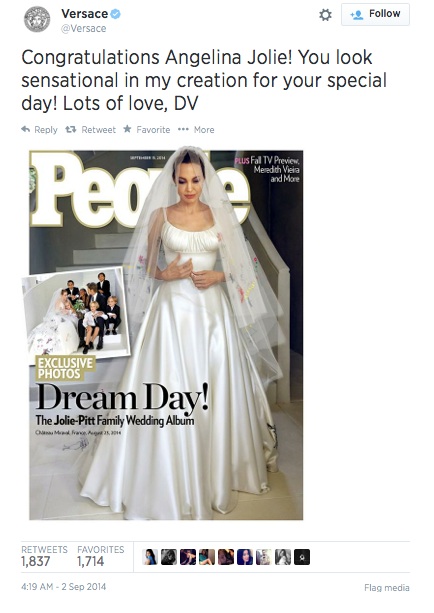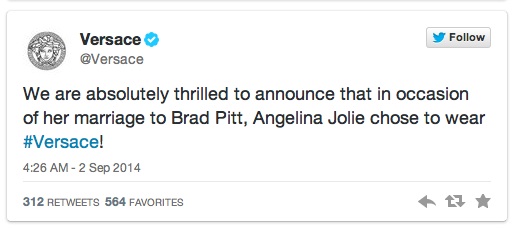 What do you think of the dress? Are you a fan or do you prefer Olivia Palermo's take on bridal?