 It's that time of year when you want to break out your cool jumpers, but at the same time, no jacket is required.
It's the middle of September, yet temperatures are still reaching 20 degrees. Even with Storm Helene promising to make the commute to work difficult for everyone tomorrow, it's still warm. And this makes getting dressed really hard. There are autumn dressing die-hards who ignore the warmth and are wrapping up in coats and scarves anyway, but for me, the seasonal transition means skinny jeans, boots and a jumper. No need for a coat (although I keep a light raincoat in my bag for Storm Helene moments - or any storm, for that matter).
Going out without a jacket, whether it's meeting someone for coffee or going to work, feels weird. You are missing something, sartorially, so your outfit doesn't feel complete. I don't like the feeling. My life is already empty in other ways; if I can avoid a sense of hollowness in my day-to-day dressing, oh, you know it, I will. So, how to make it look like your outfit is complete when it's not? There are a couple of solutions.
The illusion game
Despite all I've been saying about the emptiness of a coatless outfit, the jumper I wore this morning actually didn't need anything over it. Why? It's woollen, and it has bell sleeves. A woollen jumper in September is pretty much a coat substitute, and big sleeves need to be seen. Instead of my usual massive heavy bag that I think is playing a big role in creating the hunch in my back, I flung over a crossbody bag, and off I trotted. So that's no-coat trick number one: a jumper with big sleeves.
Trick number two is the cross-body. A shoulder bag with just a jumper makes it look like you're going back to Tesco because you forgot the toilet paper. A cross-body makes it look easy, breezy and purposeful. Well, semi-purposeful. Like you went out for coffee in the morning and found yourself coming home at 11 pm without any extra shopping bags and just a little bit tipsy. You know those days?
Advertised
The third trick is the most obvious. The scarf. I don't mean a big woolly one, but something light that you hang dangle around your neck. It works because it's an extra layer. It's all an illusion. So go out and wear your jumper sans coat before autumn really sets in.
Zara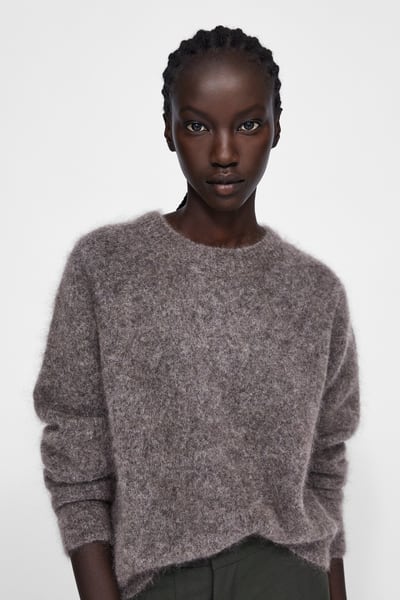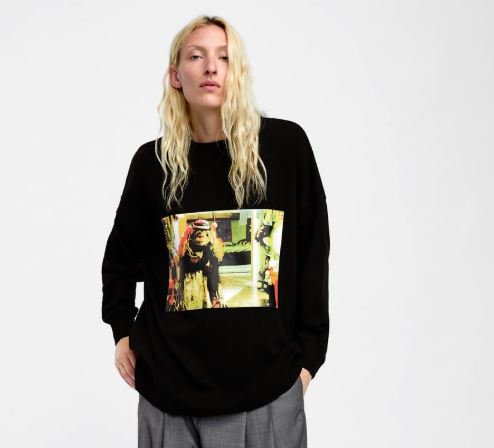 Advertised