 Tracksuit bottoms shouldn't be expensive. These are. And we want them.
That's it. Autumn has hit us fast and hard, and there'll be no t-shirts worn for the rest of the year. It's jumpers, jumpers, more jumpers and comfy pants. Fashion smashion - we just want to be warm. Now, the beauty of comfy clothes is that they don't have to be expensive. You can buy all your winter wear in Penneys and be happy you did. A big snuggly jumper is a big snuggly jumper no matter where it comes from. The same goes for tracksuit bottoms - you would think. These ones are from H&M - not exactly known for being in the BTs school of expensive style - and they cost an insane €100.
"What the-," you exclaim. I did too. Why would these comfy looking slacks necessitate such a hefty pricetag? For the cashmere, dear reader. These 'joggers' are made from cashmere.
H&M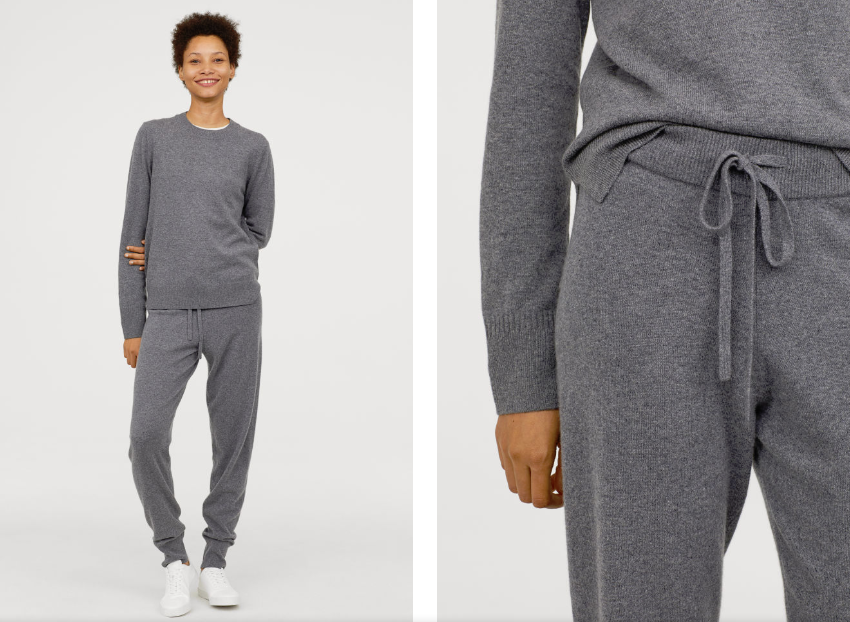 Advertised
Yes, they are the most luxurious track pants you can own. No, they're not meant for actual jogging. These cashmere lovelies were clearly designed for you to live your best Hygge life. I don't know why the model is wearing runners in the image; her feet should quite obviously be shod in a pair of woolly slippers, like these ones from Penneys. I bought for pairs of them for myself last year, and it was the best €20 I spent.
Penneys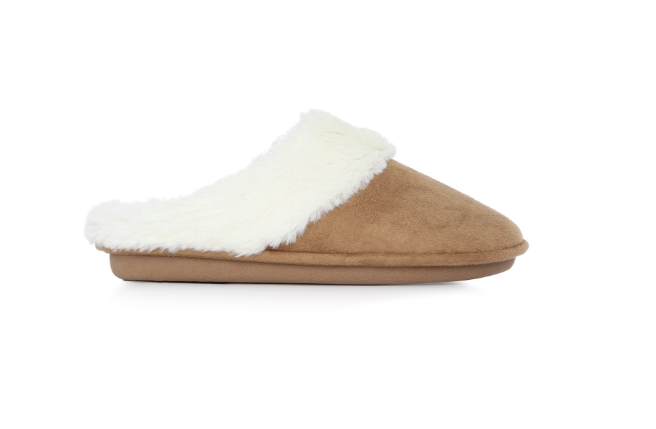 Tan Suede Mule Slippers €5
But would I spend the big bucks on a pair of tracksuit bottoms? Got to say I'm tempted, especially since I envision myself living in them for the foreseeable. They come in black and camel, too, if you're not as keen on the rain-hued grey as I am.
Advertised
Sure, they're the most notiony tracksuit bottoms that ever were. But I'll never afford a mortgage so whatever else would I spend my dosh on? You with me?