 You can't deny it OR avoid it; silly season has begun. You'll be spoilt for choice with these 21 party dresses.
I'm trying not to spend money this Christmas on new clothes. Instead, I'm looking at what I already have in my bursting-at-the-seams wardrobe and trying to figure out what I can make work for this year. I'm surprising myself, actually, because a lot of what I wore last year, I can most certainly wear again. Last year, I wrote about Christmas outfit inspiration, and while not all the clothes I mentioned are still available in store, the inspiration still stands. At this time of year you need outfits, but those outfits have a foundation mostly based on party dresses.
When I say I'm trying not to spend money on new clothes this Christmas, I mean just that. Trying. For it will be pretty hard to resist one of these styles, especially since they're all from the high street and some are SUPER cheap. I've already tempted myself with this dress from Zara that I think is the dress of the season. And then there was this dress from Penneys that can be worn multiple ways. (As an aside, let me introduce you to the pants that cost €9.99 that will see you through tough sartorial times over the festive period.
Oh, who am I fooling? Everyone needs a new party dress for Christmas. It's like a rule. Luckily, it's just about the right time to buy them, too (watch out for the sales...)
Topshop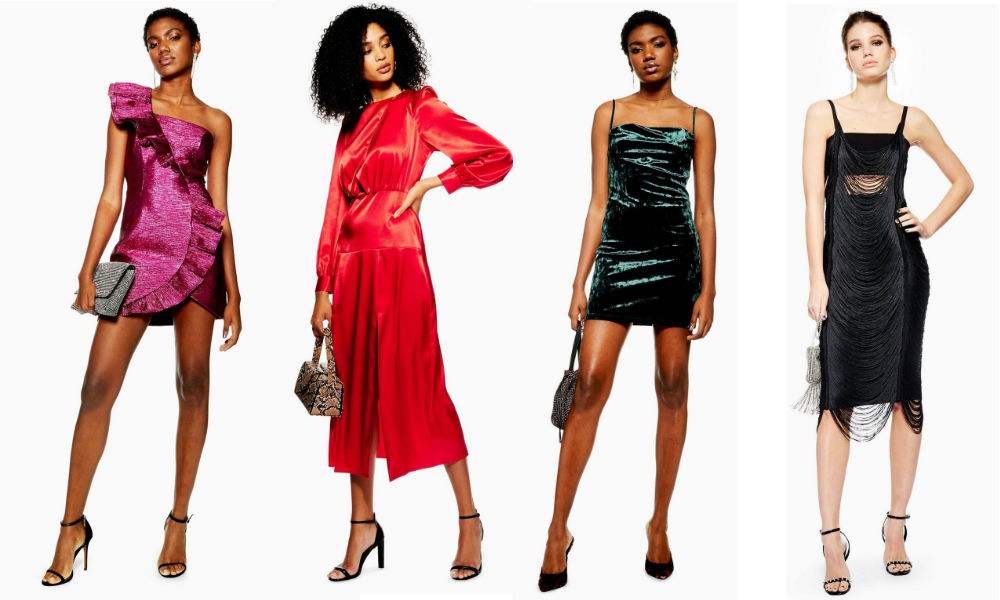 Pink Plisse Frill Dress €89 / Cut-Out Midi Dress €68 / Cowl Velvet Slip Dress €26 / Fringe Bodycon Dress €89
Advertised
Zara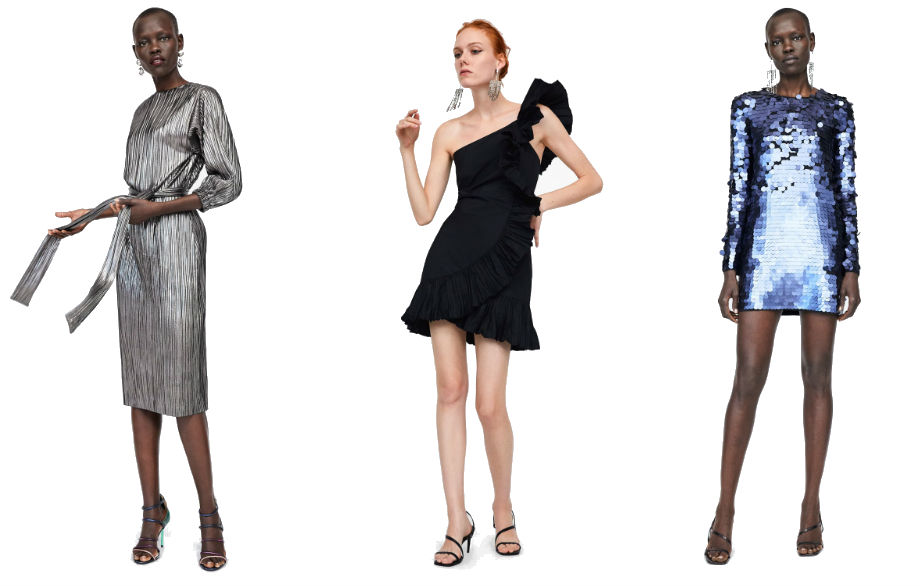 Mango
Advertised